The Video Game That Brought Back One Of James Caan's Greatest Characters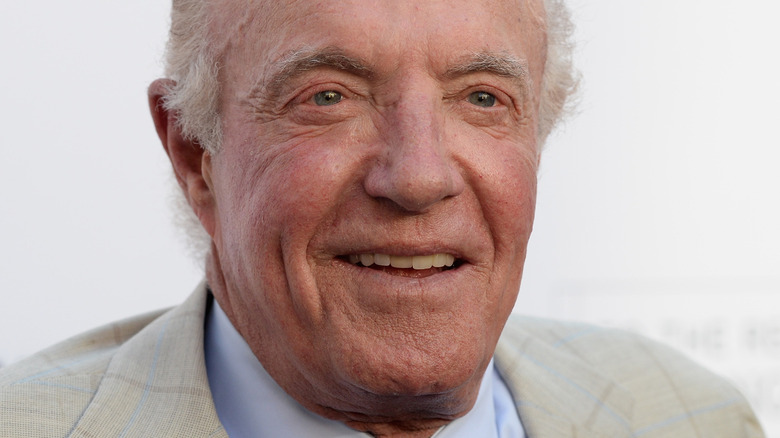 Michael Kovac/Getty Images
Acting great James Caan died on July 6. Fans found out the news after his family issued a statement through his personal Twitter account the next day. The tweet delivered the news, thanked fans for their support, and asked for privacy during this difficult time. The statement has already received thousands of responses, with fans expressing their sadness and condolences to the family, as well as remembrances of Caan's many roles.
Caan's career spanned six decades and includes numerous classic films and TV shows. His credits include "The Godfather," "Misery," "Brian's Song," and Elf." He also appeared as himself in the TV shows "NewsRadio," "The Simpsons," and Family Guy." What fans of his movies may not know is that the accomplished actor also had a video game credit to name. In 2006, Caan got to reprise one of his most iconic characters for gamers when EA developed a game based on "The Godfather."
The Godfather Game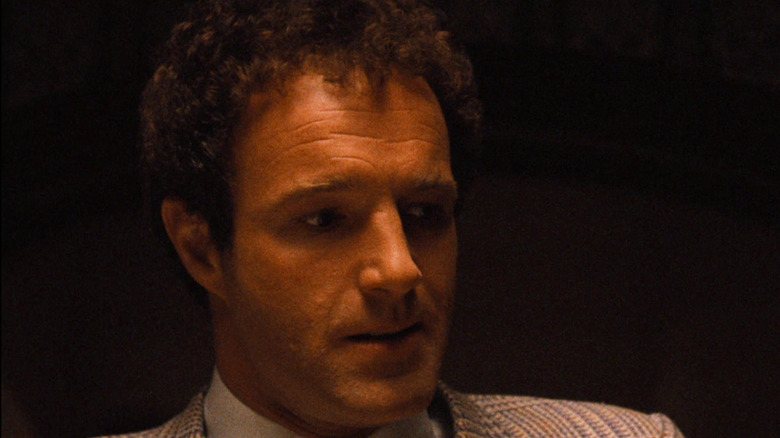 Paramount Pictures
"The Godfather" was a third-person open-world action game which was released for consoles, and later the PlayStation Portable. Players take on the role of a new character in the "Godfather" world, entering into the underbelly of organized crime. Throughout the game, players take on missions, fight rivals, and rise through the ranks of the Corleone family of the movies. It received generally favorable reviews and was praised by WorthPlaying, GameSpot, and the New York Times for its faithfulness to the source material. Perhaps most notable about the game, however, was the return of several of the film's stars to reprise their roles.
There had never been any doubt for the developers that Caan should be a part of the game. Executive producer David DeMartini told NBC News that no one could replace Caan, who brought the game closer to the movie experience. EA was fortunate to get Caan to sign on to the project for both voice and motion capture acting.
For Caan's part, he seemed to enjoy the new experience. Speaking to NeoGamer, Caan described it as a new and unique experience, highlighting the unusual feeling of having motion capture markers (those small dots you see covering mo-cap performers) covering his face. Speaking directly into a camera instead of to another actor was also a new twist for Caan. "I've never seen anything like this, this is pretty wild," he said of the game.
A Lasting Legacy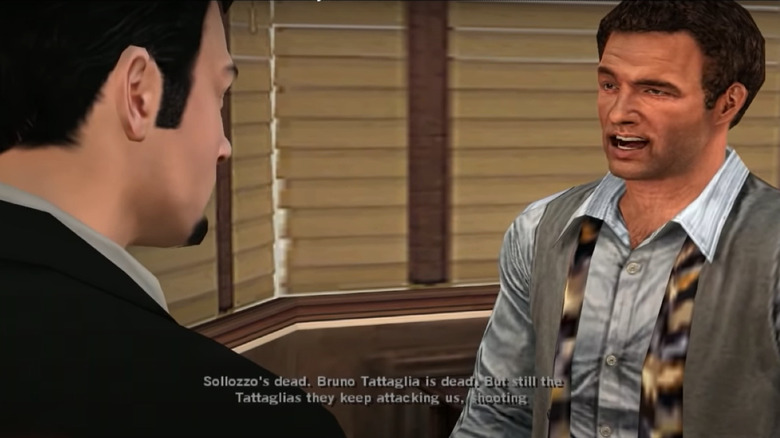 EA
In addition to James Caan, the game also featured a return of Robert Duvall and Marlon Brando, in his last performance before his death. Along with Caan, the trio added real star power to the game and helped to make it one that is still remembered fondly today by many on platforms like Reddit. It stands out as a rare licensed game that was fun in its own right while staying true to and expanding on the original material. 
Sadly, the game hasn't gotten a digital release yet, though fans' outpouring of love might change EA's mind in the future. If you want to check it out, you'll have to track down a physical copy the old fashioned way. It may be worth the effort, however, to experience what many consider a classic and a piece of gaming and movie history. It's a fun experience in itself and a piece of a great actor's legacy.