Whatever Happened To Tom Clancy's Rainbow 6: Patriots?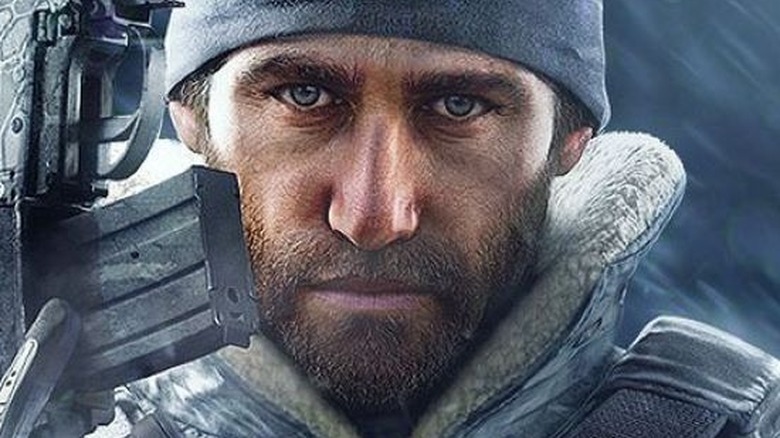 Ubisoft
When Ubisoft announced "Rainbow 6: Patriots" in 2011, fans were excited for the next chapter in the long-running franchise. The press release promised an exciting new narrative, focusing on potential scenarios inspired by real world events. Team Rainbow would be taking on homegrown terrorists out to fight economic inequality in the United States. It promised exciting action with new mechanics for squad management, combat, and multiplayer competition. Sadly, fans never got this game.
Advertisement
The production of "Patriots" seemed cursed from the beginning. Even the announcement of the game in November of 2011 didn't go as planned. After early leaks made Ubisoft fear the reveal would be spoiled, it was forced to release a trailer prematurely. With the initial reveal spoiled, things seemed to only get worse for the game.
In March of 2012, Matt Bertz reported for Game Informer that the "Patriots" team was changing creative directors. While Ubisoft assured him that "the development team was still hard at work," it wasn't a good sign. Then, later that year, the game was hit with a minor controversy in a case of life imitating art.
Controversy and Delay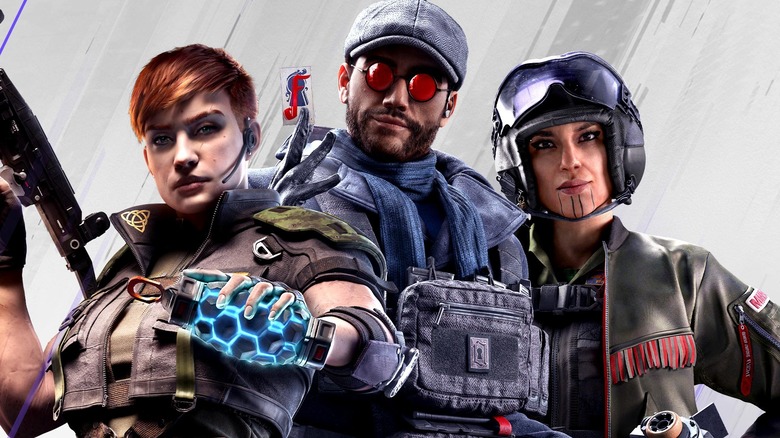 Ubisoft
In August of 2012, Samit Sarkar reported in Polygon that a group of soldiers in the U.S. Army, on trial for murder, had allegedly been inspired by the story of "Patriots." These soldiers had apparently used a magazine article about the game to recruit other members into their militia. While this story didn't directly impact the game, it was another hiccup in its difficult development.
Advertisement
Despite these troubles and a prolonged silence from Ubisoft regarding details about the game, Ubisoft Chairman and CEO Yves Guillemot assured Brian Crecente at Polygon that the game was still in development in November of 2012. Guillemot assured fans that the game was "really looking good" and hinted that it could be coming out for next-gen consoles. This next-gen possibility was later confirmed to Andrew Goldfarb at IGN in June of 2013. Despite the assurances, things weren't looking good for "Patriots."
In May of 2013, before the confirmation that "Patriots" would be coming to next-gen consoles, Mitch Dyer at IGN discovered that GameStop had removed the game from its pre-order database. While there was no announcement from Ubisoft, this was a very bad sign about the future of the game.
Advertisement
Canceled and Replaced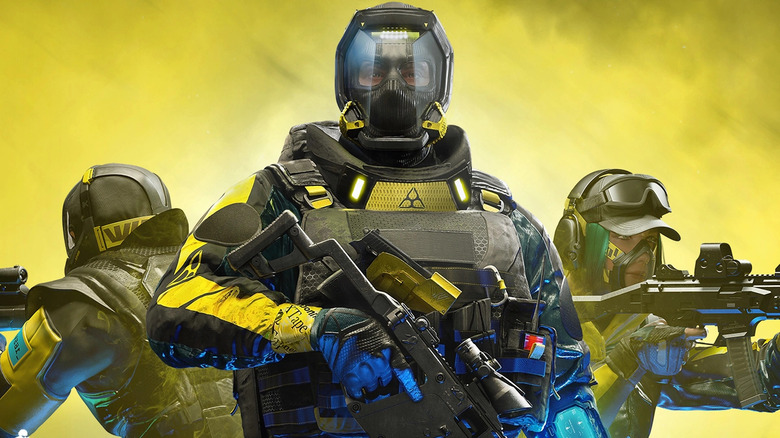 Ubisoft
Finally, in June of 2014, Rainbow Six brand director Alexandre Remy told Brian Crecente at Polygon that "Patriots" was officially canceled and being replaced by "Rainbow Six: Siege." Remy insisted that the decision to cancel "Patriots" was based on the shift to next-gen consoles and had nothing to do with controversy surrounding the game. He explained that, with new consoles on the way and so much work for "Patriots" already done with current consoles in mind, it was better to start over with a new team and make a next-gen game from scratch. Thus, "Patriots" disappeared and fans got "Siege" instead.
Advertisement
Given all the trouble and controversy that surrounded the development of "Patriots," it's fitting that the next installment of the franchise also faced controversy. Already delayed, it was reported last year that the next Rainbow Six game, titled "Quarantine," might be getting a different name due to the coronavirus. The game finally released at the beginning of this year, titled "Rainbow Six: Extraction." While the game received mixed reviews, it was still fun enough to develop a following and has players debating who are the best operators to use.