The Dark Way Returnal's Jane Perry Approached Her Role As Selene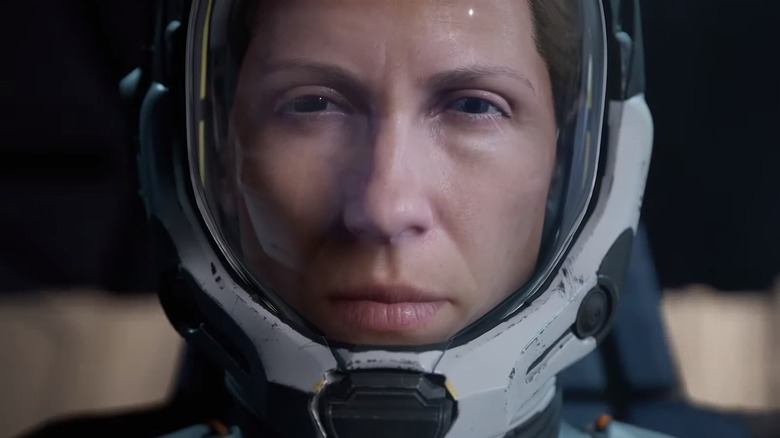 Sony Interactive Entertainment
One of the most unique and thrilling titles to release in recent years was "Returnal." The third-person roguelike shooter from Housemarque proved incredibly successful on launch, outselling almost every other title in a day on the PlayStation Store. The entry established itself as one of the best video games of 2021, and developers have continued to support it since release to keep both return and new players happy.
Like any masterpiece, creating the game didn't come easy. Given how well it was received, the "Returnal" development cycle was surprisingly chaotic. Part of its genius lies in how it takes advantage of the new features available on the PlayStation 5, but that caused issues during production, as the team had never worked with the technology before.
It wasn't just programmers who endured hardships to produce the fresh IP – Selene's voice actor, Jane Perry, had to enter the mindset of the protagonist in quite a dark way. She's spoken about the experience several times, and while her delivery was amazing, getting into character was incredibly difficult.
Jane Perry created her own nightmare for Returnal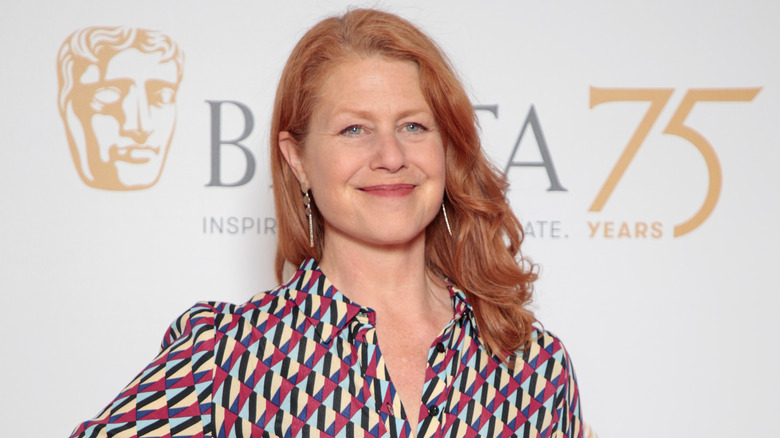 Shane Anthony Sinclair/Getty Images
In "Returnal," Selene is stuck in an endless loop on a dangerous planet where she dies over and over again, and her mental state suffers with every journey. It's an isolating and incredibly draining situation, and Jane Perry entered a similar mental state to bring Selene to life.
In an interview with USA Today, Perry explained that she approached the role by trying to understand Selene better. This led her to create terrifying and taxing situations in her head, like imagining her lovable Great Dane dead. It even got to a point where she pictured the people that she loved in the same state. "I would establish the nightmare and then I would allow myself to revisit it over and over and over again," she said.
Perry admitted that without boundaries in place, this might not be the best approach to acting, as it could take a toll on the performer's psyche. "It's like stepping onto a downward spiral, in a way. And she goes deeper and deeper and deeper into [her] own psychology," the actor shared with Coming Soon. "And there were times where I'd get really tired and emotionally worn out by the whole thing. It took a lot of wine."
Though taxing, Perry's "Returnal" performance was stellar, and it won her a BAFTA for Best Performer in a Leading Role.