Dragon Ball: The Breakers: How To Get Into The Closed Network Test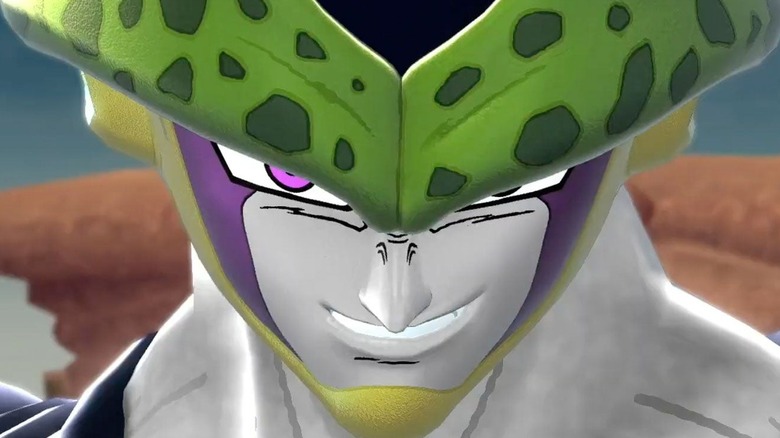 Bandai Namco
Getting excited about an upcoming game is a double-edged sword. It's thrilling to know that there's a game on the horizon that could be your next favorite title, but it's also frustrating to wait for the release date. Luckily, multiplayer games generally go through a period of beta testing that's available to the public, whether it's open to everyone or closed for specific players. "Dragon Ball: The Breakers" is one game that's having a closed network test, which is just another term for a closed beta, and publisher Bandai Namco is inviting players to sign up for the game.
Luckily, it's fairly easy to do. Potential players won't need to drop a bunch of money on the limited edition version of the game, or even preorder the regular version of the game to get in on the fun. Bandai Namco streamlined the process for excited players to sign up for a chance at the closed network test, and it's as simple as filling out a form.
Signing up for the closed network test
Bandai Namco
Bandai Namco's website has a form to fill out if you're interested in participating in the closed network test for "Dragon Ball: The Breakers." There's very little information you have to provide, but you will need to settle on a console to play on. Sign-ups for the closed network test are available from July 21, 2022 to August 1, 2022. Afterward, people will be randomly chosen to participate in the test, which will be running on August 5, 2022 and August 6, 2022.
The closed network test sign-ups were open just a few weeks after Bandai Namco was targeted by hackers. In fact, "Dragon Ball: The Breakers" was named in a supposed leak of the publisher's 2023 lineup. However, the game is still set to release on October 14, 2022 on all major consoles, including the PlayStation 4 and Xbox One, and PC.