Is FIFA 23 Cross-Platform?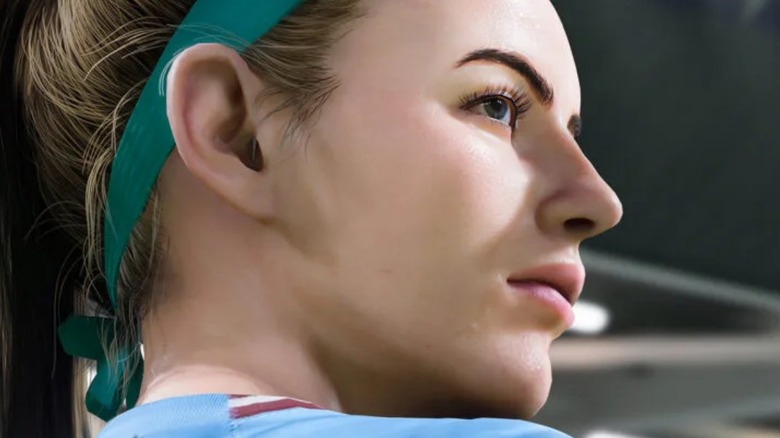 EA
The "FIFA" games have long been one of the most iconic sports sims on the gaming market. According to gamesindustry.biz, the series had sold over 325 million copies by 2021. Despite having some of the most hated microtransactions in gaming, the series is thriving. In fact, everyone thought that they'd have to say RIP to FIFA games after issues between EA and the world-renowned FIFA organization after "FIFA 22."
Advertisement
"FIFA 23" almost looked very different – and almost got an entirely different name – but alas, the two groups worked it out and players won't miss the iconic series. EA is also looking to expand and add on to the features in the soccer game, and one of these is cross-platform play. Luckily for players, developers have shared an entire deep dive into the plans for cross-play.
The game is coming to all major consoles, both old and new-gen, along with PC and Stadia, so there's a lot to consider when it comes to cross-platform play.
FIFA 23 will support cross-platform play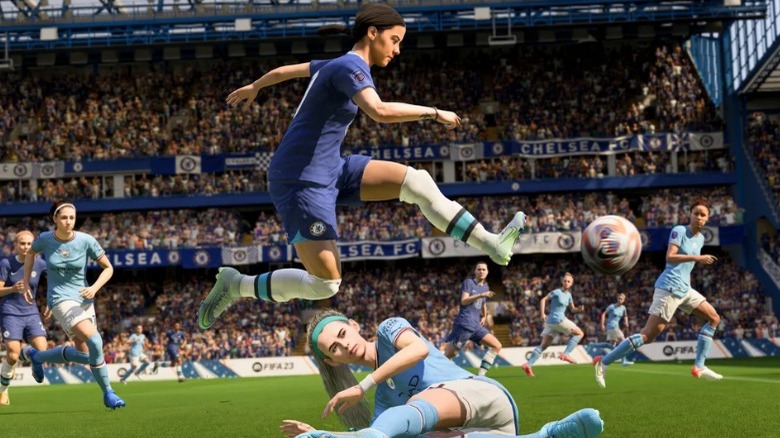 EA
The good news is that "FIFA 23" will have cross-platform play, per an announcement from EA. However, it will be limited to certain consoles being able to play together, and certain modes won't release with cross-play. Players will be sorted into two groups depending on the console they're playing on: PlayStation 4 and Xbox One, and PlayStation 5, Xbox X|S, Google Stadia, and PC.
Advertisement
All consoles, with the exception of PC and Nintendo Switch, will have a combined FUT Transfer Market. This means that you'll be able to see everything listed on the Market no matter the system you're playing on or that an item was listed on. Pretty much everything in the game will be able to be played cross-platform except for Co-Op Division Rivals, Co-Op FUT Online Friendlies, and Co-Op Online Seasons.
EA has also created EA Social to help make cross-platform play easier. This will let you add friends that you're able to play with and invite them to games.