GTA Online: The Criminal Enterprises - What's Included?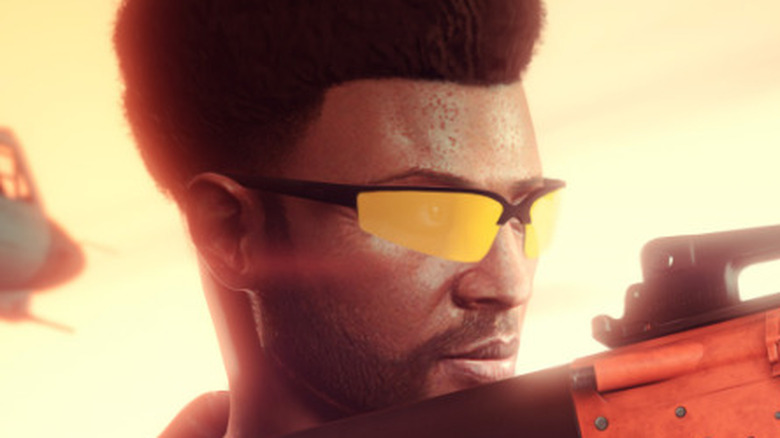 Rockstar Games
While fans continue to wait for the release of "Grand Theft Auto 6," Rockstar continues to release new content for "GTA Online." People weren't happy with the prices of upgrading to the PS5 and Xbox Series X|S versions of "GTA 5," but it seems like Rockstar is intent on releasing enough updates and fun frills to keep fans happy and make that purchase feel worthwhile. That's where "The Criminal Enterprises," one of the largest updates in the game's storied history, comes in.
Advertisement
The big headline here is that "The Criminal Enterprises" is giving the citizens of "GTA Online" some wild new ways to make cash. As announced on the Rockstar Wire blog, it seems the developer is taking a page out of real life economic turmoil. "The Southern San Andreas economy is in crisis. Gas prices have spiked to their highest levels in decades, retail supply chains are in turmoil, and to top it off a ferocious heatwave is gripping the state," the announcement reads. Of course, certain groups of shady individuals are looking to take advantage of the situation. Here's what players can expect from "The Criminal Enterprises" update.
New GTA Online activities for different criminal careers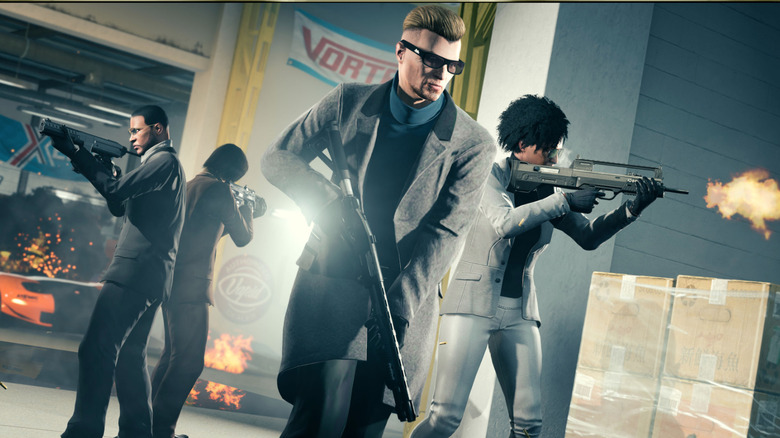 Rockstar Games
Four criminal career jobs — Executives, Bikers, Gunrunners, and Nightclub owners — are getting a whole host of new activities. Players who own an Executive Office will notice that a new NPC is now available to help you source additional special cargo. As part of this, a new side gig will let you pick up an additional order of special cargo, with two new Source Missions getting added to the rotation. In other words, there are more varied options than ever for finding the contraband your customers are after.
Advertisement
Owners of a Custom Bike Shop will now be able to tune and customize customers' bikes before delivering them for extra RP and cash. There are also two new Clubhouse Contracts and a new Bar Resupply mission to keep the income flowing.
Gunrunners can now complete a daily delivery to an Ammu-Nation store for extra cash. There are two new resupply missions to keep your bunker filled with provisions and ammunition. Lastly, Nightclub Owners can now contact friendly neighborhood hacker Yohan to source goods for the Nightclub Warehouse. Adding to this, there are two new Club Management missions that will task you with getting rid of unwanted patrons.
New Vehicles, new missions, and increased cash flow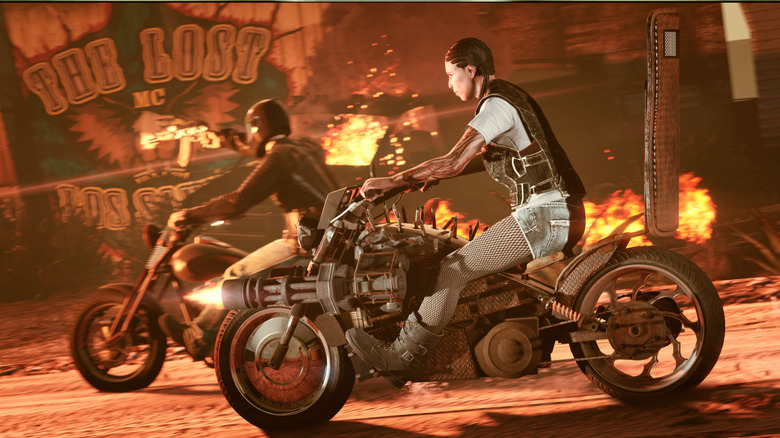 Rockstar Games
"Operation Paper Trail" is a new mission that will allow up to four players to investigate a family called the Duggans, who are believed to be the ones artificially inflating local gas prices for personal gain. Aiding players in conquering the challenges of the new update will be new vehicles and brand new customization options for older cars.
Advertisement
Another big change coming with "The Criminal Enterprises" update is a rebalance and overhaul to the economy of "GTA Online." This update will boost the payouts of a number of activities, meaning players stand to earn way more money with less grind and in a smaller amount of time. These changes also extend to pre-existing missions, which should make longtime players pretty happy.
"The Criminal Enterprises will also introduce several changes to the economy, including permanent boosts to Race and Adversary Mode payouts, increased payouts for original Heists and The Doomsday Heist, bigger paydays for Bodyguards, Associates, and MC Members, and more," Rockstar said. All criminal career missions, including sell missions, can now be played in private sessions as part of the big rollout for the update.
Advertisement