The Only Way To Get Your Xbox Series X And S To Boot Faster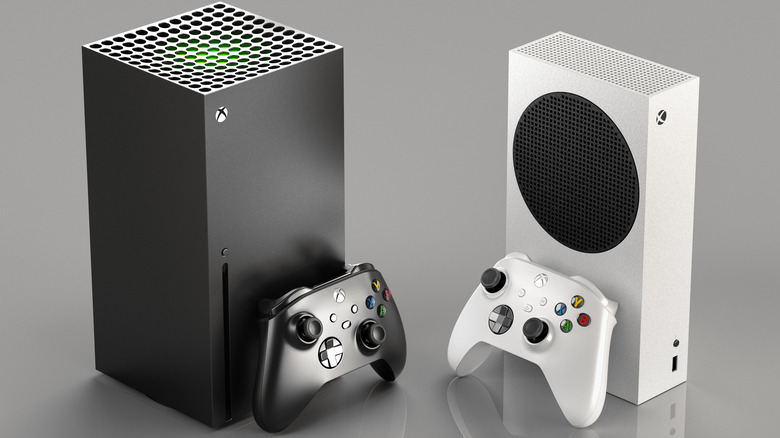 ALDECA studio/Shutterstock
Having experienced the absolute shame of being outsold by the PlayStation 4 in the previous generation, Microsoft went back to the drawing board when designing its offering for the ninth generation of console gaming. The tech giant, eager to draw even with the rival Sony-developed PlayStation 4, designed the Xbox Series X console, which showed Microsoft's true power. The company also designed its smaller scale companion, the Xbox Series S, which offers similar hardware with less processing power. Collectively, both consoles are impressive from a technical standpoint, be it their graphical capabilities or even the quick times it takes to boot them up.
As of right now, if the Xbox Series X|S is completely off, it takes a little over 9 seconds for the console to boot up to the main menu. approximately 1-3 seconds quicker than its previous power console, the Xbox One X (via Twinfinite). It seems that the team at Xbox has been putting in work behind the scenes to decrease the time it takes for the Xbox Series X|S to boot up from a completely cold state. If you own either and Xbox Series X or S, there is only one way to fully enjoy this new feature.
The Xbox must be in Energy Saver mode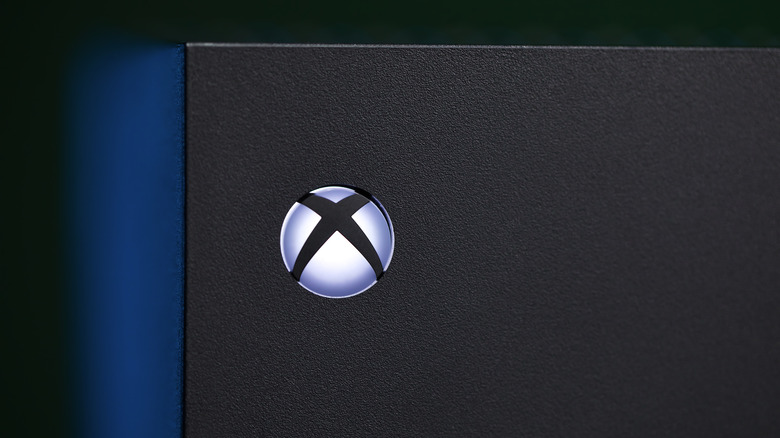 Hopix Art/Shutterstock
The Xbox Series X|S's new quick boot feature was first noted by Xbox engineering lead Eden Marie, who said that Xbox Insider consoles were experiencing boot times that were quicker than usual. This feature was confirmed by Xbox's Director of Integrated Marketing Josh Munsee, who worked with others to create a boot time that took it from its normal time at 9 seconds down to a swift 4 seconds. Twitter user @Arenfighter offered visual confirmation of the improvement, posting a video showing the short amount of time the Xbox Series X|S now takes to boot up. In total, while it previously took about 20 seconds for the Xbox to boot up, it now only takes about 15 total.
According to a report by The Verge, this innovation will soon implemented across every Xbox Series X|S console regardless of Insider status, and will also spread to the Xbox One as well. However, there's only one way to access this feature: you have to have your console in Energy Saver mode. If your console is set to its standby (Instant On) mode, it is always running and will simply resume once the console is turned off. However, when in Energy Saving mode, the Xbox Series X|S will shut down completely when powering down. This features allows players to conserve energy and electricity, all while not needing to wait all too long to get back to gaming.