The Lord Of The Rings: Gollum Fans Just Got Even More Bad News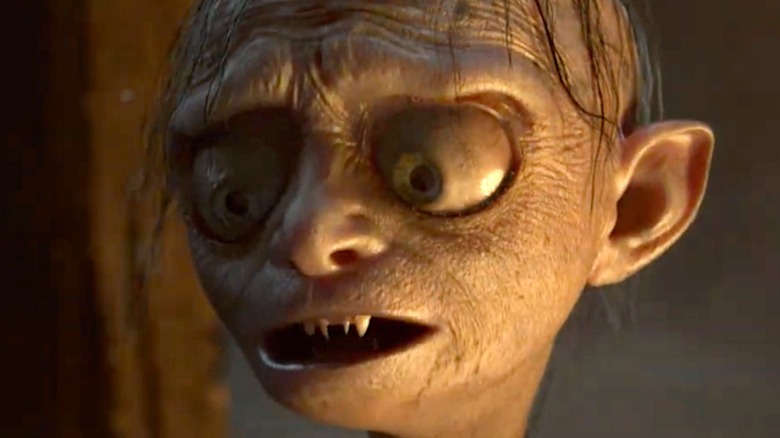 Daedalic Entertainment, Nacon
"The Lord of the Rings: Gollum," the upcoming video game starring Middle Earth villain Gollum, won't arrive as soon as fans might have hoped. Its development team posted a delay notice on the official Twitter earlier today.
Advertisement
"In order to deliver the best possible experience, we have decided to push the release of 'The Lord of the Rings: Gollum' by a few months," read the post. "We will update you with an exact timing in the near future." A few months might be anywhere from winter 2022 to some point in the new year. "The Lord of the Rings: Gollum" was originally supposed to launch in September 2022.
The team reiterated that it was dedicated to honoring J.R.R. Tolkien's vision, leading to the decision to postpone the title. Some of those interested in the series were excited to uncover more about Gollum's backstory, so it's understandable they would be upset — especially after the backlash spawned by the "Gollum" trailer that dropped two weeks ago.
Advertisement
Many fans have lost faith in The Lord of the Rings: Gollum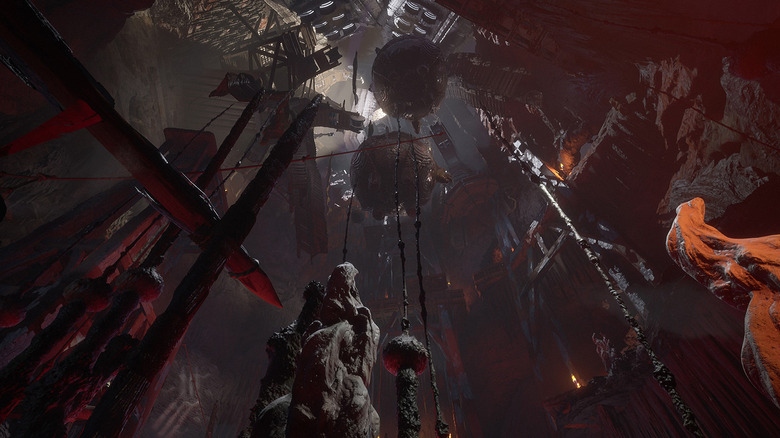 Daedalic Entertainment, Nacon
Some people were supportive of the delay, especially because of the negative reaction to the July gameplay trailer. Many commenters, such as Twitter user @kevinp_morgan, felt "Gollum" looked unfished. Some even took offense to the design of Gollum in particular. "Y'all gonna need more than a few months for this. You massacred my boy with this game," one individual complained, comparing an image from 2014's "Middle-earth: Shadow of Mordor" with a screenshot from the "The Lord of the Rings: Gollum" gameplay trailer. 
Advertisement
Another fan defended the trailer, attributing the quality of the footage to the fact that an indie studio is creating "Gollum." However, this didn't lighten the blow much. The comment section for the trailer itself is filled with people dunking on the graphics and gameplay. "Glad to see they're keeping the PS2 alive with new releases," one person wrote. Their views mirror the backlash on Twitter, where PlayStation 2 comparisons and other criticisms flooded the replies to the delay announcement.
"The Lord of the Rings: Gollum" is currently in development for PC, PlayStation 4, PlayStation 5, Xbox One, Xbox Series X|S, and Nintendo Switch.