Star Wars Fans Just Got The Remake They've Been Waiting For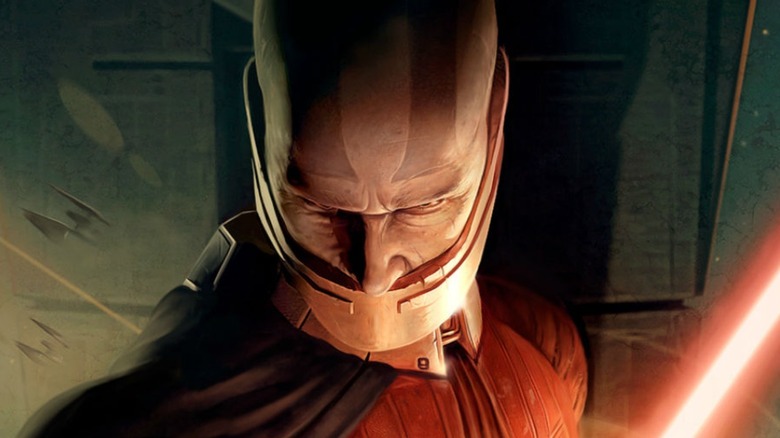 Star Wars: Knights of the Old Republic Remake is a timed exclusive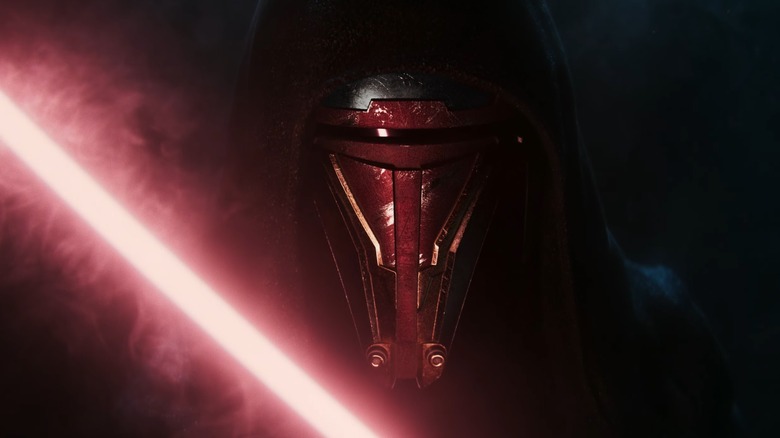 The long-awaited remake of the Bioware classic "Star Wars: Knights of the Old Republic" received a prime position during the latest PlayStation Showcase livestream. In fact, after a brief intro and opening remarks from Sony Interactive Entertainment CEO Jim Ryan, the remake was the first game featured.
Advertisement
The clip, now available on Youtube, revealed that Sony Interactive Entertainment will be publishing the game in partnership with LucasFilm Games and, as expected, it is under development by Aspyr. Viewers first hear an ominous voiceover regarding the illusion of peace and the power of the Sith before a hooded figure raises its red lightsaber to illuminate the iconic mask of the Sith Lord Revan. After Revan is revealed, the full title is given, which appears to be "Star Wars: Knights of the Old Republic Remake." 
The trailer also notes that the game will be "A legend remade for PS5." However, one word that is not seen in the announcement is "exclusive." Immediately following the release of the trailer, Aspyr Media's Ryan Treadwell confirmed in a post on the official PlayStation Blog that "Knights of the Old Republic Remake" will be a timed exclusive for the PS5. Luckily for fans on other consoles, the highly anticipated remake will be heading to other platforms after an unspecified window of time.
Advertisement