Fall Guys: How To Unlock The WWE SummerSlam Skins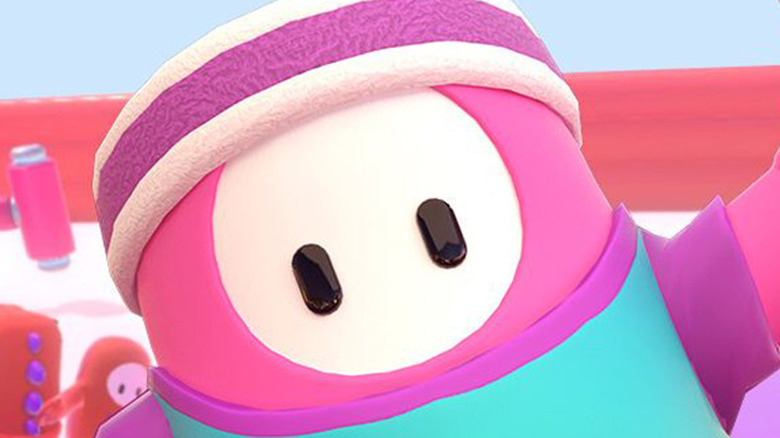 Epic Games
If you're one of the few that has yet to hear about "Fall Guys" to this point, then you're definitely missing out. The record-breaking title is arguably the freshest take on the classic battle royale experience since the genre began to gain traction following the explosion of games like "PUBG" and "Fortnite." As opposed to dropping a bunch of players into a map and having them fight to the death, "Fall Guys" breaks the mold by following a game show-like format in which adorable, pudgy avatars compete in an assortment of light-hearted minigames until only one is left. The disorganized chaos that it entails makes the game a perfect collaborator for legacy pro wrestling company WWE.
Previously an exclusive title for PlayStation 4 and PC players, "Fall Guys" is now playable everywhere, It has also received a litany of new updates in June. As we head into the thick of the summer season, "Fall Guys" will boast even more new content in commemoration of WWE SummerSlam, one of the company's biggest shows, second to only WrestleMania itself. As such, three new WWE-themed skins will now be available for a limited time. But how can players can a hold of them before time runs out?
WWE-themed skins are available from July 28 to August 1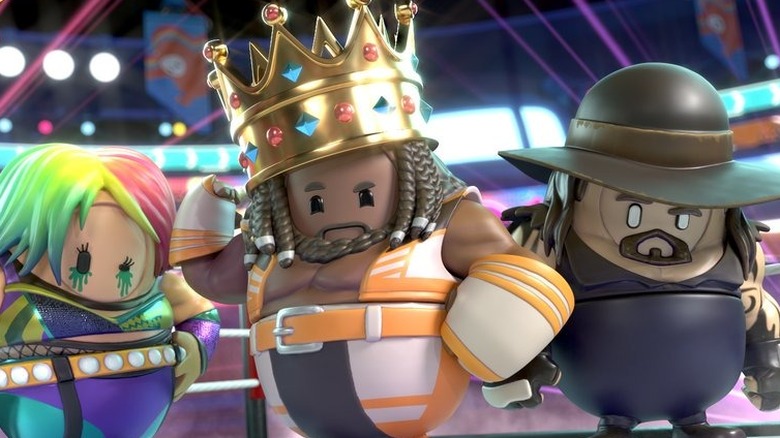 Epic Games
The SummerSlam collaboration between "Fall Guys" and WWE was announced on July 26 and will be a three-day even spanning from July 28 to August 1. To mark the event, "Fall Guys" players will have three days to unlock three unique skins based around three popular WWE stars. These skins include 3-time Women's Champion Asuka; 11-time Tag Team champion and former King of the Ring Xavier Woods; and 7-time World Champion and WWE Hall of Famer The Undertaker. But how can one get these skins?
Unfortunately, it doesn't look like the WWE SummerSlam skins can be unlocked organically by grinding through games. Instead, they are exclusive to the "Fall Guys" in-game store. A bundle that includes all three WWE SummerSlam skins as well as a few cosmetics, an emote, and a player profile picture can be purchased for 2000 Show Bucks, the in-game currency. Each individual skin can be purchased for 800 Show Bucks each and would cost players 2400 Show Bucks in total, making the bundle the better valued purchase between those two options. Alternatively, players can buy pieces of each skin's outfit for varying prices, though buying them separately will cost a lot more.
As of right now, getting 1000 Show Bucks to spend on in-game items will cost players $7.99 before taxes (per Prima Games). This puts the WWE SummerSlam skin bundle at about $15.98.