TwitchCon's New Guidelines Are Causing An Uproar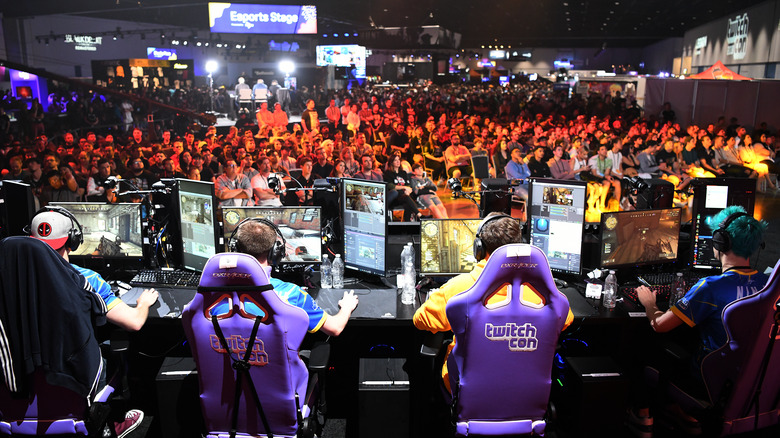 Robert Reiners/Getty Images
Twitch has released its health and safety guidelines for its upcoming convention in San Diego, October 7 through 9, and people aren't happy. In the guidelines it reads, "...there will be no COVID-19 vaccination or testing requirements at TwitchCon San Diego. Although masks are encouraged, they are not currently required to attend TwitchCon." This was spotted by Zach Bussey, who shared the updated guidelines on Twitter, where it caught the attention of multiple content creators.
Steven Spohn of AbleGamers, shared the information, writing, "Until [Twitch] decides to take the safety and health of its employees (Streamers & staff) seriously, my recommendation as a Twitch Ambassador is that you should skip TwitchCon San Diego." Other creators like Meg Turney, CriticalBard, and Brian Kibler shared similar sentiments. Bussey's original tweet now has well over 2,000 quote tweets, the majority of which are people stating that they will no longer be attending TwitchCon due to these lax safety guidelines. The lack of mask and vaccination requirements has led people to believe there would be a high chance of contracting COVID-19 during the convention, which many content creators view as not worth the risk. There is one other piece of this that has people mad, and that's another convention showing how to do things correctly.
San Diego Comic-Con just enforced masks in the same venue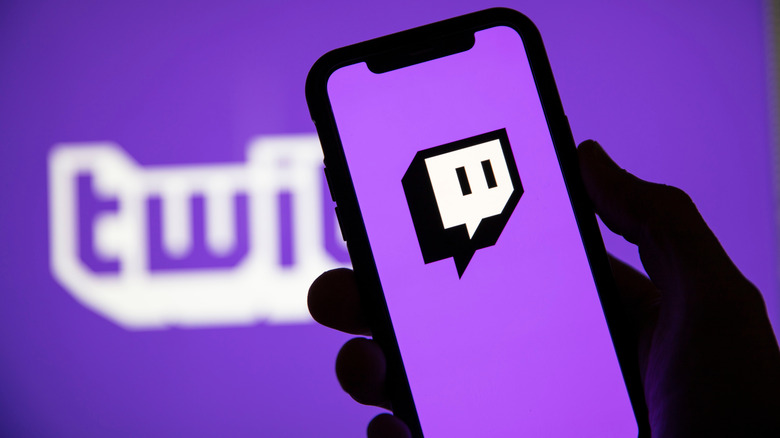 Ink Drop/Shutterstock
Twitch does not specify why it isn't attempting to enforce vaccines/negative tests and masks during the convention. However, if it's because Twitch doesn't think it can enforce the rules, people aren't buying it. As pointed out by Zach Bussey, San Diego Comic-Con, where it was revealed that a major villain won't be in "Gotham Knights," just happened in the same convention center that TwitchCon will be in. San Diego Comic-Con required proof of vaccinations or negative COVID tests and required a mask indoors. One person in the replies confirmed that San Diego Comic-Con enforced the rules too, stating they didn't see anyone without a mask while at the convention.
Over on Reddit, one person pointed out that TwitchCon EU also did not have any safety or health requirements, so people shouldn't be surprised that the U.S. TwitchCon also doesn't have any requirements. Another person said that anyone going to a large event should expect to get COVID at this point, regardless if the event is enforcing health requirements or not. On the Twitch Uservoice site, there is a page asking for mask requirements for the convention, with over 2,500 votes in favor of the idea.