The Monkey Island Easter Egg You Missed In Hitman 3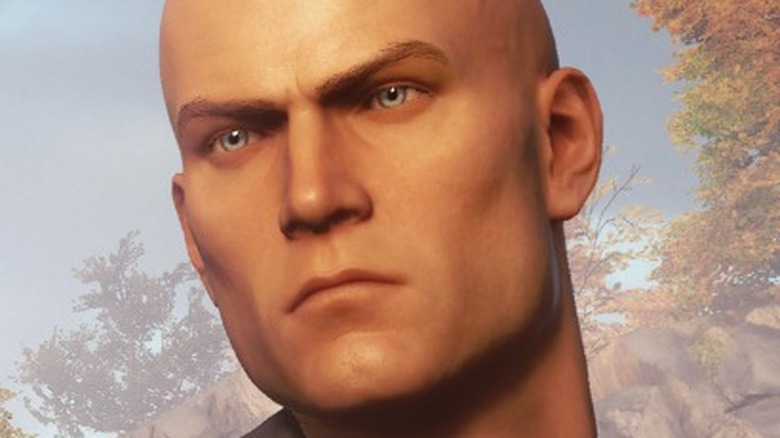 IO Interactive
Though "Hitman 3" had a rough launch, it still left a positive impression with critics. After developer and publisher IO Interactive got past the initial bumps in the road, it turned its focus to making more content for players to enjoy. The post-launch roadmap featured a wealth of "Hitman 3" – Year 2 plans, including the addition of the Ambrose Island location.
Ambrose Island offers a variety of new areas and features to explore, and even contains a "Monkey Island" Easter egg that fans on Reddit spotted. While exploring the locale, players can encounter a grave with a tombstone marked "G. Threepwood – Mighty Pirate," a reference to Guybrush Threepwood, the main character from the "Monkey Island" series. Due to the impending release of "Return to Monkey Island" later in the year, IO couldn't have chosen a better time to add the tribute. However, there's more to this Easter egg than meets the eye.
Light four braziers to unearth Guybrush Threepwood's booty
IO Interactive scattered four braziers around Ambrose Island that you need to light with a torch. YouTuber xGarbett documented the location of each brazier needed to unearth the full "Monkey Island" Easter egg in "Hitman 3."
Start with the brazier on the west point of the island. Follow a short path to the right and light the second brazier situated behind an NPC standing in a small cove. From there, head to a point on the northeast section of the map, right where the water bends inward. You'll find the third brazier on the inside of an abandoned building on the upper floor, so you'll have to do a bit of exploring to reach it. The next place you need to go is on the north side of the map, towards the end of the bridge. The final brazier is almost hidden behind some leaves against some rocks.
After you've ignited all four braziers, take a shovel from one of the buildings in the center of the island. Then you can dig up the treasure buried in Threepwood's grave, which includes a few doubloons and a saber.