MrBeast Reveals Hilarious Secret Collab With BTS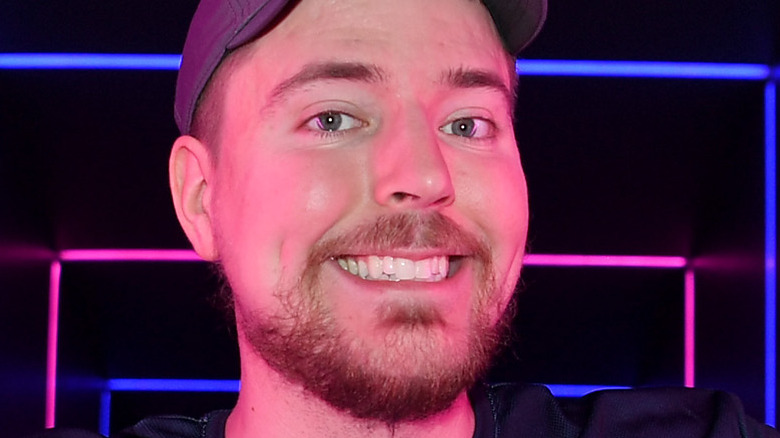 Denise Truscello/Getty Images
In the past several years, few have made the kind of splash on YouTube as MrBeast has. The star YouTuber — whose real name is Jimmy Donaldson — initially rose to prominence after a video of him counting to 100,000 went viral back in 2017. Since then, MrBeast has become one of the biggest creators on the YouTube platform, garnering over 101 million subscribers on the back of creating massively viral videos, such as a real-life recreation of "Squid Game." But with the 100 million subscriber milestone now in the rearview mirror, MrBeast has continued to churn out highly engaging content, including a collaboration that few could have expected.
In what can only be described as an ambitious crossover, famed producer Benny Blanco recently recruited the massively popular K-pop boy band BTS and legendary hip-hop artist Snoop Dogg for the new single "Bad Decisions," which was released on August 7. The single has already gained tons of traction, picking up close to 20 million views on YouTube at the time of this article's writing. What some may not know is that MrBeast himself had a small hand in creating it, offering a hilarious contribution to the song's production.
MrBeast provided a single hi-hat to Bad Decisions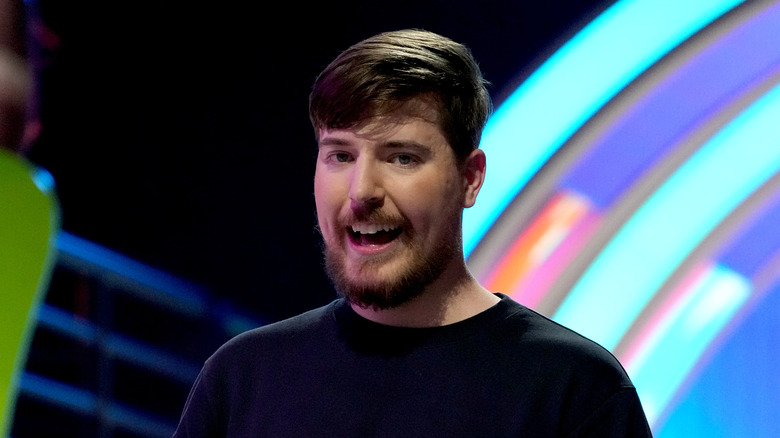 Kevin Mazur/Getty Images
In a video uploaded to his TikTok channel on Saturday, MrBeast explained that, despite him not being musically inclined, it's always been a dream of his to have a hit No. 1 single on the music charts. To help make this dream a reality, the YouTube giant phoned Benny Blanco — who has a proven track record of helping create massive hits — in an effort to get a part in his next song, "Bad Decisions." Blanco said that if MrBeast could press a single solitary button on a keyboard, he would be given a credit in the song.
Eventually, MrBeast would join Blanco in-studio to press single hi-hat key, causing both him and Blanco to erupt in cheers. The video then showed MrBeast's sole note being inserted into the song's production and him being given a "hi-hat" credit in the its liner notes. The video's caption urged his fans to help "Bad Decisions" get to No. 1 on the music charts.
Many of MrBeast's fans seemed to be excited about his contribution to Blanco's new project. "[E]veryone is going to be like 'mrbeast carried that song,'" one commenter on TikTok said. Popular TikToker VicBlends also took notice, saying that MrBeast should receive the song's platinum plaque if and when it hits that milestone.