This Hilarious Wind Waker Mod Rewrites Zelda History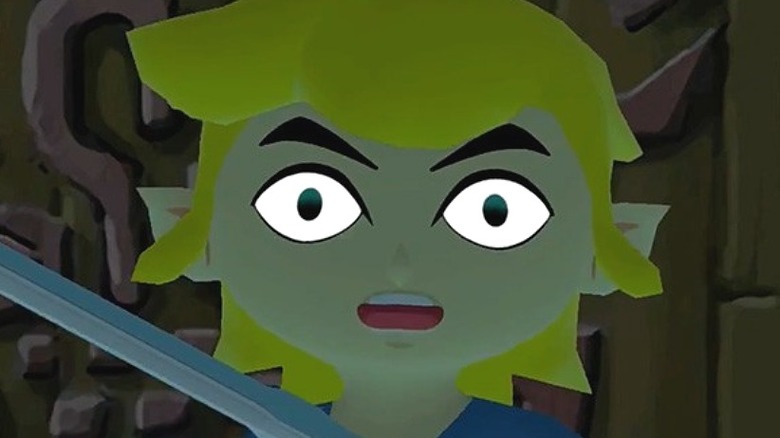 Nintendo
Imagine if a parody like the famed "Yu-Gi-Oh The Abridged Series" were a video game instead of a video series. That's what one hacker did with his version of "The Legend of Zelda: Wind Waker." The aptly-named "The Wind Waker Rewritten" features over 10,000 lines of rewritten dialogue with the same gameplay, settings, and characters that fans know and love. 
User aproxm uploaded "The Wind Waker Rewritten" to video game modding site ROMhacking.net in late July. The "Zelda" mod didn't really hit the mainstream until it appeared in a Kotaku report, though. "Welcome to newcomers and series veterans alike, the Wind Waker Rewritten is the perfect way to either replay this fan favorite or step foot in its world for the very first time," reads the mod's description. It instructs players to download one of two Patch Files (for either "Wind Waker" .iso or .nkit) to play the hack on GameCube.
In "The Wind Waker Rewritten" trailer, aproxm offered a glimpse into the silly dialogues that players could expect to see in the game. An unimpressed villager tells Link, "why that old hag doesn't just have you leashed to a post is a question on everyone's mind." Tetra compliments his hat. Beedle acts like he's on cloud nine. The list goes on. 
Here's what aproxm has said about the mod and what players think of the hack so far. 
Fan reaction to The Wind Waker Rewritten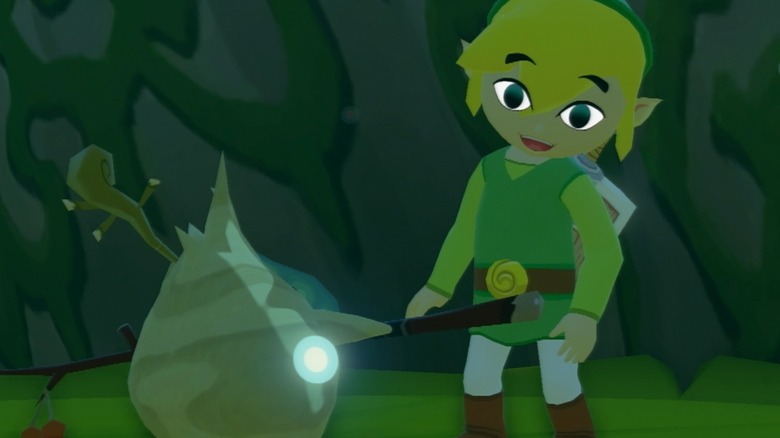 Nintendo
Aproxm posted his full thoughts on the mod on Twitter, where he announced the completion of the mod after 9 months of development. There, he explained that the story completely changes the game with the recontextualized scenarios. "You aren't Link, the Hero of Winds anymore... now you're Link, the indentured gnome," he said.
Many YouTube commenters wrote about wanting to play it after reading some of the funny lines, but there's not much about personal playthroughs yet. In any case, enough "Legend of Zelda" fans were impressed enough to positively comment on the video. "The Wind Waker Rewritten" has its own joke testimonials from its characters, too.
"The Wind Waker Rewritten's so funny, it sent me to the hospital!" said one happy customer claimed. Other characters, including boat salesman Beedle and the kid with snot dripping from his nose, also spoke about their less ecstatic feelings about the hack.
For more "Wind Waker" jokes, fans can download the mod from ROMhacking.net. Note that the "Wind Waker" hack is for the GameCube specifically.