Pac-Man Is Getting The Live-Action Movie No One Saw Coming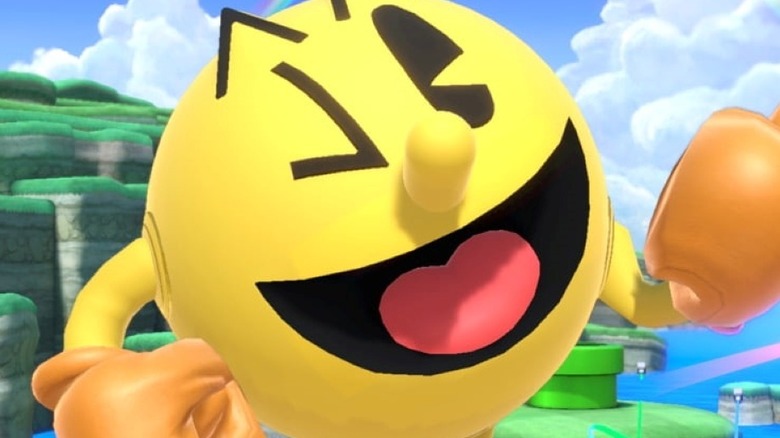 Bandai Namco/Nintendo
Like a ghost turning a corner to find the little yellow hero grabbing a power-up, fans may be shocked to find Pac-Man heading to a theater near them. "Pac-Man," the classic game everyone claims to be good at, is getting a live-action film adaptation from Bandai Namco and Wayfarer. Mia Galuppo at The Hollywood Reporter revealed today that the developer and owner of "Pac-Man" is teaming up with the movie studio to bring "Pac-Man" to life.
Advertisement
There is currently little information available on the project. Though it is still in its early stages, we do know a few details. In addition to being live-action, the film's concept comes from Chuck Williams, a producer on the "Sonic the Hedgehog" movie adaptation. What this entails or who will play the iconic character remains to be seen.
Pac-Man and the legacy of video game movie adaptations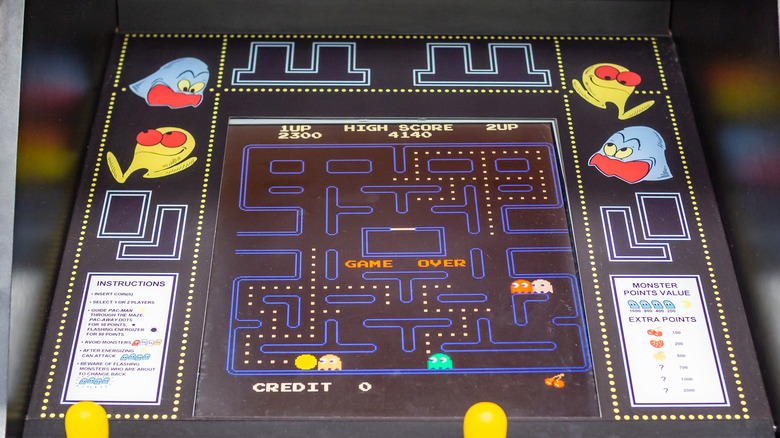 Roman Belogorodov/Shutterstock
Live-action films based on video games have a mixed and often tragic history. While there have been some high-grossing video game movies, such as 2019's "Pokémon Detective Pikachu," the lineup includes some real flops. Most fans, unfortunately, still remember when Super Mario, another iconic game character, got his own live-action film. Movie goers will have to wait and see which way the Pac-Man project goes.
Advertisement
Pac-Man previously received an animated series in the early '80s and another series in the 2010s. He also made appearances in "Pixels" and "Wreck-It-Ralph." However, this will be the first time he gets to star in his own movie. In addition to Pac-Man, Mario will soon get another moment in the spotlight in an upcoming animated "Super Mario Bros." film featuring Chris Pratt and Anya Taylor-Joy.