How To Get Into The Among Us VR Beta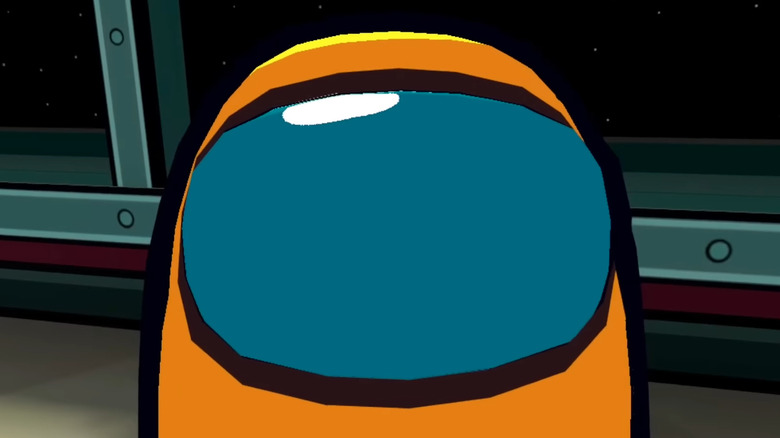 Robot Teddy
Having experienced gotten popular quickly in 2020, "Among Us" has become arguably the biggest name in the social deduction game category — though there are now many games like it. Featuring simple visuals, but a highly addictive and engaging gameplay loop, "Among Us" is a multiplayer experience in which crewmates attempt to fix a broken spaceship while a group of imposters seeks to eliminate each player without getting caught. The game has turned out to be a massive success and soon, it will be receiving a standalone VR mode to help players have an even more immersive experience — and players can soon experience it before it's officially released.
Advertisement
Initially announced in late 2021, "Among Us VR" largely retains the original game's art style but adds improved visuals and abandons the game's traditional top-down camera in favor of a first-person VR viewpoint which forces players to be even more aware of their surroundings than before. "Among Us VR" is scheduled to release sometime over the holiday season in 2022, but if you don't feel like waiting that long to try out the new product, a closed beta for "Among Us VR" will soon commence. And here's what you have to do in order to secure access to it.
How to sign up for the Among Us VR beta
If you're one of the "Among Us" fans looking to get access to the beta phase of "Among Us VR," it's a pretty simple process. First things first, you need a VR platform in order to play the game. So, if you don't already have one, buy one of the VR headsets that will support the game. According to Inverse, pretty much any entry-level VR set will do. If you already have the necessary hardware, go to the Typeform link provided by the game's official Twitter account.
Advertisement
Once you're there, only two things will be required from you: your email address, and the VR platform you're playing on. Once you've entered and selected the required information, you will then be given a prompt to join the "Among Us" beta program by making an Antidote account. After that, you will receive an email about whether or not the beta is currently available on your platform. According to LifeHacker, it seems the PlayStation VR version of "Among Us VR" is currently unavailable, so keep that in mind.
Because it's a closed beta, there is sure to be a limited amount of players who will be given beta access. So if you wish to experience "Among Us VR" before anyone else, you better act fast.
Advertisement