Splatoon 3: How To Play The Pre-Release Splatfest World Premiere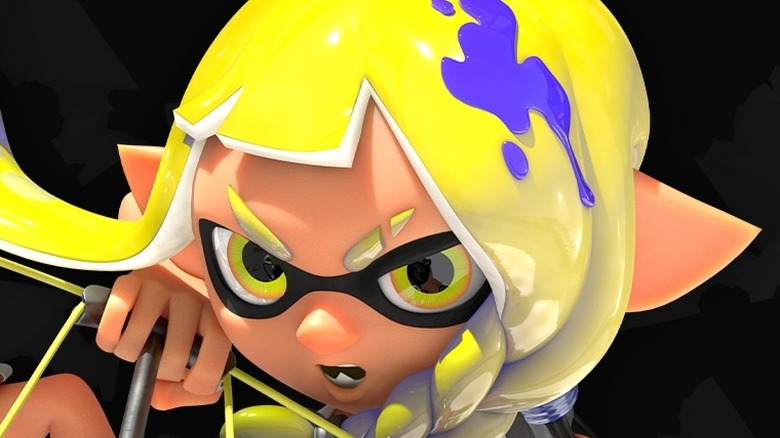 Nintendo
Fans are eagerly awaiting the release of "Splatoon 3." After years of speculation about whether we will ever get to play it, the inklings and octolings are finally making a comeback in the sequel to one of the best video games of 2017. While the game won't be released until September 9, gamers will be able to get their hands on it early during the world premiere of "Splatoon 3" Splatfest on August 27.
In a newly released "Splatoon 3" Direct video, characters Shiver, Frye, and Big Man, collectively known as Deep Cut, announced the upcoming event, which will give players a chance to experience all the new action for one glorious day. For the first time ever, and appropriately for the third game in the series, Splatfest will feature competition between three teams with a theme of rock/paper/scissors. Players will pick a team (rock, paper, or scissors), get paired up with others who chose the same team, and fight to determine a winner. Splatfest will run from 9AM to 9PM PT (noon to midnight ET) and will require downloading the "Splatoon 3" demo, which will be available ahead of the event.
Splatfest happening August 27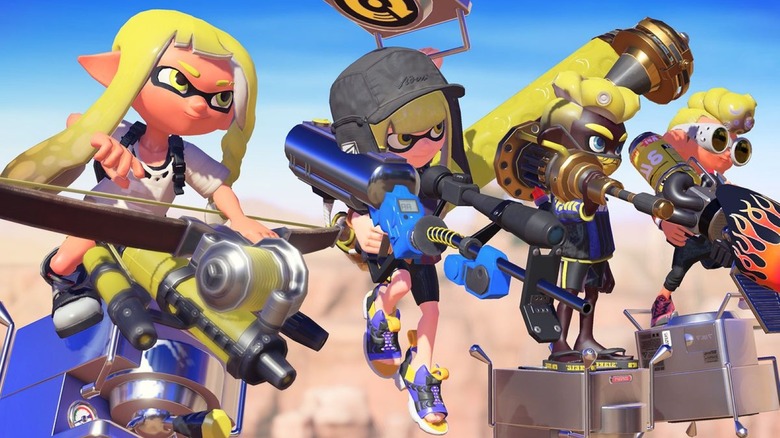 Nintendo
Players can pre-purchase the demo for free now, with it unlocking on August 25, just before Splatfest. As long as you have a Switch Online Pass, you just need to download the demo, pick a team, sign up ahead of the event and be ready on August 27. Getting some practice in before joining the fray probably wouldn't hurt either.
The event itself looks to be an exciting new twist on the old formula with the standard four on four matches to begin with, but it will end in a three-way battle with four players from the leading team taking on two players from each of the two teams that are lagging behind. This new battle mode will give the losing teams a chance to settle the score and give the leading team a chance to prove it really is the best.
Between the upcoming event and the various new locations, weapons, and features that have just been announced for "Splatoon 3," fans have plenty to be excited about. So be sure to pick up the demo when it releases and get ready for a day of ink-slinging action that should tide you over for the release of the full game.