How Buying This Charizard Pokemon Card Put This Georgia Man In Prison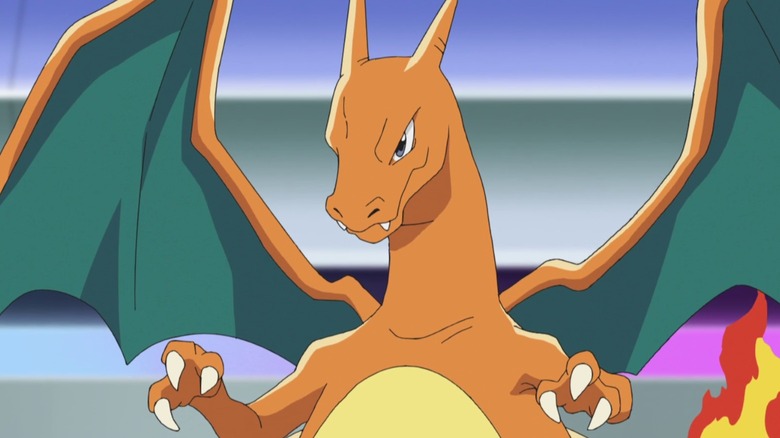 The Pokemon Company International
People end up in jail for all sorts of reasons, but it's safe to assume most didn't go there because of a "Pokemon" card. However, that's exactly what happened to one Georgia man, who's now in jail, all because of a Charizard.
To be fair to the now-imprisoned man, the Charizard card that landed him in prison was one of the most valuable "Pokemon" cards out there. The expensive card received a rerelease in 2021 as part of the "Celebrations" collection, but the original Charizard still fetches a hefty price on the secondhand market. Furthermore, its value has remained relatively consistent over the years since its original release, making Charizard a relatively sought-after collector's item.
In fact, "Pokemon" collectors often see first edition Charizard cards as a status symbol, raising the credulity of one's collection and serving as a white whale for many traders. YouTuber and boxer Logan Paul sealed his mint Charizard card in jewels, making it even more expensive. The entertainer then wore the card as a good luck charm in his controversial match with Floyd Mayweather. Rapper Logic spent over $220,000 on a Charizard card in 2020, buying back a piece of the childhood he never got to experience because of poverty. Collectors each have their own motivation for buying the rare card, but regardless of why they seek out Charizard, the fact remains that the card is worth a pretty penny. One Georgia man found that out the hard way, ultimately going to jail for crimes he committed in the name of Charizard.
Misappropriated funds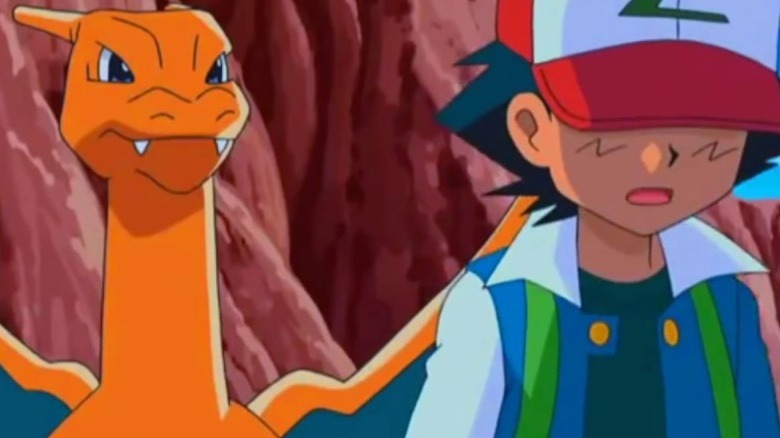 The Pokemon Company International
Vinath Oudomsine, a Laurens County, Georgia resident, spent $57,000 of a government loan on a Charizard card, a crime that he ultimately pled guilty to. In 2020, Oudomsine applied for and received relief funds from the Coronavirus Aid, Relief, and Economic Security Act. The money was intended for small businesses, so Oudomsine claimed that he owned a business that employed 10 employees and made over $200,000 a year. After receiving a loan from the government, Oudomsine spent at least $57,000 of it on a first edition Charizard card. It's unclear what he did with the rest of the loan, but considering that his business does not actually exist, it's safe to assume that it didn't actually relieve anyone from the hardships of the pandemic.
Oudomsine pled guilty to wire fraud on March 7, 2022, according to a press release, admitting that he used the government funds to obtain a "Pokemon" card. Oudomsine will have to pay back his $85,000 loan, with an additional $10,000 fine to pay for the crime. He now faces three years in a federal prison, and three additional years of supervised release after that.
US attorney for Southern District of Georgia, David Estes, spoke on the matter, saying, "Congress appropriated funding to assist small businesses struggling through the challenges of a global pandemic." Estes continued, vowing, "Like moths to the flame, fraudsters like Oudomsine took advantage of these programs to line their own pockets – and with our law enforcement partners, we are holding him and others accountable for their greed." While the case is settled, there's still one more detail many have questions about. What happened to the Charizard card?
What will become of Charizard?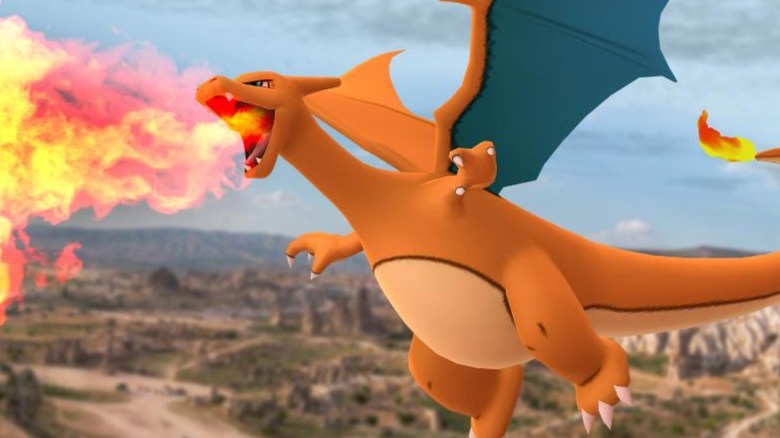 The Pokemon Company International
According to the Department of Justice press release, Oudomsine had to relinquish the Charizard card as part of his sentence, handing over the pricy collector's item to the US government. It's not entirely clear what will happen to the card in the long run, but Acting Special Agent in Charge of FBI Atlanta, Philip Wislar, said that "this sentence highlights the FBI's commitment to aggressively pursue anyone who would abuse taxpayer dollars and divert them from citizens who desperately need them." If the government seeks to redistribute these relief dollars to someone who needs them, it's possible that the Charizard might be resold sometime in the future.
Gamers took some time to wonder what will happen to the Charizard card, too, with one tweeting, "Lmaooo that's wild and wth the state gone do w it?" Another joked that the government's "Gotta catch em all" in its pursuit of fraud. Still, others contemplated how harshly the court system judged Oudomsine's crime when large corporations have also exploited Covid relief aid, receiving money intended for small businesses.
Regardless of the larger conversation about Covid relief and small business grants, Oudomsine will have plenty of time to think about the Charizard that might have been while serving his three year sentence.