Former Konami Employee Breaks Their Silence On Delisting P.T.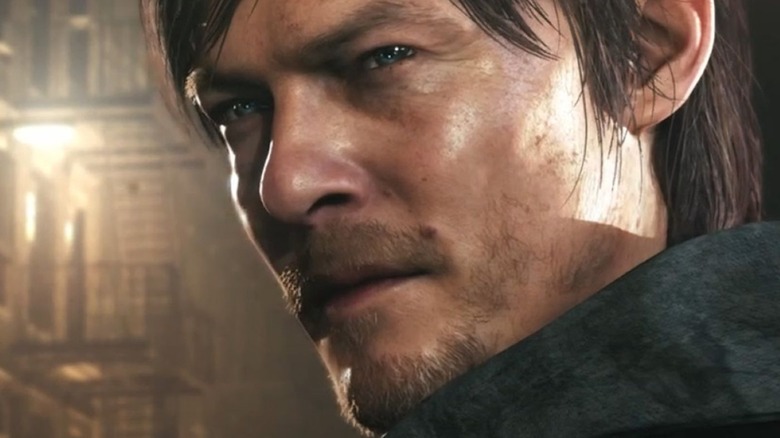 Konami
When Konami teased the next "Silent Hill" game with the release of "P.T." back in 2014, it had fans of the long-running series going wild. The free, downloadable experience, known as a "playable teaser," was essentially a short horror game in itself and hinted at what the next "Silent Hill" game would be. Despite the hype surrounding the project and the positive fan response, the game was sadly not to be. When Konami and Hideo Kojima split, it killed "PT," with Konami going so far as to pull "P.T." from the PlayStation Store and raising the possibility that we may never see another "Silent Hill" sequel ever.
While "Silent Hill" may be dead and "P.T." is long gone, it's certainly not forgotten. Fans continue to be eager to experience the horror of "P.T." for themselves, leaving the lucky few with the demo still downloaded on their PS4s sitting on a goldmine. Kojima himself commemorated the eight year anniversary of "P.T." with a somber tweet. Now, a former Konami employee has decided to share their own experiences with "P.T." and offer some details about its delisting.
Taking on Twitter, the former employee, who goes by Pearl L, shared her experiences as someone directly involved in the project and responsible for preparing for its reveal and ending access to the game on the PlayStation Store. Pearl L expressed disappointment with the fate of "P.T." and for having had to play a direct role in its demise. While Pearl L has since made her tweets private, VGC has preserved the original message as well as some of the responses she offered to questions from fans.
Employee disappointed but glad to have been a part of it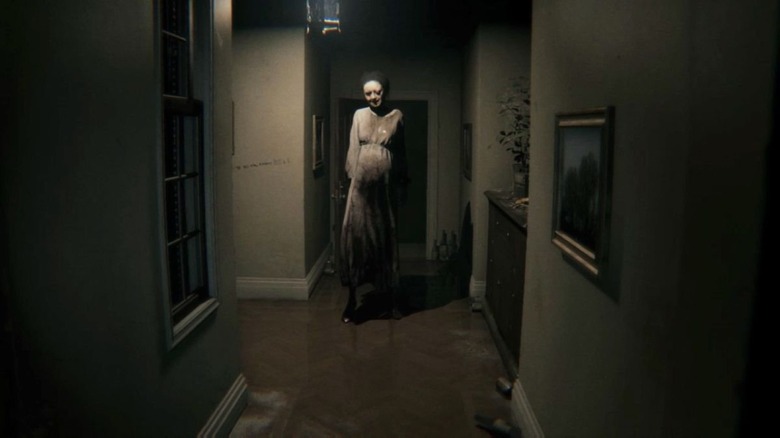 Konami
"Fun fact, since I was the first party lead at the time at Konami, I helped get this product set up on the storefronts, fake publisher and everything," Pearl L tweeted (via VGC). The fake publisher and storefronts Pearl L referred to were part of the mystery surrounding the unveiling of the game. Kojima had wanted to make gamers think "P.T." was some sort of indie project until the trailer at the end revealed it was actually a preview of the next "Silent Hill" game.
Pearl L was also the person responsible for contacting Sony to get it to remove "P.T." from its store. She expressed admiration for Sony and how it handled the issue as well as Konami's customer support employees who had to address the anger and frustration of gamers.
Despite the regrettable way things turned out, Pearl L still seems glad to have been a part of it. "It was a RIDE!," she said. "It was definitely really fun to be plotting this secret cool thing for the fans. It was amazing to see everyone come together to try to figure out the experience and seem them come away with so much love for it! I'm super grateful I got to be a part of that in some small way."