Dr Disrespect Slams Unsupportive YouTube In Twitter Rant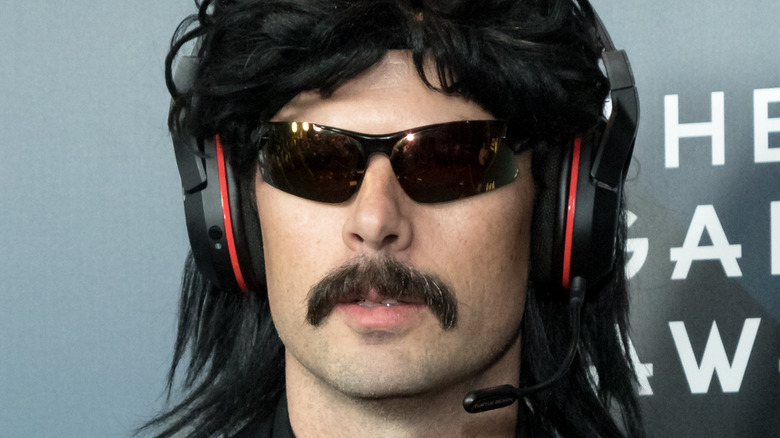 Greg Doherty/Getty Images
Dr Disrespect has had a rough road when it comes to his streaming platform of choice. Back in June of 2020, Dr Disrespect was permanently banned from Twitch, resulting in the popular streamer being unable to use the platform any more. That dispute was apparently resolved earlier this year, but fans still do not know why he was banned from the platform — and he has not been not unbanned, either. Because of the falling out with Twitch, Dr Disrespect was forced to move over to YouTube for livestreaming, where he appears to have enjoyed success. Since that time, multiple other big name Twitch streamers have moved over to YouTube after being offered contracts from the company, like Ludwig.
However, even though Dr Disrespect has continued to pull in an audience on YouTube following his Twitch ban, YouTube has not felt the need to offer him a contract. In fact, according to Dr Disrespect, the company hasn't felt the need to communicate with him at all.
Dr Disrespect fans respond to his criticism of YouTube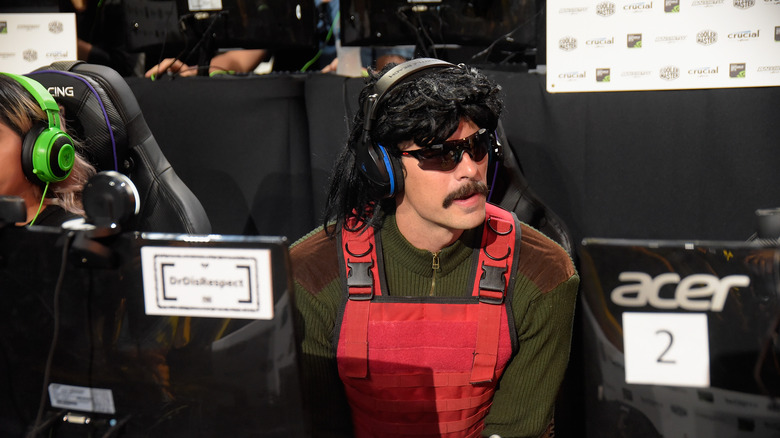 Michael Tullberg/Getty Images
Taking to his personal Twitter account, the content creator complained about the lack of support or communication from YouTube. "It's amazing to think the platform Doc streams on doesn't support him one bit. No follow, zero communication, absolutely no love. The impact we've had on YouTube streaming growth is insane. We've been taken advantage of. Jesus YouTube, show some respect," Beahm said in the tweet. After seeing the streamer so wound up over this issue, Dr Disrespect's fans took the replies to show support for the two-time champ.
Fans were supportive of Dr Disrespect's criticism of YouTube, although his fanbase seemed split on what exactly he should do moving forward. One person suggested that he take advantage of the situation and stream on Facebook, TikTok, and YouTube at the same time to maximize profits, since he isn't exclusive to YouTube. Others credited Dr Disrespect with showing streamers that YouTube could be a successful platform for streaming, resulting in more streamers and increased revenue for YouTube. Some fans even suggested that Dr Disrespect just makes his own streaming platform, circumventing the issue entirely. However, some fans weren't so sure that his anger was well-founded. Others have argued that the reality of the situation is that YouTube doesn't owe him anything, and that he may need to reach out to the platform again in order to reach a deal.
Ultimately, Dr Disrespect never publicly followed up on any of these complaints, having apparently gotten his grievances off his chest.