Madden NFL 23: Why The Cover Art Is A Big Deal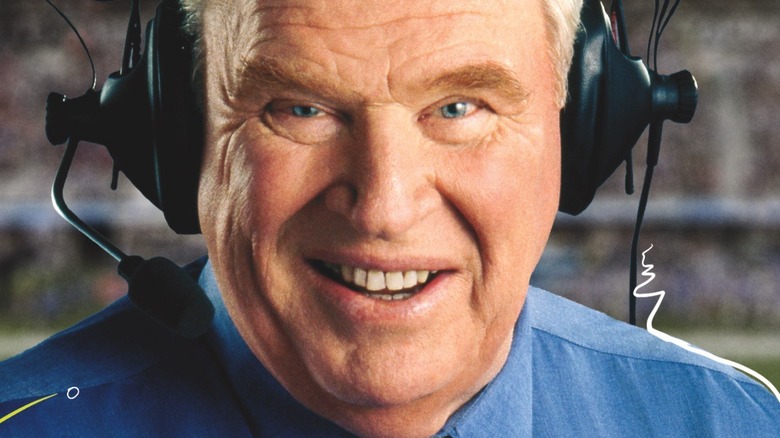 EA Sports
The sports world suffered a big blow on December 28, 2021, when it was announced that Pro Football Hall of Fame coach and legendary sports broadcaster John Madden had passed away at the age of 85. The former Oakland Raiders coach left behind a massive legacy, having never experienced a single losing season in his 10-season long NFL coaching career and hoisting up the Lombardi Trophy after winning Super Bowl Super Bowl XI (per Pro Football Reference). But outside of his coaching accolades and experience as a broadcaster, Madden was also the face of one of the biggest sports game franchises in the world: "Madden NFL."
Beginning with the release of "John Madden Football" in 1988 for the Apple II computer, Madden lent his namesake (and face) to Electronic Arts' seminal American football sports series. After several years of success, the "John Madden Football" series eventually earned official NFL licensing beginning with "Madden NFL '94" in 1993 (per GetHypedSports). 
To celebrate Madden's life and the influence he had on the game of football, EA Sports has decided to put him on the cover of the series' latest offering, "Madden NFL 23," bringing things full circle. And this decision is a bigger deal than you might think.
Madden appears on the cover for the first time in 23 years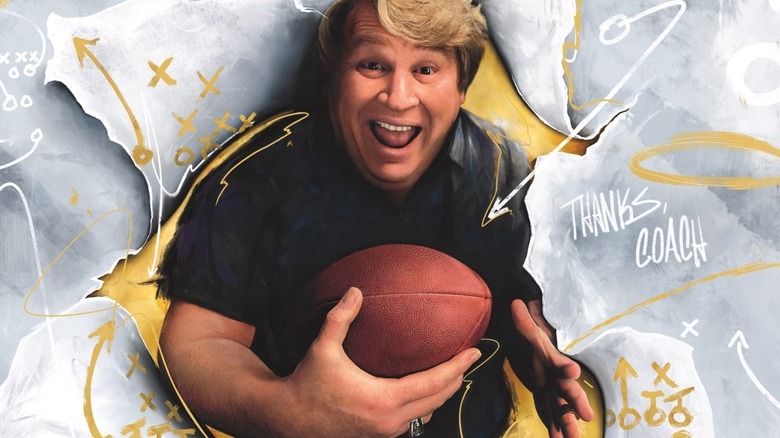 EA Sports
On June 2, 2022, EA announced that John Madden would appear on three variant covers for "Madden NFL 23," marking the first time he's been on the cover of the game that shares his namesake in more than 20 years. For instance, the game's special "All-Madden" edition was designed as a direct callback to the series' first title, "John Madden Football." This last time Madden was featured on the cover of the EA Sports series was way back in 1999 with the release of "Madden NFL 2000."
Early on in the series' history, the "Madden NFL" games were always adorned with the titular coach/broadcaster on the cover art, with other NFL players occasionally appearing in the background of the cover art. Beginning with "Madden NFL 2001" in 2000, however, the series routinely featured notable contemporary NFL players such as Tom Brady, Antonio Brown, and others front and center. 
While earning a place on the cover of "Madden NFL" games became an exciting achievement for the players featured, many fans were wary of it, as it was long considered to be the sign of a player's eventual decline — a phenomenon known as the "Madden Curse." Thankfully, the Madden Curse was finally broken during Super Bowl LIV, and the original face of the series is returning to the spotlight at last.