The Odd Reason Rockstar Went After This Original GTA Developer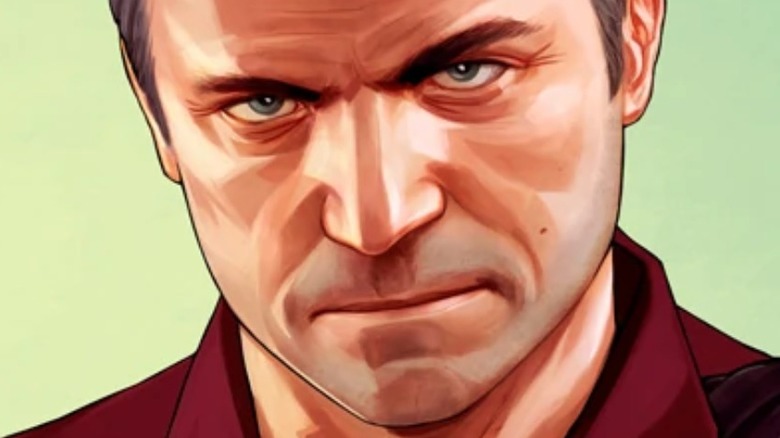 Rockstar Games isn't known for being particularly kind to modders, or those who seek to use its products to create their own content. However, a recent takedown notice has targeted someone that has a good amount of claim to the franchise: Mike Dailly.
Advertisement
Dailly worked on the original "Grand Theft Auto," working with DMA Design on the project. DMA Design is now Rockstar North, but originally it was a small development studio that worked on games like "Lemmings." Dailly was proud of "Lemmings," and wrote a complete history of the game's development, seemingly to preserve that process and inform fans of how much work it takes to create a game. Looks into games' development help gamers understand how difficult it is to see a game from its inception to completion, and help demonstrate how game development practices change over time. Dailly has remained committed to sharing details about game development, but his latest look into programming was shut down by Rockstar, the very company he helped get off the ground.
Advertisement
In many ways, the "GTA" series is still an anomaly in the gaming landscape. It arguably helped establish the open-world genre and exposed gamers to a genre where their every move wasn't dictated by a set chain of events (via LadBible). Dailly's videos about the game's development help show gamers a piece of history, from a time before open-world games were the norm. Some of these videos on Dailly's YouTube channel have recently been removed because of DMCA violations. And who filed those violations? According to Dailly, it was none other than Rockstar itself.
Dailly tweeted his displeasure
Dailly tweeted, "I see Rockstar are going full f***ers mode again, issuing copyright strikes to any GTA video they can find – including both my prototype videos. So now they're trying to block all release of anyone's work on a game – and any old development footage." Dailly alleged that Rockstar issued a DMCA takedown against his videos of the development of "Grand Theft Auto."
Advertisement
Dailly later tweeted that he had removed the offending videos from YouTube, ending his message with "You can thank Rocksuck."
Twitter users quickly jumped to attempt and explain the takedown. One commenter noted that individual users sometimes impersonate big companies to make it seem like the corporation sent the strike, and therefore make it lose favor in the eyes of fans. Another commenter brought up an incident where Bungie sued a YouTuber for impersonating it online in order to make a DMCA takedown. Another commenter insisted that the company at fault wasn't Rockstar, but its parent company, Take-Two Interactive. Regardless, the developmental footage Dailly shared on his YouTube channel are now removed. However, some gamers saw (via the Wayback Machine) that the videos showed early models of the original "GTA," including a top-down view of the city and a rotating isometric view.
Advertisement
Regardless of if the issuer of the DMCA takedown was Rockstar itself, the move to go against an original developer of the game ruffled a few feathers online. One fan noted that the most heartwarming part of the whole debacle was seeing how the gaming community rallied behind Dailly, defending the developer's actions. While that may be true, fans also had other things to say about the incident.
Fans rally behind Dailly
DMA/Rockstar
For the most part, gamers seemed to support Dailly, arguing that the developer should have a right to share work he completed, especially considering it was from the 90s.
One Twitter user speculated that Rockstar might try to deflect from the situation by making an announcement about the development of "Grand Theft Auto 6." "Recently they tend to counter their s***ty behaviour by mentioning that they're working on the next GTA installment," they wrote.
Advertisement
A "Grand Theft Auto" news account similarly guessed that a release date announcement for "Grand Theft Auto 6" could be on the way, considering that Rockstar went on a spree of takedowns – both of modders and the original versions of the games – before its remasters of "The Trilogy" were released.
Dailly has released information about the first "Grand Theft Auto" game before, speaking freely about its development. Dailly still has prototypes for the original "Grand Theft Auto" in a zip folder on his website, freely available to anyone that wants to take a look. The docs contain information about the game's development process and the research that Dailly did in preparation to work on the game.
Advertisement
It's unclear what will come of Rockstar's takedown notice, or if it was all a misunderstanding. In the meantime, gamers can hope this means more information about "GTA 6" is on the way.