Destiny 2: How To Unlock Fortnite Skins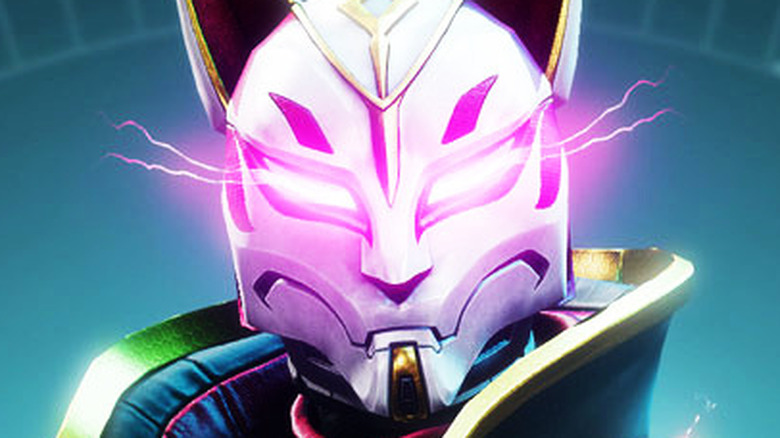 Bungie
Bungie just had a massive "Destiny 2" showcase, revealing Season 18, details about the upcoming "Lightfall" expansion, and finally, some dates on when it'll all be released. In addition, Bungie also announced both a partnership and crossover with Epic Games. While "Destiny 2" previously featured armor and weapons themed around "Halo," there haven't been any official crossovers in "Destiny 2" — until now. As shown in a short teaser trailer, this event will coincide with "Destiny 2" launching on the Epic Games Store. Players picking up the title on the new storefront will even get the "30th Anniversary Pack" for free. It also means that a few select "Destiny 2" NPCs have made their way into "Fortnite" as skins. On top of all that, "Fall Guys" will see a few costumes based on armor from "Destiny 2" in September.
Advertisement
All this said, those who want to keep playing "Destiny 2" also have a few surprises coming their way. Some new themed ornament sets are available in "Destiny 2," and it's the perfect way for players to get in on the crossover celebration without needing to learn another game. These ornament sets are themed around a few original "Fortnite" skins, like the Black Knight, and allow players to bridge the gap between these two huge titles. These cosmetic sets will mask a player's equipped armor, giving them a sleek new look without affecting light level. Here's how "Destiny 2" players can get the "Fortnite" armor ornament sets.
The Fortnite armor is exclusive to Eververse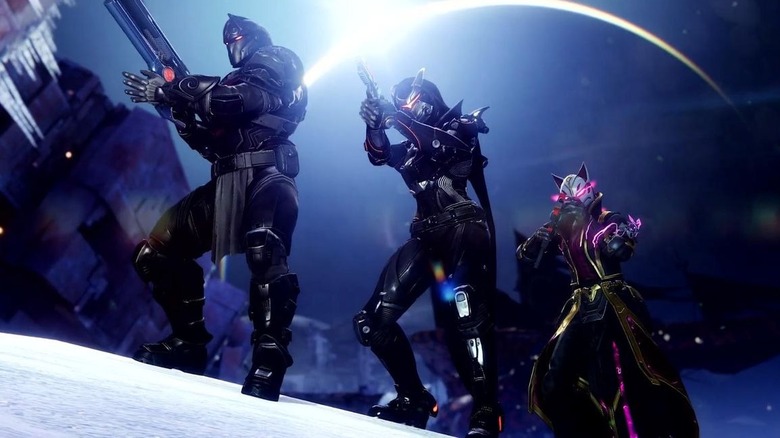 Bungie
There are three ornament sets that players can purchase from the "Destiny 2" Eververse Store, based on the Drift, Oblivion, and Black Knight skins from "Fortnite." Each skin is locked to one of the three classes, so players will need to have one character of each class to buy them all.
Advertisement
Each armor set costs 2,000 Silver ($20) normally, but for a limited time they are being discounted to 1,500 Silver ($15). The "Fortnite" armor sets have taken the place of the subclass-themed Eververse armor players saw in Seasons 16 and 17. After Season 18 it's unclear when or if the ornament sets will be made available again, so any player that wants the cosmetic items ought to consider the purchase before the season ends on December 6. The "Destiny 2" skins crossing over into "Fortnite" are also currently available, so players can experience either side of the event in style.