FIFA 23: These Are The Minimum PC Specs You Need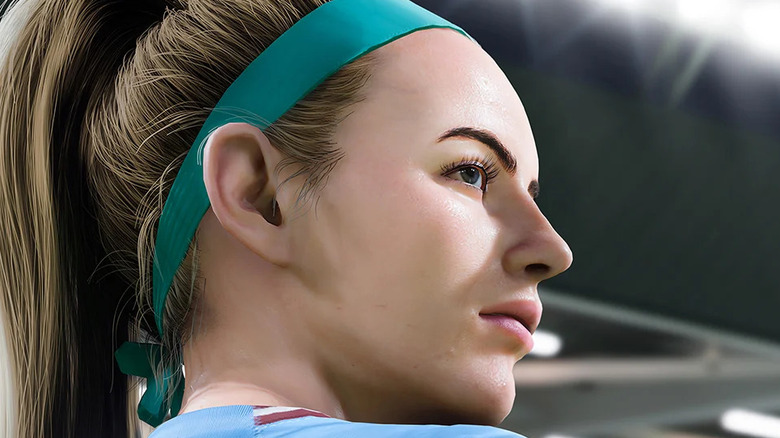 "FIFA 23" is only a month away from its September release, and understandably, PC players may want to ensure they can play the title on their machine without issue. PC is the platform that has proven to require the most scrutiny since players could be using anything from the most up-to-date PC to a dinosaur of a device. Minimum specs refer to the bare minimum needed to play the game. However, the recommended specs often aim to meet the level of quality initially intended by developers. 
Starting with general requirements, the "FIFA 23" Steam page details that all players will at least need a machine running Windows 10 64-bit and DirectX Version 12. Additionally, the game requires at least 100 GB of space. Of course, if players additionally want to use networking features, they'll need an internet connection.
Things start to differ between the absolute minimum and what's recommended, but thankfully there's a bit of wiggle room between the minimum and recommended PC builds for "FIFA 23." Here are the best specs for playing "FIFA 23."
Recommended specs for FIFA 23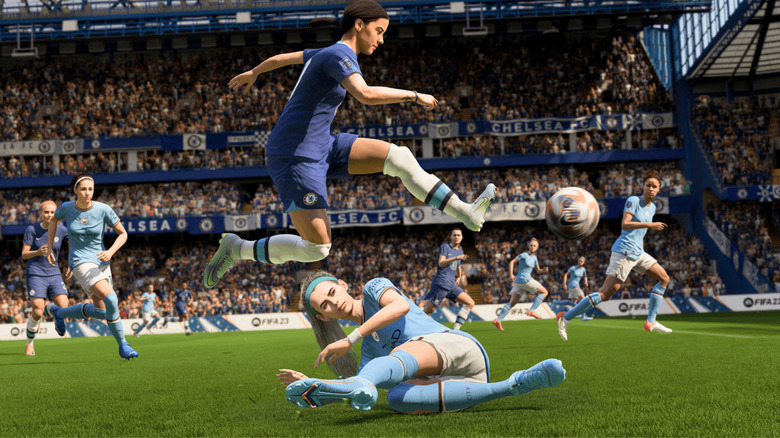 EA Sports
Players will need at least 8 GB of RAM to run the title and an Intel Core i5 6600k, AMD Ryzen 5 1600, or greater for their CPU. Graphics-wise, the minimum is a NVIDIA GeForce GTX 1050 Ti or AMD Radeon RX 570. These CPUs and GPUs are often found in budget gaming laptops, so they aren't too hard to get a hold of compared to premium parts. If players are looking to push their experience to the next level, they can also see how their PC build stacks up against what's recommended.
The Steam page recommendation for CPU and GPU for is a whole generation newer than the minimum. For a processor, Steam recommends an Intel Core i7 7600 or AMD Ryzen 7 2700X or greater.  Similarly, the recommended GPUs, NVIDIA GeForce GTX 1660 or AMD Radeon RX 5600 XT, are around the same level of modernity as the suggested CPUs.
"FIFA 23" will release on September 30, 2022 for PC, PlayStation 4, PlayStation 5, Xbox One, and Xbox Series X|S.