Why Ubisoft Won't Release Beyond Good And Evil 2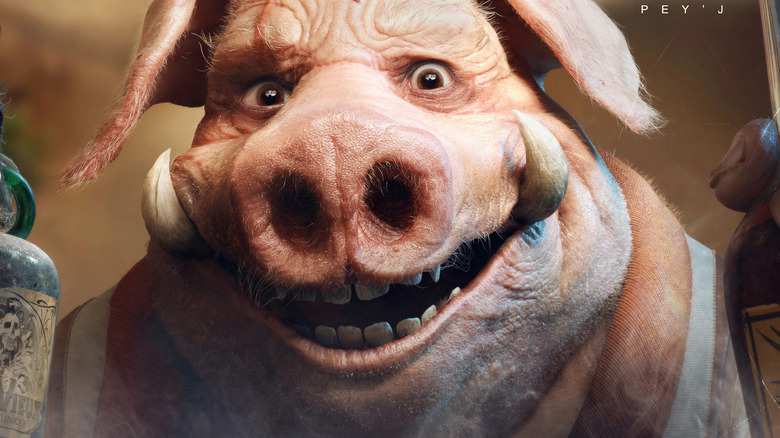 Ubisoft
Occasional reassurances haven't changed the fact that the future of "Beyond Good and Evil 2" appears uncertain. The prequel to the 2003 Ubisoft-flop-turned-cult-classic was first revealed during the publisher's E3 conference in 2017. Since then, updates on the development of the game have not inspired much hope. Over five years have passed since the initial unveiling, and information has remained so sparse that it's unclear when the title will finally be available to the general public – or if that day will ever come.
Based on a report from eXputer, not all hope is lost. According to its sources, playtesting began for "Beyond Good and Evil 2" in July 2022. The following month, eXputer indicated that the playtest did not elicit a positive response. The outlet claimed that those who took part described the entry as directionless and still years from launch. Despite production beginning at least half a decade ago, a number of internal setbacks have seemingly left "Beyond Good and Evil 2" in a state nowhere near ready for release.
Beyond Good and Evil 2 has struggled to find firm footing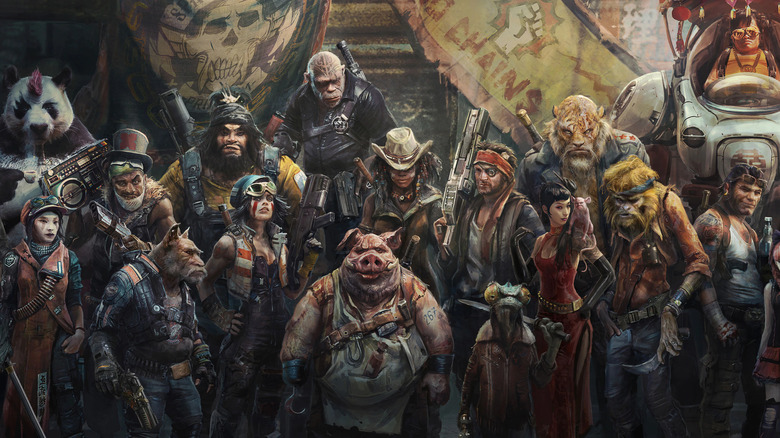 Ubisoft
One of the earliest signs of trouble for "Beyond Good and Evil 2" was the retirement of Michel Ancel, the director of both the original game and its prequel, in 2020. Although Ancel assured fans that development was on the right track, he clarified that he hadn't been directly involved with the prequel for some time leading up to his departure from the gaming industry.
In early August 2022, Sarah Arellano announced on Twitter that she had taken on the role of lead writer for "Beyond Good and Evil 2." Arellano's take over so far into the production process could explain why playtesters felt the title lacked direction. With someone finally at the narrative helm, that could change in the years to come — or the endeavor might remain in development hell.
This isn't the first time Ubisoft has been in this position. After years of relative silence, the publisher brought back "Skull and Bones" when it revealed gameplay and a November 8 release date in July 2022. Like "Skull and Bones," "Beyond Good and Evil 2" may end up looking different from its debut form if Ubisoft is ever ready to share more about the project.