Beyond Good And Evil 2 - What We Know So Far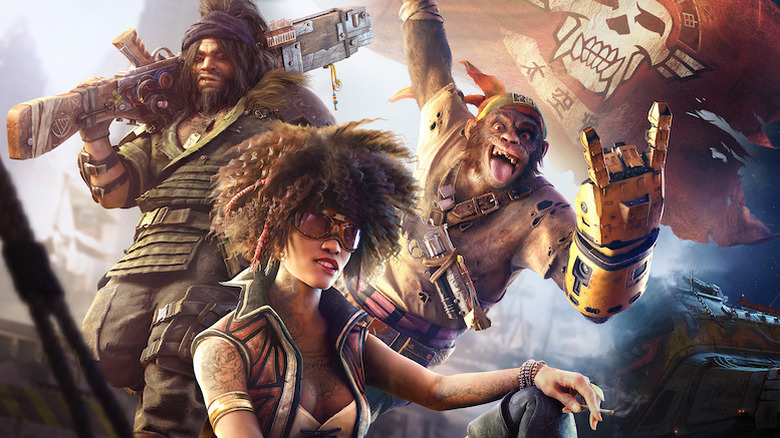 Ubisoft is no stranger to taking good care of its franchises; just ask anyone that's a fan of Rainbow Six and Assassin's Creed. But there are some that only get revisited once in a while. Case in point: Beyond Good and Evil. 
Advertisement
Teased for many years, the development of its follow-up is well underway, with director Michel Ancel working to make the game much bigger in scope than the original. This includes space travel, improved combat, and an interesting collaboration where fans can get involved in the fun as well. There's a lot that players can expect from this game, from a large universe just waiting to be explored, to a combat system that continues to grow based on their augmentation choices, to learning what happened with Jade and Pey'j since the first game concluded way back in 2003.
Here's everything we know about Beyond Good and Evil 2. There's a lot to soak in.
Does Beyond Good and Evil 2 have a release date?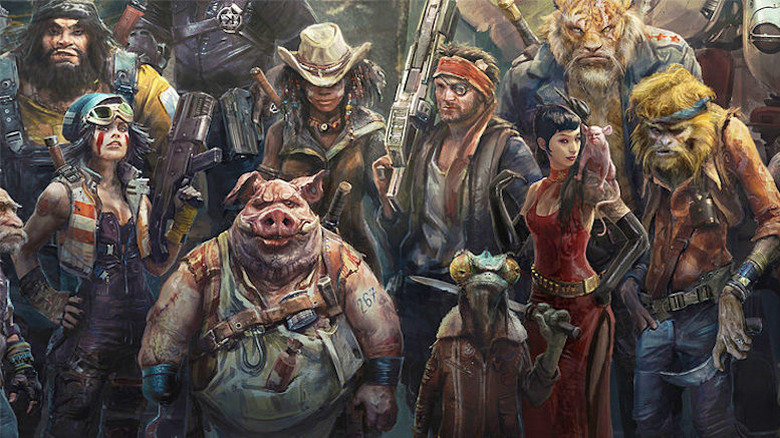 With the beta possibly launching by year's end, there's a slight chance that Beyond Good and Evil 2 could see the light of day in 2020. But keep in mind that delays happen, and Ancel and company want to make sure that the game is just right before it launches. So it's also possible that it won't arrive until sometime in 2021.
Advertisement
If the game does make it out next year, it probably won't be until later in the year. That way, it doesn't get in the way of Ubisoft's Watch Dogs: Legion, which arrives on March 6. There are also other releases to consider, like a possible new entry in the Assassin's Creed series around October-ish (rumored for now), as well as its upcoming multiplayer pirate game Skull and Bones. There's a lot on Ubisoft's plate, and finding the perfect time for Beyond Good and Evil 2 is easier said than done.
More information should be available in the months ahead. But at least we know the game is coming, fans — and that's something that, for many years, we thought would never happen.
What could Beyond Good and Evil 2's beta have?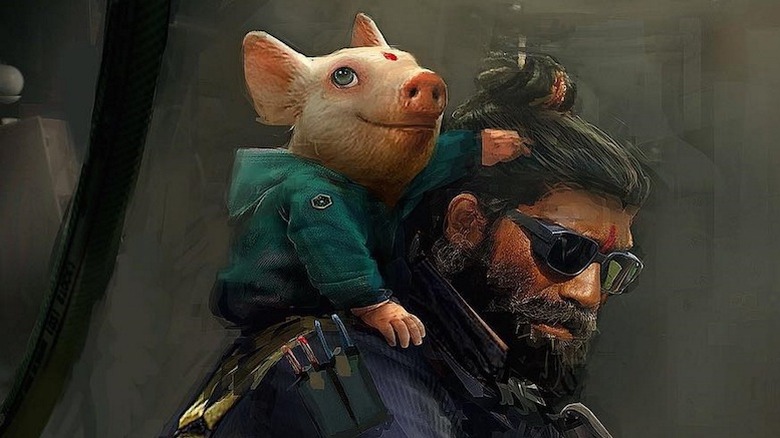 For Beyond Good and Evil 2, Michel Ancel explained that a beta would come sometime in late 2019: "We aim for a playable beta for the end of next year." He hasn't provided any updates since that time, but he also didn't say that it would see a delay either. So it could very well happen over the next couple of months.
Advertisement
As far as what the beta will entail, it'll more than likely test out the online compatibility of the game, since it requires a consistent connection. That means players will be able to see how co-op works for the first time, either in close-quarters combat or flying together in their spaceships to the next mission. Those aren't official details, but it sounds like that's what Ancel and company might be going for.
A new Space Monkey Report hasn't been scheduled yet, as the team is likely still hard at work on the game's development. But hopefully, either Ancel or Ubisoft will have word on what's happening with the beta, so players can prepare to explore this world — or wait a little longer, depending if it's ready to go.
Advertisement
Where it all began: the original Beyond Good and Evil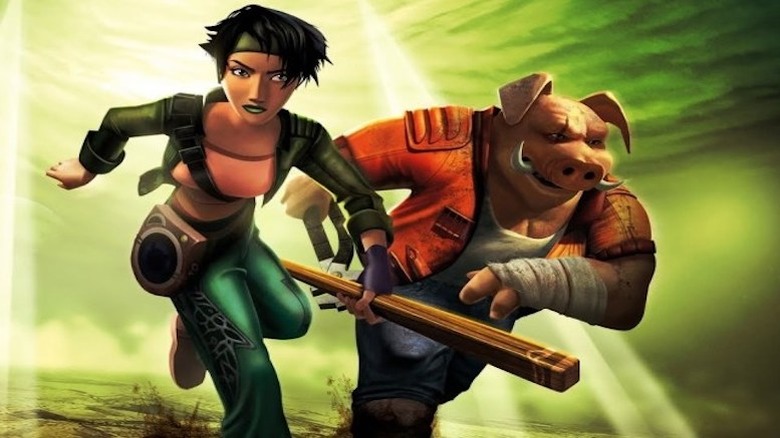 Following his work on entries in the Rayman platforming franchise, Michel Ancel and his team produced the original Beyond Good and Evil, which came out in 2003. It introduced players to Jade and Pey'j, an unlikely duo that vowed to unravel a conspiracy planned by a group known as the Alpha Sections. Over the course of their journey, they began to learn the truth about the group.
Advertisement
The original game was released in November 2003 for PlayStation 2, Xbox and GameCube. Many fans heralded its top-notch design, linear gameplay, and compelling story. As a result, it wound up on many game of the year lists in early 2004. Unfortunately, despite its acclaim, Beyond Good and Evil didn't sell as well as Ubisoft hoped it would. With that, fans weren't expecting any sort of follow-up, figuring it was a "one and done" deal. However, over the years, fans would see signs that the publisher wasn't done with the series just yet.
The first hint of Beyond Good and Evil 2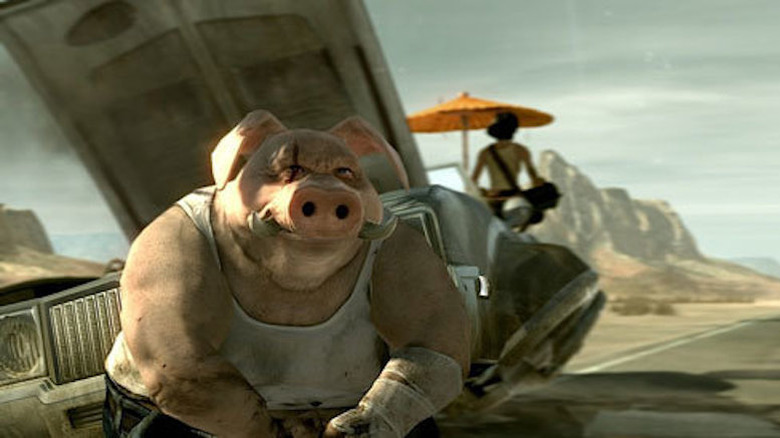 In 2008, a cryptic announcement trailer emerged. And though it didn't have an official title to go with it, it hinted at the return of Jade and Pey'j in a Beyond Good and Evil sequel. The trailer didn't hint at any kind of story (save for a quick chapter title, "The Pig") and featured the two sitting around a broken-down car, with Pey'j eating a bug in a rather inventive manner.
Advertisement
For years, many speculated what the trailer was about. Ubisoft didn't confirm a sequel at that time, leaving it to sit mainly as a curiosity piece. But then, in 2011, the publisher came out of left field with a re-release of the original game. Beyond Good and Evil HD came out as a downloadable title for Xbox 360, PC, and PlayStation 3. It includes improved visuals and a modified soundtrack, something both fans and newcomers enjoyed at the time. Ubisoft didn't comment on its sales, but the re-emergence of the franchise got the community buzzing about the possibility of a sequel again.
Quick side note: Beyond Good and Evil HD is also backwards compatible on Xbox One.
Beyond Good and Evil is officially back!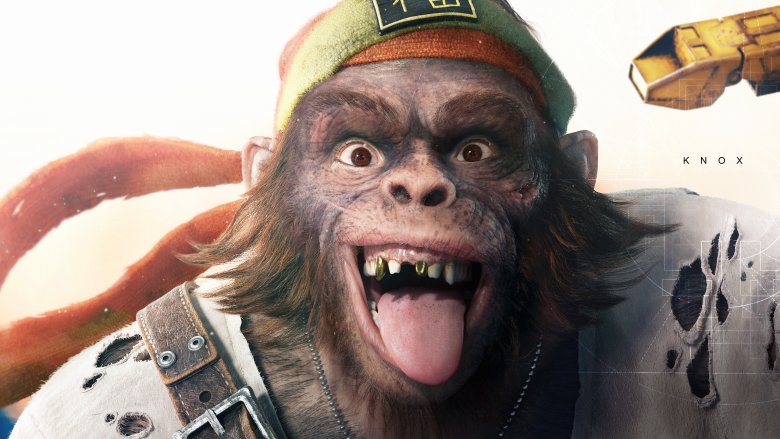 In late 2016, Michel Ancel began discussing the possibility of a Beyond Good and Evil sequel once again, with an Instagram image hinting at a new half-shark/half-human character. Then, just weeks later, Ubisoft confirmed that work had begun on the follow-up at Ubisoft Montpelier.
Advertisement
Fans didn't know what to expect. But that changed during E3 2017, when the publisher officially presented a new story trailer, confirming the game's return nine years after it had initially been teased. Featuring a number of new characters (and a hint of the returning Jade), it got a standing ovation at the close of the show, leaving Ancel — who came out on stage to discuss the game — in happy tears. Though it doesn't feature any actual gameplay, it does paint a fun picture of what's to come.
Shortly following its reveal, Ancel provided a first glimpse at what the in-game world looks like: vast and almost unlimited landscape. He noted it was just an early demo, but it shows just how hard the team has worked over the years to expand upon the original's lore. But this was just the start of the sequel's newfound journey.
Advertisement
Beyond Good and Evil 2's returning favorites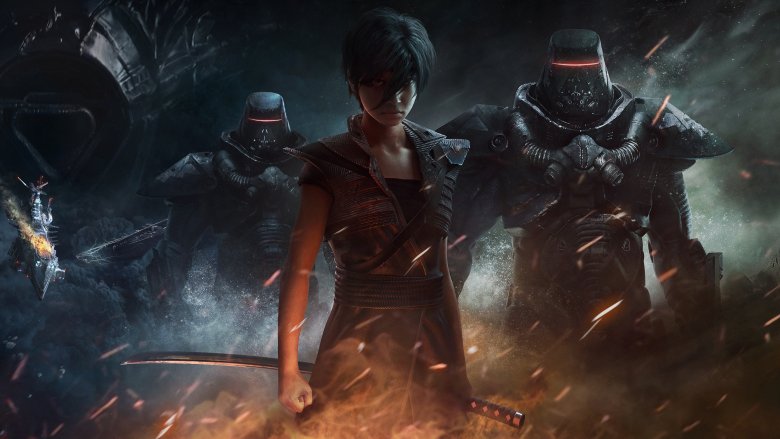 The cinematic trailer for Beyond Good and Evil 2 came during E3 2018, providing a closer look at the "new blood" being introduced to the game. But there was also a focus on returning favorites. This includes Pey'j, Jade's pig buddy. He appears to be alive and well, despite what happened during the closing moments of the first game.
Advertisement
But the real point of interest here is the return of Jade. In the first trailer, fans got a glimpse of her as she directed the crew to a new location. With this new one, however, she appeared to have a drastic change in attitude. After capturing her colleagues, she appeared to come on board with a sword in hand and two very big robots to help her out. Before she took action, however, the screen faded to black.
Where the story goes from here is anyone's guess, as Ancel hasn't provided too many details. But this does leave an interesting question: is Jade the main villain this time around? Or is this merely just one part of the story that's to come? Whatever the case, fans are dying to learn more.
Advertisement
Some fresh new faces in Beyond Good and Evil 2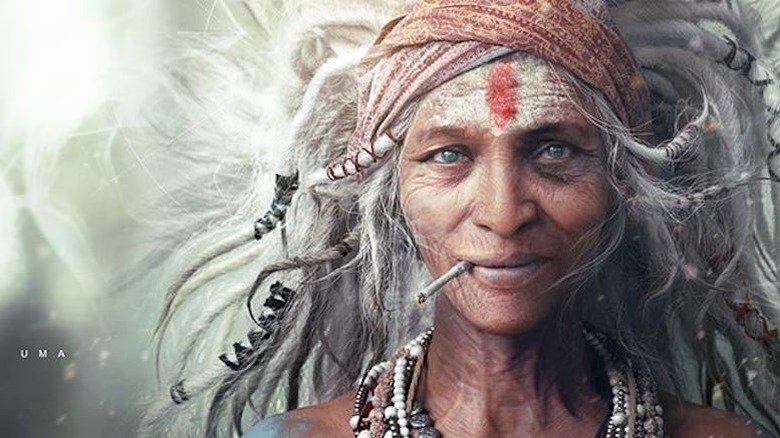 While it's good to see Jade and Pey'j back in action from the original, Beyond Good and Evil 2 also offers a look at some players entering the picture for the first time. The 2017 trailer introduced two main characters. The first is a smooth-talking monkey named Knox, who has a heaping amount of confidence and a knack for trouble. Then there's his cohort, a mechanic by the name of Shani. She lends a hand when it comes to keeping Knox from getting too far over his head and knows her way around vehicles as well.
Advertisement
Other characters entered the fold with the following 2018 trailer. This includes Uma, a chief medical officer who uses advanced technology to get her work done. In addition, Callum is a chief engineer who isn't afraid to engage in some "friendly" games when he's not working. (He regularly partners up with the ship's AI system, who seemingly has a crush on him.)
More characters will likely be introduced as the game continues onward with development.
A vast universe, waiting to be explored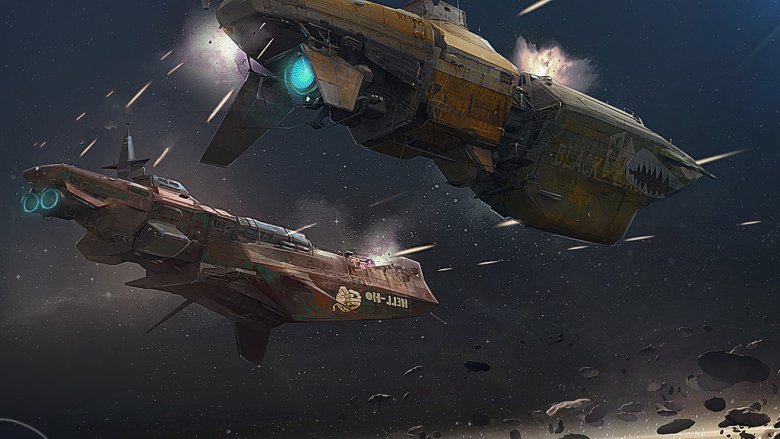 Months after the E3 2018 trailer debuted, Ubisoft revisited Beyond Good and Evil 2 with a trailer that takes a closer look at gameplay. Whether with a vehicle or on foot, either alone or through co-op with a friend, there's a lot of ground to cover here, both in terms of vast locations (like Ganesha City) and smaller interiors.
Advertisement
That's just on one planet, though. Beyond Good and Evil 2 features a number of sprawling locations that are found within a much more expanded universe. And as players journey, they can get a good look around, whether it's on the tip of a flying vehicle, getting a look at the planet surface; or within a city itself, where all sorts of dangers, and secrets, await.
What's more, each planet has details that could prove useful for particular missions. For example, the planet of Dyrus features "hurricane winds of up to 2000 km per hour." That might assist with a firefight or an escape.
Beyond Good and Evil 2 will have a large amount of territory to uncover. The question is, though: just how big will it be in the final game?
Advertisement
Combat built to evolve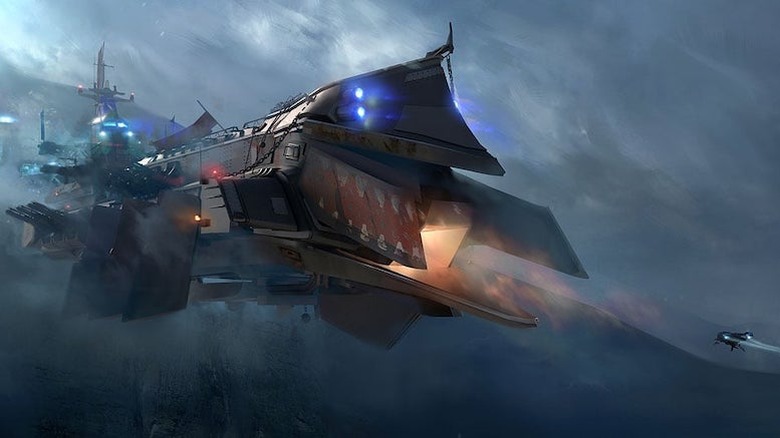 The December 2018 trailer featured a first look at the combat included in Beyond Good and Evil 2. Players will jump into the shoes of a "custom-built warrior," who will be armed with a sword, a gun, and a jetpack. So not only will they be able to kick butt, but also traverse easily around locations.
Advertisement
But the combat's the thing. Over the course of the game, players will run across ne'er-do-wells that must be taken down. Fortunately, they can do so with either long-range shots or up-close strikes. And these are also open to modification, thanks to the introduction of augments. With these, new abilities open up, which can evolve your style of combat in a number of ways.
Though the trailer above only provides a glimpse of what's to come with the final release, it appears that Ancel and company have really opened up possibilities with the second go-around. Being able to modify how you play is really something, whether you prefer melee or shooting tactics. Hopefully, there will be a follow-up gameplay video that focuses more on what opportunities await players.
Advertisement
Fly any ship you want and customize it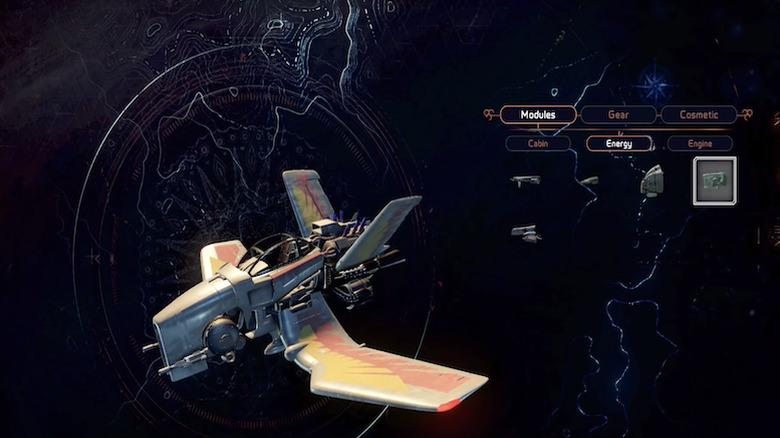 Ground combat is just the beginning: Beyond Good and Evil 2 lets you fly through both space and cities with a number of vehicles. And not just air bikes, but full-blown space vessels that can fire lasers and homing missiles, ideal for taking down enemies that attempt to engage your forces in the air.
Advertisement
The narrator in the video that highlights this gameplay explains that "any vehicle can be driven," meaning players can even steal a dream spacecraft and do whatever they want with it. Or they can build a collection of ships and choose the right one for each mission. They all come with great mobility, including the ability to do a good old-fashioned barrel roll, straight out of StarFox.
What's more, these ships are fully customizable. Players can change out everything from the modules to the wings to the actual cabin, in case they want something a little more deluxe-sized. They can also add a special design, even adding flames to give it a "red-hot" flair. But maybe save the looks for later and boost its performance first, like with a new engine.
Advertisement
The Voyager Engine shows off Beyond Good and Evil 2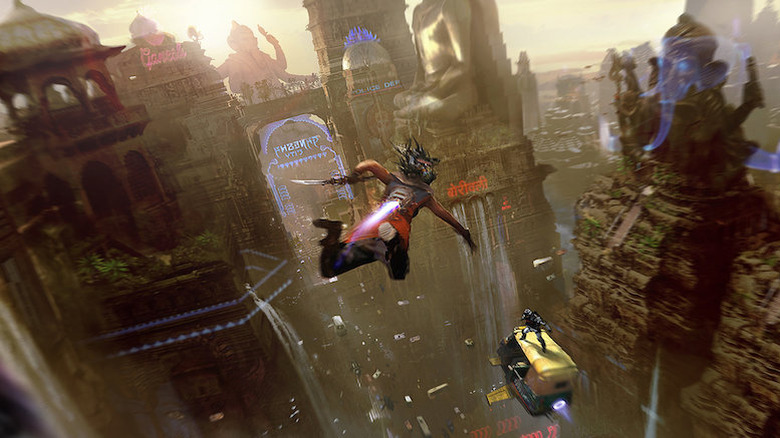 So how is such a large universe for Beyond Good and Evil 2 possible? With the help of a new engine. Michel Ancel showed off the creation of the technology, known as the Voyager Engine, in the first of his team's Space Monkey Reports. It actually took roughly three years to put together, and features an almost seamless experience when it comes to traveling from planet to planet and getting in and out of a ship to look around.
Advertisement
Speaking with IGN a while back, Ubisoft managing director Xavier Poix dug a little deeper: "For years and years we thought about it, but ... the game had to be enormous. It had to be in space, it had to be with planets, it had to be. So we created this technology called Voyager that's enabled us at least to get this feeling of travelling in space, going from one planet to another, to go from your ship to a bigger ship, to go out of your ship and be a normal person."
And to think, the game's been in deep development since that initial gameplay reveal. Who knows how much better the game looks now.
The Collaboration with HitRecord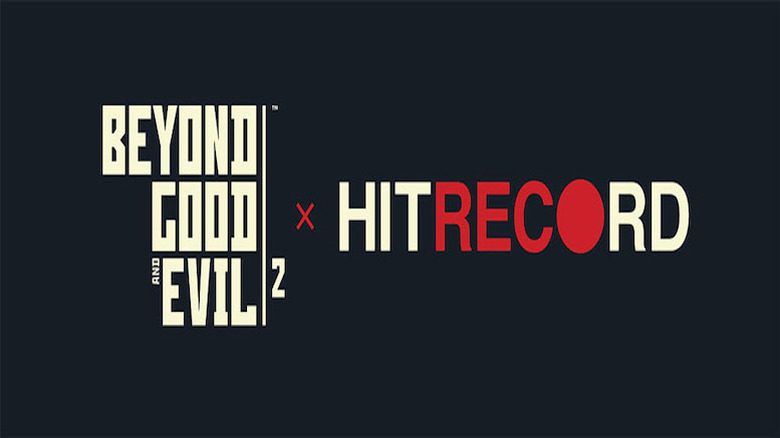 Beyond Good and Evil features a unique kind of game design that stood out from other titles that came out in 2003. So Michel Ancel and his team wanted to do it again, but this time asked for the help of the community at HitRecord, a company founded by actor Joseph Gordon-Levitt.
Advertisement
Following the release of the E3 2018 cinematic trailer, Ubisoft posted a video talking more about this collaboration. In it, Levitt calls upon artists of all kinds to contribute to the project; and yes, it's paying work. This provides ample opportunity for users' creativity to be featured in the game, alongside a score being composed by Ubisoft's Christophe Heral, who worked on the first BG&E soundtrack. This could be a huge push forward for the sequel's community, with their work possibly winding up in the game itself.
Not much has been said about this team-up since its initial announcement. But Ubisoft seems to be pleased with HitRecord's work: it recently signed the group on to produce ten original songs for its upcoming Watch Dogs: Legion, which releases next year.
Advertisement
Online is required for Beyond Good and Evil 2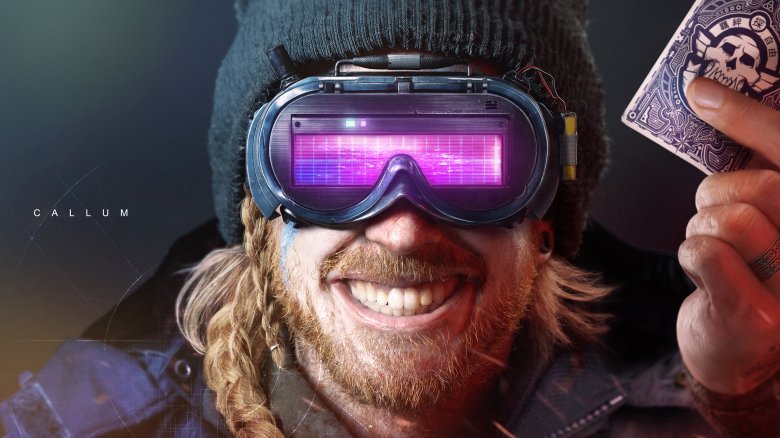 Whereas the original Beyond Good and Evil was a solo adventure, the follow-up is much more dynamic. Because of that, Beyond Good and Evil 2 will require an online connection once it releases.
Ina Q&A update, Ubisoft clearly states, "Beyond Good and Evil 2 is an online, multiplayer game with a rich co-op and seamless experience. As such, the game will only be playable with an internet connection in order to have seamless navigation, receive dynamic updates, and play with friends (which is certainly better when you're playing as a Space Pirate!)."
Advertisement
That said, it's not necessary to have an online buddy with you in the game. "The choice to play co-op, however, remains yours to make, so playing BGE2 solo is absolutely possible if you're into that lone Space Pirate kinda thing."
While this may bum out a few select players that were looking for an offline experience, continuous updates and the ability to team up with others does sound intriguing.