NHL 23 X-Factor Edition: What's Included?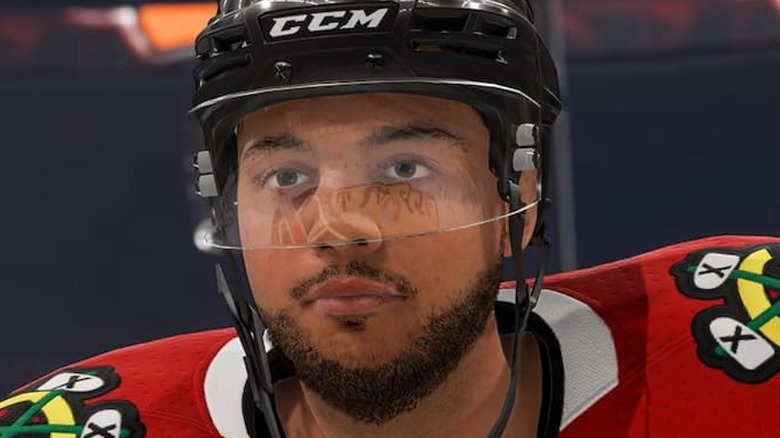 EA
"NHL 23" is coming back to the ice in just a few short months. Scheduled to release for PlayStation and Xbox on Oct. 11, 2022, the thrilling sports title will build on EA's long-standing legacy of "NHL" titles, much to the delight of fans.
Advertisement
While there has been some recent drama involving EA's sports titles, particularly a significant split with FIFA, all that really matters for "NHL 23" hopefuls is the fact that previous "NHL" games have historically been warmly embraced by fans and critics alike. So, since this particular franchise has largely avoided the ongoing EA Sports drama, it's likely the quality will remain consistent going into the upcoming iteration.
For players considering an "NHL 23" purchase, there is a choice between a Standard Edition and an X-Factor Edition. The biggest differences between these two editions are the price point and perks, including three-day early access and plenty of loot. On PS4 and Xbox One, "NHL 23" Standard Edition will cost $59.99. For PS5 and Xbox Series X|S gamers, it's $69.99. As for the X-Factor Edition, it's $99.99 on all Xbox and PlayStation consoles. Here are some more details about what makes the X-Factor Edition of "NHL 23" special.
Advertisement
What Does NHL 23 X-Factor Edition Include?
Though there are many extra features included with the X-Factor Edition of "NHL 23," pre-ordering the Standard version also comes with a few perks. These include an X-Factor Women HUT Choice Pack, a signed Sarah Nurse World of Chel digital jersey, zone ability and slot unlocks, an XP boost, and bonus trait points for leveling up your character's skills. The X-Factor Edition includes all of the above, plus:
Advertisement
4600 NHL Points, which represents roughly a $40 value based on previous "NHL" in-game currency
Dual Entitlement, allowing PS4 and Xbox One players the ability to upgrade consoles and keep their game continuity
Three-Day Early Access, for that competitive edge and bragging rights
HUT X-Factor Player Choice Pack (1 of 10), which gives players a headstart on growing their roster
HUT X-Factor Power-Up Starter Pack (Instant), empowering players with leveled-up skills from the get-go
Additionally, pre-ordering the X-Factor Edition by Sept. 16 will also grant players a HUT Team Builder Choice Pack. All in all, deciding which edition of "NHL 23" is right comes down to individual player preference and budget. By the looks of things, the X-Factor Edition is especially worth investing in for those planning to buy any NHL points along the way, as it could help save some money in the long run.