Is High On Life Coming To PS5 And PS4?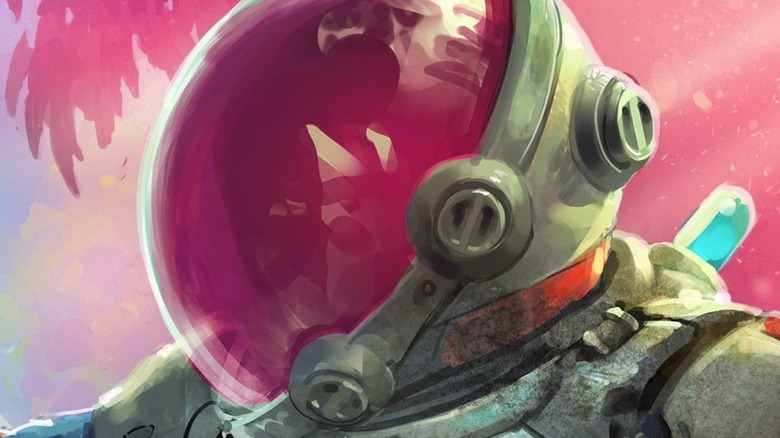 Squanch Games
"High On Life" is an upcoming sci-fi shooter from co-creator of "Rick and Morty," Justin Roiland. Being developed by Roiland's studio, Squanch Games, the new shooter promises a mix of biopunk action and Roiland's unique brand of humor. Gamers will take control of a directionless loser who gets caught up in adventure when he teams up with some talking guns to become a bounty hunter and save Earth from aliens who see humanity as a narcotic.
Advertisement
"High On Life" was originally set to release in October but, on August 18, it was announced that the game was being delayed until December 13 to give the development team more time to make it as good as possible. Still, Squanch Games is doing everything it can to hype up gamers, recently showing off more gameplay at this year's Gamescom.
While fans are disappointed by the delay, there's still plenty of excitement and anticipation surrounding its release. The question some gamers may be asking, though, is will they be able to play it? What platforms will this quirky shooter be coming to and will PlayStation users get to experience the fun?
No love for PlayStation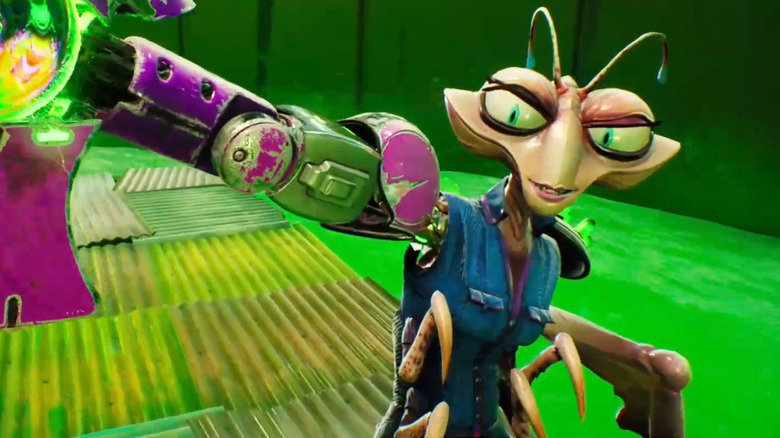 Squanch Games
Sadly, it looks like the answer is no. While Squanch Games hasn't made an official announcement about console exclusivity, the game's official trailer begins with a prominent display of the Xbox logo and ends with a message that it will be available on Xbox Game Pass as soon as it releases. Further, the game's website currently lists the game as coming to the Xbox, Steam, and the Epic Games Store with no mention of PlayStation. Finally, the most recent announcement regarding the game's delay to December says that "High On Life" will be available on the Xbox One, Xbox Series X/S, and Windows — along with being playable through Xbox and PC Game Pass and Xbox Cloud Gaming. Among all those options, there's no mention of the PS4 or PS5.
Advertisement
It's not clear why PlayStation users aren't getting a release of "High On Life." Squanch Games' last game, "Trover Saves the Universe," was available on Xbox, PlayStation, and Nintendo consoles, and there's been no announcement of any special partnership between the studio, which is also publishing the game, and Microsoft. Regardless, it looks like the fate of PlayStation fans is sealed, at least for now. If you want to shoot alien drug dealers with talking guns, you'll need to do so on PC or pick up an Xbox.