Lady Gaga Fortnite Rumors Have Fans Buzzing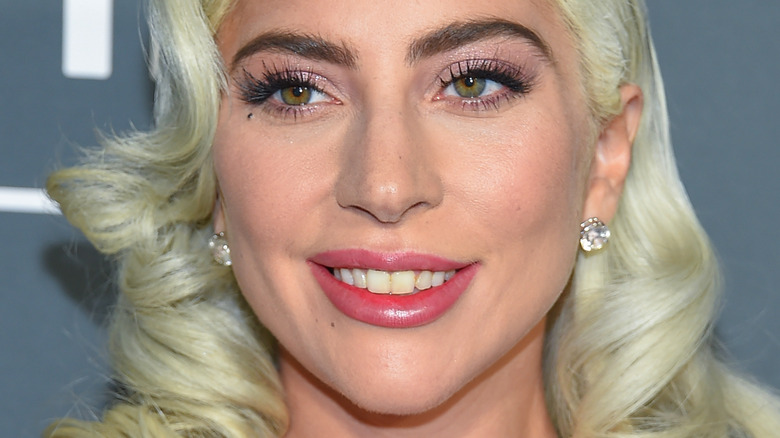 DFree/Shutterstock
It would be inaccurate to define "Fortnite" as simply another video game at this point. Having sustained a massive amount of popularity over half a decade due to its ruthlessly addicting gameplay, Epic Games' battle royale title has largely transcended the gaming industry and become a staple of pop culture. Because of this, many celebrities and media franchises have used "Fortnite" as an advert, with massive properties such as "Marvel" offering exclusive skins for the game's players or huge stars such as Travis Scott hosting concerts within the game. And if recent discoveries are any indication, another huge star might be coming to "Fortnite" in some capacity in the near future: Lady Gaga herself.
Arguably one of, if not the, biggest pop stars of this generation, Lady Gaga has previously been linked to "Fortnite" in the past — more specifically in 2019 when she made a post to Twitter asking fans what the game was. While it was entirely possible that the pop star was legitimately curious about a game that had become a modern pop culture phenomenon, many suspected that fans of both Gaga and "Fortnite" would eventually see some kind of inter-promotion. Three years later, one dataminer seems to have found clues that Lady Gaga will soon make an appearance in the game — and fans of both are buzzing about it.
A Fortnite dataminer has found a Lady Gaga-themed emote in the game's code
On August 30, @FNLeaksAndInfo claimed to have uncovered a new group emote within "Fortnite" that would be very familiar to Lady Gaga fans. "Lady Gaga could be coming to Fortnite," the post read. The leaker said that the group emote was known as "Jug Band" in which four players can collectively perform a bluegrass version of Lady Gaga's "Poker Face." A clip of the "Jug Band" emote was later published to the @LadyGagaNowNet Twitter page.
Lady Gaga fans went wild upon learning about the possible "Fortnite" collab. One fan demanded Epic Games put one of Gaga's signature whacky dresses into the game. Another Twitter user claimed that "Fortnite" was soon to receive a sizeable update, consistent with those of the past in which big artists have hosted concerts within the game.
Right now, "Fortnite" is in the midst of its pro-LGBTQ+"Rainbow Royale" event (per GameRant). Given Lady Gaga's status as an icon within the LGBTQ+ community, a huge Gaga-themed event would likely fit right in.