The Rarest PS4 Game Probably Isn't What You Expect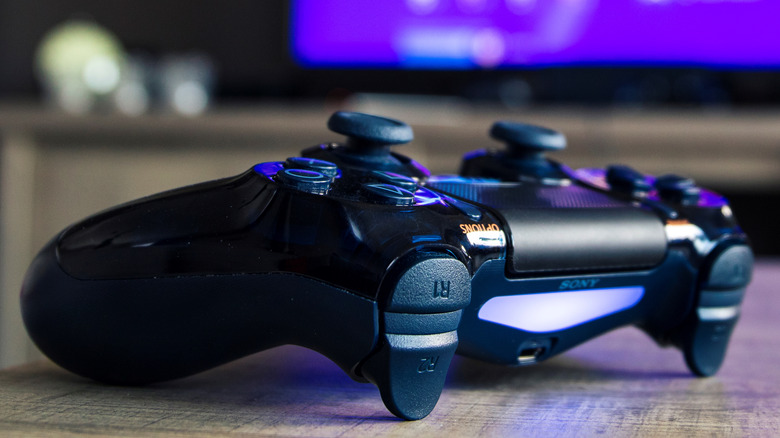 Joeri Mostmans/Shutterstock
The PS4 has amassed an impressive collection of games throughout its life cycle. As of April 2021, it had 3,163 games (over a third more than the number available on the PS3), and more are still coming out (via ISGamers). Some titles have been memorable, like "The Last of Us Part 2" or "God of War," while others have slipped under the radar. Most are readily available for any who wishes to play them. However, a few titles remain incredibly rare and highly sought after.
Every console has a few games that, for one reason or another, don't remain in print for very long. Some vanish into obscurity, while others become legendary in the collecting communities. Often, avid collectors would scour eBay and local game shops in search of these profoundly rare titles. This was certainly more common in the days before digital storefronts, but there are still a few examples of rarities on consoles like the PS4. One that stands out, in particular, is a game called "P.T." Here's why this rare game is so incredibly coveted.
P.T. was surprising in more ways than one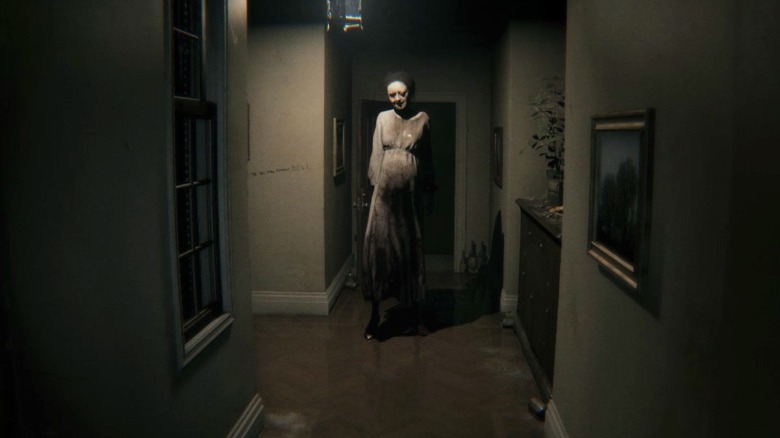 Konami
The initials in "P.T." stand for "playable teaser," and it's a first-person psychological horror game created by Kojima Productions (under the name 7780s Studio) and published by Konami. It was only when players beat the game that it was revealed to actually be an interactive demo for "Silent Hills." This grabbed fans' attention for several reasons.
First of all, "Silent Hill" is one of the most beloved horror franchises of all time, so there was a lot of anticipation for a new entry when the "P.T." reveal stunned players. Second, it was developed as a collaboration between two legendary directors: "Pan's Labyrinth" director Guillermo del Toro and "Metal Gear" director Hideo Kojima, both of whom brought a vast amount of attention to the game. And third was the fact that players thought the game was really good. It follows an unnamed protagonist after waking up in a strange suburban house where they must survive several supernatural encounters without any means to defend themselves. Critics like Mary Beth McAndrews of Dread Central praised "P.T." for how it used its environment, puzzles, and anxiety-inducing sound design to terrify players.
It was released as a free-to-download title on the PlayStation Network in August 2014, and Sony reported that the game had been downloaded over a million times in the following month (per IGN). Then it disappeared.
Silent Hills got canceled, then P.T. vanished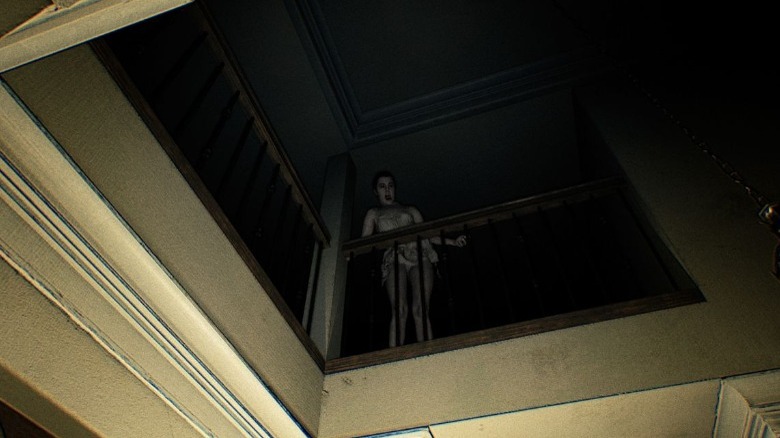 Konami
"Silent Hills" was quietly canceled in 2015 following Kojima's split from Konami. The tragedy didn't end there, however. About a month after Konami announced the director's departure, "P.T." suddenly disappeared from the PlayStation Store. Konami killed "P.T." without giving an apparent reason, although many speculated that it was related to the messy nature of Kojima's departure after his heavy involvement in the game's development and production. "P.T." wasn't just removed from the storefront, though. Even those who had already downloaded the game discovered they couldn't re-download it from their library.
So overnight, the only people who could play the game became those who currently had it installed (via Polygon). This is how "P.T." suddenly became such a uniquely rare game. There were never any physical copies available for public consumption, and there is one less digital copy of it in the world every time someone erases or replaces their console.
Anyone who wishes to play the game, and doesn't already have it installed, will have to buy an entire PS4 with "P.T." already loaded to see what all the hype was about.