Why Dr Disrespect's Team Delayed Its Next Game Preview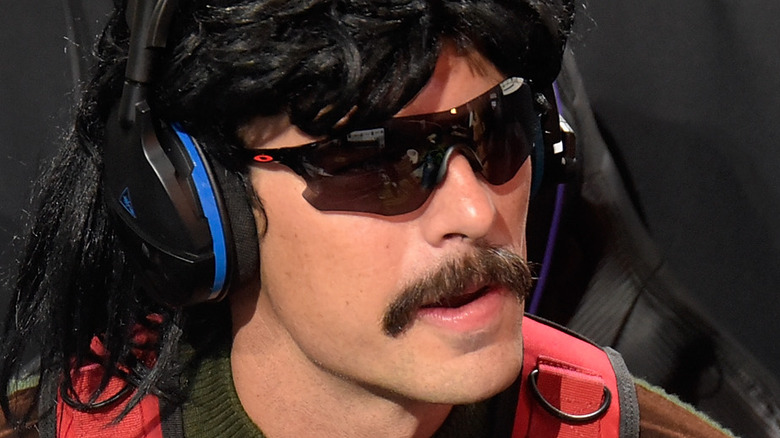 Michael Tullberg/Getty Images
Internet personality and longtime streamer Dr. Disrespect moved into the video game market directly when he co-founded the game studio known as Midnight Society. The studio is heading development on "Deadrop", a multiplayer first-person shooter with NFT integration, but little information has been unveiled since the game's original announcement. The team released a divisive snapshot look into the game's progress so far earlier this year, but it's going to be a little while longer than expected for the second snapshot to come out.
In an image posted to Twitter on Sept. 6, 2022, Midnight Society announced that the second snapshot of "Deadrop" would be delayed. The message from studio head Robert Bowling explained that the game was delayed to prevent burnout on the development team. Crunch in the gaming industry is a very common practice – according to an interview with Polygon, the rampant popularity of battle royale "Fortnite" led to 100-hour work weeks for some of the team, but this is far from the only example. Midnight Society claimed that the members of its team "don't believe in crunch" and have thus made the decision to push the release of this build back.
Bowling retweeted the announcement from his personal Twitter account, adding, "we (Midnight Society) are not a big publisher and are not afraid to delay snapshot drops if it means maintaining a healthy work culture and delivering a high-quality build to our community." From the sound of things, the snapshot may be worth the wait.
The second Deadrop snapshot will contain massive new gameplay systems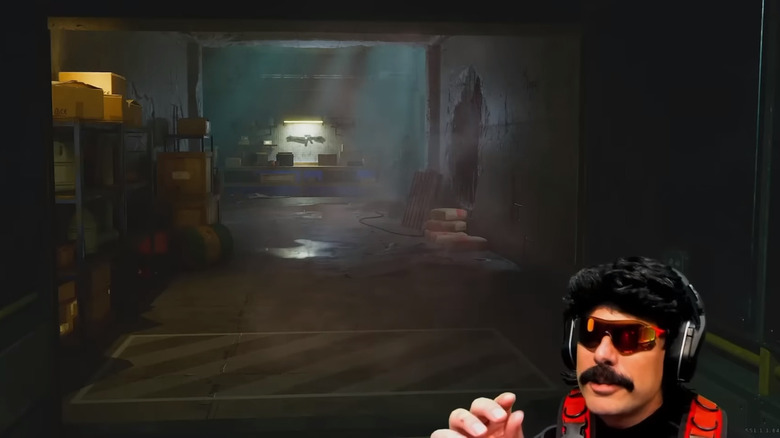 Dr Disrespect/YouTube
In the announcement of the snapshot's delay, Bowling gave a brief overview of what fans can expect from the second snapshot, and gave a more realistic date for when it will be available. Though there are no specific details given, the announcement claims that the second "Deadrop" snapshot will show off new and complex gameplay elements. According to Bowling, the team needs to "finish the implementation of the essential backend component core to the new gameplay system," and that team has determined to make that work without causing the development team to undergo crunch.
The first snapshot, released in July 2022, allowed players to familiarize themselves with the controls and combat of "Deadrop" within the confines of three firing range areas. Although multiplayer capability is a major component of "Deadrop," it was not ready for the first snapshot. Though players don't yet know what the second snapshot for "Deadrop" will contain, the groundwork for online multiplayer and servers was included in the first snapshot. The second "Deadrop" snapshot is now slated to release on September 20, 2022, and will be downloadable directly from the Midnight Society's site.