Early Splatoon 3 Reactions Are All Saying The Same Thing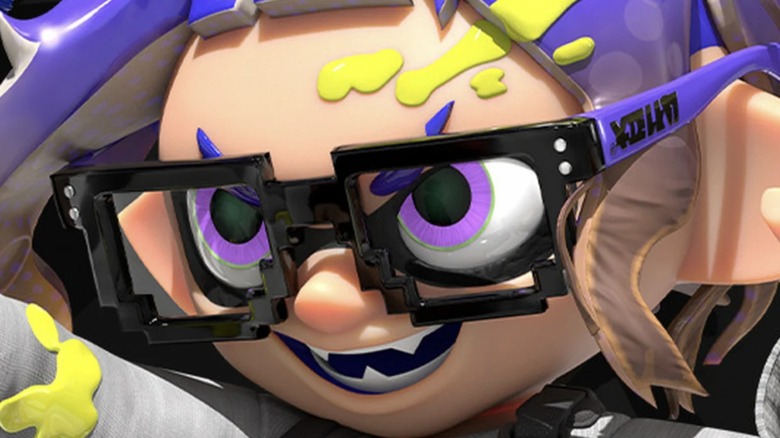 Nintendo
"Splatoon 3" is finally here, and the excitement is palpable. Since 2015, the "Splatoon" games have offered players a charming third-person shooter multiplayer and single-player experience, and "Splatoon 3" will follow suit with its signature Inklings, the squid-like creatures who give the game major character.
Advertisement
For awhile, it looked like the world might not get "Splatoon 3," so anticipation is high. Plus, the game will come with a bunch of perks in addition to the beloved Turf War mode, which focuses on fans dominating the map. "Splatoon 3" will additionally feature a Turf War-inspired card battling game called Table Turf Battle, a follow up to co-op Salmon Run mode from "Splatoon 2" known as "Salmon Run: Next Wave," and even bonuses for players returning to the game.
It's the perfect time for players to make a decision about purchasing the game if they haven't already. Offering some insight are various critical reviews, all of which are saying the same thing in their early reactions to "Splatoon 3."
Advertisement
Splatoon 3 shines with critics overall
Though every "Splatoon 3" review thus far has offered various degrees of nuance on the game's ups and downs, critics have generally offered a glowing assortment of feedback. For starters, Brian Shea at Game Informer gave "Splatoon 3" an 8.5 out of 10 stars. Shea wrote, "Splatoon 3 doesn't reinvent the wheel, nor does it need to. Instead, it improves nearly every franchise element in sometimes small but meaningful ways. With an already-robust set of content available at launch and at least two years of free and premium content on the horizon, Splatoon 3 is simultaneously the series' best entry to date and its most promising."
Advertisement
Shea's review is good news for fans of the first two "Splatoon" titles since it emphasizes continuity in the series. Andrew Webster at The Verge shared many of the same thoughts, writing, "It's not the kind of sequel that takes its predecessor in a brand-new direction. Instead, it builds on that solid foundation with some clever ideas — and finally adds the story-driven 'Splatoon' campaign many of us have been waiting for."
In the same vein, Hirun Cryer at GamesRadar+ awarded "Splatoon 3" 4 out of 5 stars. For Cryer, new movements available in battle elevated the experience and built on the past success of the series: "Slathering ink around a map and diving headlong into it in squid form has always been a thrill, but now there's the added dimension of various flashy movements to pull off while in squid form." While most critics enjoyed the game, some had mixed views on the new modes in "Splatoon 3."
Advertisement
New Splatoon 3 modes garner mixed feedback
While there were plenty of praises sung for "Splatoon 3," there were also some mixed reviews regarding the game's various modes. On a positive note, Game Informer's Shea wrote, "Few games match the smooth, intuitive mobility 'Splatoon' gives you while submerged and cruising through a map. While 'Splatoon 3' provides more modes than ever, those core gameplay tenets carry over regardless of which one you play."
Advertisement
As for the single-player campaign story mode titled "The Return of the Mammalians," Cryer at GamesRadar+ found the difficulty spikes in the single-player campaign jarring, writing, "While that definitely feels satisfying and exhilarating at times, it's only ever in small bursts." That being said, many other critics ate up that the difficulty of "Splatoon 3," like Andrew Webster at The Verge, who wrote, "Often I found myself pushing through a really hard level just in hopes of getting a single juicy sentence of lore. It was always worth the effort." Brendan Graeber at IGN also enjoyed "The Return of the Mammalians, and explained that "even when it relies heavily on familiar enemies, smart level design and objectives, and bosses brimming with personality keep things fresh for the whole ride."
Advertisement
As far as the other modes, Cryer for one was pleased: "Multiplayer and the supporting Salmon Run are as great as they've always been though, now with added bonuses that make them easier to access and enjoy than ever before." Multiplayer also did well with Graeber at IGN, scoring a tentative 9/10 in the currently in-progress review. All in all, players have plenty to look forward to when "Splatoon 3" drops.