Splatoon 3: What Bonuses Do Returning Players Get?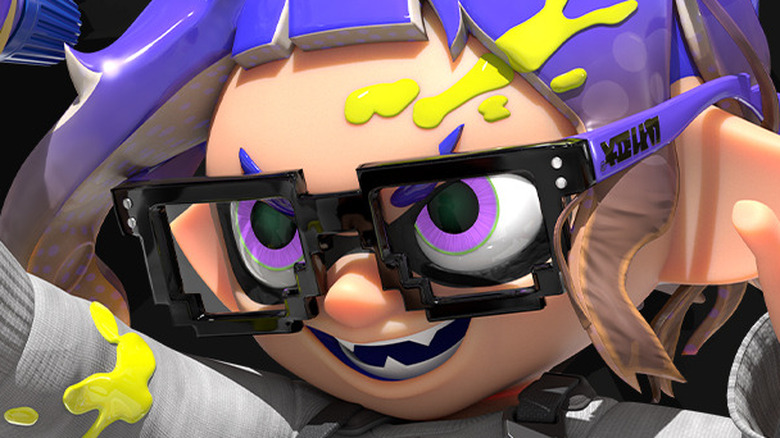 Nintendo
After years spent wondering whether fans would ever get to play "Splatoon 3," the game is finally releasing on Switch September 9. Prospective Inklings and Octolings everywhere eagerly anticipate its release — readying themselves for some paint shooting action. Some players may even find themselves looking into how to play the "Splatoon 3" Splatfest world premiere which will take place on August 27, ahead of the game's launch.
Advertisement
With so much excitement around the upcoming Splatfest, and a host of new features like Table Turf Battle coming to the sequel, there is speculation about whether "Splatoon 3" will attract new players to the series. If everything lands, "Splatoon 3" could become the series' biggest entry yet. That doesn't mean, however, that Nintendo has forgotten about returning "Splatoon" fans. In a new update on the "Splatoon 3" website, Nintendo lays out just what bonuses veterans of the series will get when they make the jump to the new game.
Splatoon 2 vets will get a jump on new weapons and multiplayer rankings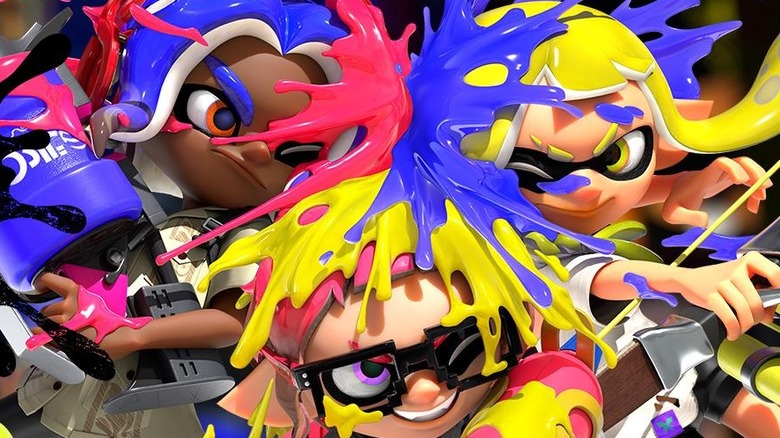 Nintendo
According to the latest update, "Five out of five Squid Research Lab scientists recommend transferring data from "Splatoon 2" if you have it," and there's good reason for this. Returning players who upload a save file get three Gold Sheldon Licenses (exchanged for weapons) and immediate access to Anarchy Battles — which new players will need to unlock later.
Advertisement
In addition, players will receive recognition for their progress and performance in "Splatoon 2" by beginning "Splatoon 3" ranked based on efforts in the previous game. This also allows players to be matched against comparable opponents from the last game, ensuring competitors face off against worthy foes from the beginning.
These bonuses should incentivize returning fans to take the time to transfer their data, and may even get a few newbies to go back and pick up one of the best video games of 2017 to prepare for the latest entry. If fans just can't wait for "Splatoon 3," it may even be time to go back and play the last entry a little more to rank up as high as possible before the sequel.
That said, players should careful when it comes time to upload their save data. Nintendo explains that players can only transfer save data once per Nintendo Account, so players should ensure the right save file is selected and that they're happy with their rank before beginning the transfer.
Advertisement