The Real Reason Amazon Canceled Its Lord Of The Rings MMO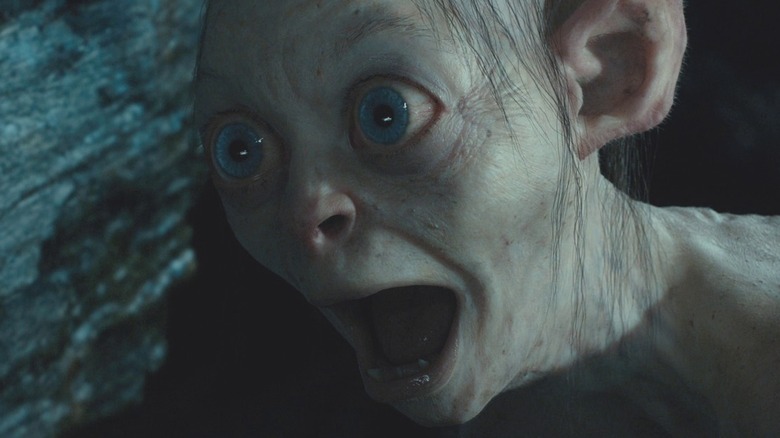 Warner Bros.
In 2019, it was announced that the then-Amazon Game Studios was working on a "Lord of the Rings" MMO game. At the time, the video game studio hadn't yet cut its teeth on any notable projects, but since then, Amazon Games has become a legitimate force within the industry. It's the studio behind a few other popular MMOs like "Lost Ark" and "New World." Despite proving itself a capable studio with these releases, Amazon Games chose not to pursue the "Lord of the Rings" MMO and It was ultimately axed in 2021. The reason for the game's cancellation has never been publicly disclosed or discussed by Amazon — until now.
Advertisement
In Jason Schreier's original Bloomberg report, it's alleged that contract disputes between Amazon and Tencent were the likely culprit that resulted in the MMO's cancelation. This theory stemmed from the fact that Tencent had acquired Amazon Game's original collaborator, Leyou Technologies Holdings Ltd. 
Now, a higher-up at Amazon Games has recently opened up about the project's demise, seemingly confirming the original theory and also adding another key reason explaining why things went belly-up for Amazon's "Lord of the Rings" MMO in 2021.
Tencent scared off Middle-earth Enterprises and Amazon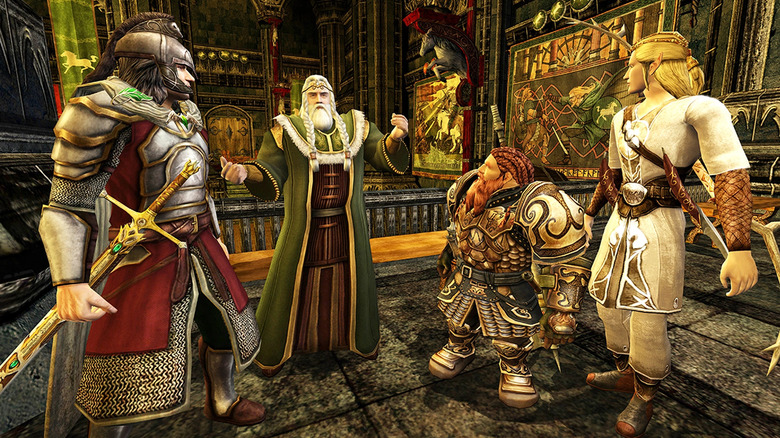 Daybreak Game Company
In an interview with GameSpot, Amazon Games President Christoph Hartmann explained exactly what happened to Amazon's "Lord of the Rings" MMO. First, Hartmann clarified that while Amazon was more than willing to do business with Leyou, it wasn't enthusiastic about working with Tencent. "We had a deal with a Hong Kong-based company, Leyou; I think it would have been great to work with them. But they later got sold to Tencent and it just got very complicated," Hartmann told GameSpot.
Advertisement
That said, despite Hartmann and Amazon Games' hesitance to work with Tencent, Amazon wasn't actually the one to initially shut the whole project down. Middle-earth Enterprises, the license-holder and a collaborator, had a stipulation written in its contract that allowed it to cease production if any of its partners were acquired. So once Tencent made its move for Leyou, Middle-earth Enterprises exercised its contractual right.
Though Hartmann does infer it was probably possible to pick up the pieces and keep development going, the Amazon Games President reiterated that the business relationship between Amazon and Tencent probably wouldn't have been great. "sure, maybe [we] could have worked together with Tencent to do something, but I think we're too big as companies to really turn into partners doing a property together where they own the license and we develop the game," Hartmann said. "So we decided it's better to not work together there."
Advertisement