Bethy Squires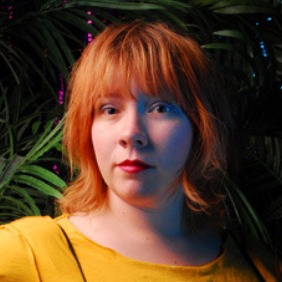 Expertise
TV, Comedy, Animation
Bethy Squires has been writing professionally since 2016.

She has worked in entertainment journalism as well as for TV shows like Adam Ruins Everything and Drunk History.

Her first novel, The Ant Queen & the Bounty Hunter, was published in 2020.
Experience
Bethy Squires is a writer and researcher in Hollywood. Her work can be found on Vulture, CNN, Curbed, and The Outline. She has contributed as a researcher, writer, or talking head on Adam Ruins Everything, The History of Swear Words, The Story of Late Night, and The Take.
Education
Bethy was the only person to care about pop culture at her entire Quaker College.