Brandon Shoaff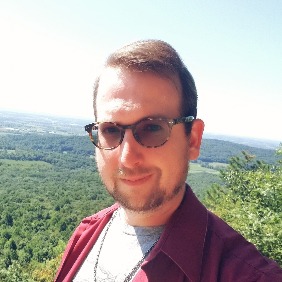 School
Kutztown University Of Pennsylvania
Expertise
Movies, TV, Video Games, Comics
Brandon is a versatile content writer that has worked for local lifestyle magazines and one of the world's largest superhero and pop culture stores.

An avid photographer, Brandon has covered several comic conventions as well as other events such as fundraisers, weddings, and even preschool photography.

Brandon is a lifelong gamer who has toured video game studios and has beta tested several games like Command and Conquer, Everquest, Mortal Kombat, and Starcraft 2.
Experience
Brandon has been writing since the late 2000s and wrote over 700 pop-culture related articles before joining Looper. Working for SuperheroStuff.com, Brandon wrote almost the entirety of their catalog and created content for their website and its affiliates. Brandon is also a professional photographer/writer that has covered local news stories, events, and comic conventions while finding ample time for MMOs, strategy games, first-person-shooters, MOBAs, RPGs, movies, books, and TV shows! If he isn't plugged in, Brandon is running pen and pencil games like Dungeons and Dragons or Shadowrun.
Education
Brandon studied at both Reading Area Community College and Kutztown University of Pennsylvania with a focus on creative writing, English literature, and psychology.
Stories By Brandon Shoaff