Chris Condry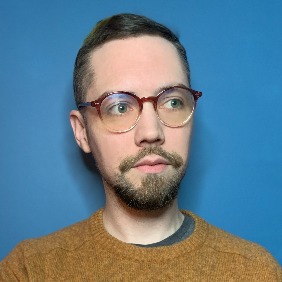 School
UMass Amherst
San Francisco State University
Expertise
Marvel Cinematic Universe, Independent Comics, The Witcher Franchise
Chris brings real science to his obsession with science fiction thanks to his university studies in paleontology and astrobiology, as well as his tenure as an evolution teacher.

He has published his own comic book series, as well as contributing freelance work to a number of other independent comic book projects.

On multiple occasions, Chris has proven his ability to quote every single word of dialogue from the criminally-underrated 1990 "Teenage Mutant Ninja Turtles" film.
Experience
Before taking his position as a Feature Writer at Looper, Chris's life of writing followed two altogether different paths: publishing poetry in literary journals and zines, as well as publishing his research as a biologist. When the 2020 pandemic forced him to pivot careers, he finally embraced writing full-time, working as a ghostwriter and editorial intern for Reason & Watson. There, he penned and edited hundreds of articles on pop culture, science, and history. When offered a position at Looper, Chris jumped at the chance, and he has since written a mountain of content on three of his greatest lifelong obsessions: movies, television, and comics.
Education
Between his undergraduate work at the University of Massachusetts and graduate work at San Francisco State University, Chris had the principles of effective scientific communication drilled into him ad infinitum. That emphasis on concision and catchiness has given him a unique style, one which he applies to his every article here at Looper.