James Gemmill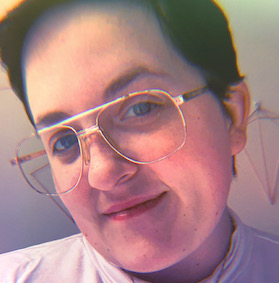 School
King's College London, The Pennsylvania State University
Expertise
Movies, TV, Gaming, Comics
James is an Entertainment News Editor for Looper.

Their writing on film, television, gaming, and comics has appeared on Collider, Inverse, Bustle, ScreenRant, and Teen Vogue (to name a few).

James specializes in writing about film, with a particular interest in American independent cinema and foreign films.
Experience
Since 2014, James has been turning their passion for film and television into a busy freelance entertainment writing and editing career. They began as a freelance film critic while attending graduate school in the UK. Since then, James' writing has appeared on a variety of entertainment-focused sites. Additionally, James has grown as a editor in recent years. This includes serving as Weekend Editor at Movie Pilot, then as Contributing Assistant Entertainment Editor at SheKnows, as Contributing Weekend Editor and then as Lead News Editor at Collider.
Education
James has a Master's degree in Film Studies from King's College London and a Bachelor of the Arts degree in Theatre from The Pennsylvania State University.
SVG is comprised of a team of experienced writers, editors, and gaming fans of all kinds, all united in a true passion for the video game industry. We endeavor to bring our readers expert coverage of the latest news and trends in the worlds of video games and streamer content, as well as entertaining and informative reviews and features concerning new release titles and retro favorites.
Our editors, advisors, and fact-checkers are constantly updating and reviewing articles to ensure they're current, comprehensive, and helpful. Click here for more information on our editorial process.