Splatoon 3: The 2 Best And 2 Worst Weapons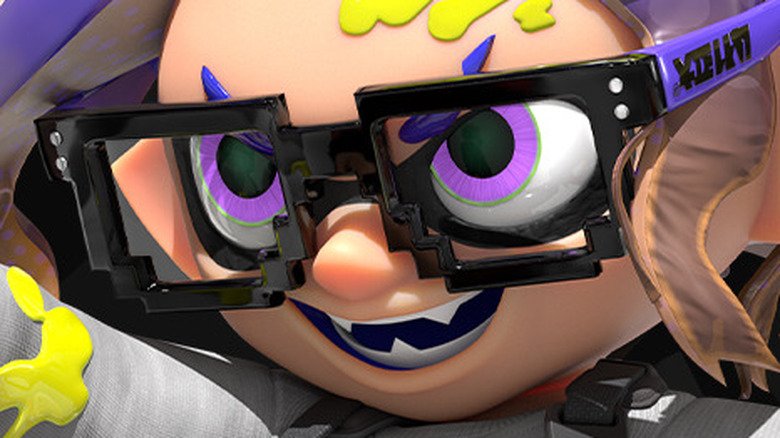 Nintendo
"Splatoon 3" is out, and critics are raving about its combat and competitive multiplayer. Fans are diving into the ink-filled world of Splatsville, battling each other to rise through the ranks and level up. With Nintendo already cracking down on "Splatoon 3" cheaters, the title is shaping up to be an exciting, fair, and challenging experience.
In the hunt for victory, Octolings will need every advantage at their disposal to take on the competition. Clever tactics, teamwork, and knowledge of maps and game modes will all play into success. Also, going into battle with the right weapons won't hurt either.
Veterans of multiplayer shooters know that the right loadout can mean the difference between victory and defeat, and not all weapons are created equal. While player debate is ongoing, some weapons have already emerged as must-haves, while others have been identified as options that are better left behind.
Here's a rundown of some of the best and worst weapons in "Splatoon 3."
The two best weapons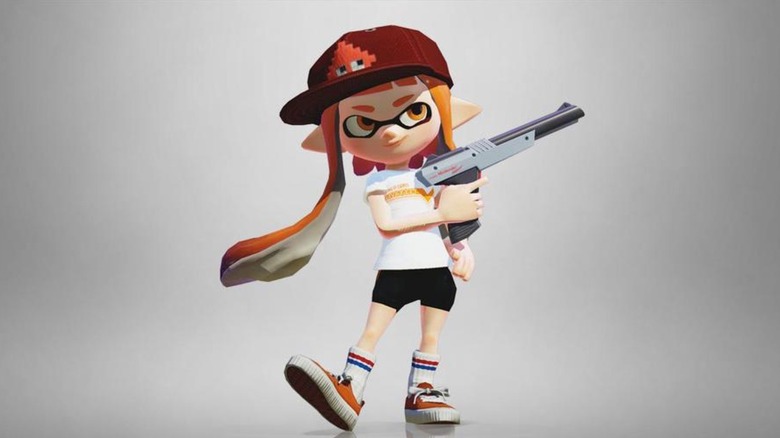 Nintendo
One weapon that should be in everyone's arsenal is the N-Zap '85 — a returning weapon from "Splatoon 2." The Loadout notes that this gun offers a good mix of power, range, and shooting speed, in addition to its synergy with Suction Bombs for AOE damage and the ally buffing Tacticooler. Exputer echoes these sentiments, ranking it as a top weapon along with Gfinity, which argues the gun is a consistent performer in various situations and game modes.
In addition to being a solid weapon in almost any situation, the N-Zap '85 also has the distinction of being an homage to Nintendo's past. The weapon is modeled after the Zapper for the original Nintendo (of Duck Hunt fame), with the "85" referencing the year the Zapper was released.
Any good Octoling needs a close-range weapon in their arsenal, and this is where the Splat Roller gets to shine. Modeled after a traditional paint roller, this weapon allows a player to paint a large area quickly and can even run over enemies who're in squid form. Game8, Gaming.net, Gfinity, and Exputer all consider the Splat Roller a top-tier weapon — necessary for anyone that wants to be on the frontlines of the battle.
The two worst weapons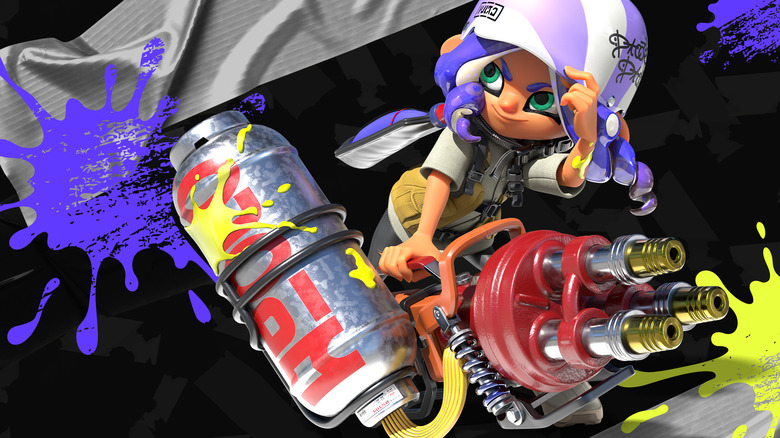 Nintendo
They can't all be winners, and some weapons just aren't worth bringing along when heading out to sling paint. Among these suboptimal weapons is the Hydra Splatling. Despite having a cool name and being modeled after a three-barreled Gatling gun, Exputer and Gfinity agree that the weapon isn't as useful as it may appear. While the Hydra Splatling has a superior range, its uses are simply too situational to be reliable in a match.
Continuing the trend of weapons with cool names that don't live up to their hype is the Explosher. Firing missiles loaded with ink, the Explosher shoots far but not fast. This slow fire rate will likely place any player using the weapon in the backlines and, once again, is more likely to hold a team back than help in most circumstances. As a result, both Exputer and Gfinity ranked the Explosher low against other options.
Octolings who make it a point to bring the best weapons and avoid less-useful ones will surely give themselves and their teams an edge in the competition. Bringing the right tool for the job is half the battle, so fans will want to ensure their skills are just as sharp as their loadout.