The Real Reason Assassin's Creed Mirage Was Briefly For Adults Only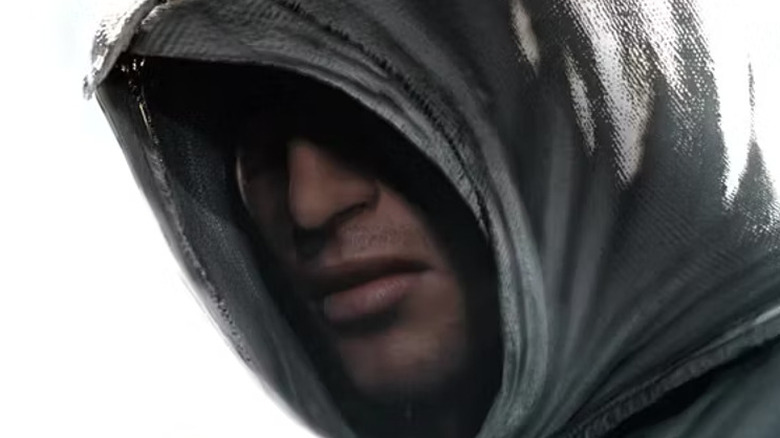 Ubisoft
Ubisoft's upcoming "Assassin's Creed Mirage" has already excited some gamers. The title promises a return to the series' gameplay roots, shifting away from RPG elements present in recent "Assassin's Creed" entries like "Odyssey" and "Valhalla." As if that wasn't enough to stoke fans' fires, the protagonist of "Assassin's Creed Mirage" is exactly who fans suspected: Basim from "Assassin's Creed Valhalla." Players will follow Basim on his adventures through the vibrant setting of ninth-century Baghdad, some 20 years before the events of "Valhalla."
But, as soon as preorders went live for this upcoming entry in the "Assassin's Creed" series, players noticed something was off. Specifically, fans noticed that "Assassin's Creed Mirage" was listed on digital storefronts with an Adults Only rating. Every "Assassin's Creed" entry prior had been rated M for mature, never featuring content that warranted an Adults Only rating. And for good reason, as Adults Only games cannot be sold on Nintendo, Sony, or Microsoft consoles per their policies. Consequently, only a few games have received an Adults Only rating in the past (per Gamerant).
So, what content did Ubisoft implement in this massive triple-A title that warranted an Adults Only rating? Well, Ubisoft has finally cleared the air on the controversy, and not everyone is surprised by the revelation.
Loot boxes may be to blame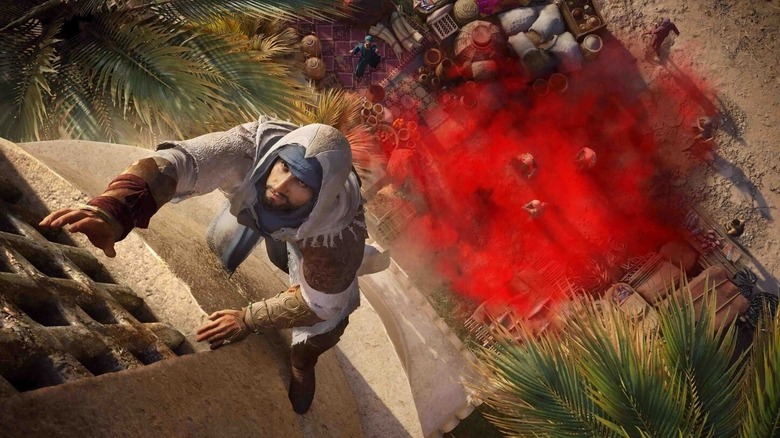 Ubisoft
Upon a further inspection of the store listings for "Assassin's Creed Mirage," fans pointed out that the Adults Only rating was accompanied by a warning of Intense Violence, Blood and Gore, Sexual Themes, Partial Nudity, and Real Gambling. Onlookers were quick to point to the Real Gambling mechanics as the reason for the Adults Only rating.
Gamers theorized that loot boxes would be available for real money in "Assassin's Creed Mirage," and soon, fans started voicing their displeasure with the news. However, soon after the discovery, the official "Assassin's Creed" Twitter acknowledged the rating listed on the Xbox store and wrote, "While the game is still pending rating, we want to reassure players that no real gambling or lootboxes are present in the game." Not long after, the Xbox listing was changed to "Rating Pending Likely Mature 17+." Some fans predicted that "Assassin's Creed Mirage" would not keep its Adult Only rating by its release, as it would restrict how Ubisoft could market the game. Still, many were relieved to hear that the title will not release with an Adults Only rating and, according to Ubisoft, won't feature any gambling.