G4TV Breaks Its Silence On Layoff Rumors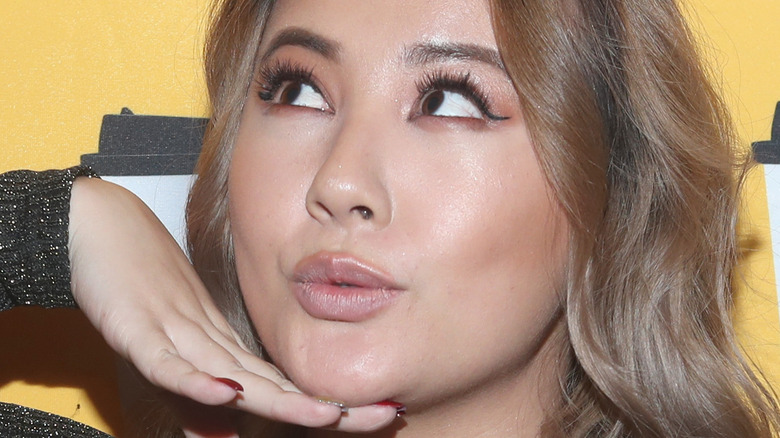 Randy Shropshire/Getty Images
The network G4TV has certainly had its ups and downs over the years. Launched as a premium cable channel in 2002, G4 was a pioneer in video game and nerd culture news and media. Featuring news and variety shows, original series like "Code Monkeys," and even the first iteration of "American Ninja Warrior" (per the Futon Critic), the network is still a likely source of nostalgia for those who spent time watching it. But sadly, the network shut down in 2014 after over a decade of broadcasting as new forms of gaming-related entertainment started to take hold around the net.
Gone but not forgotten, many viewers missed the network, fondly recalling favorite episodes of "XPlay" or "Attack of the Show." But then the unexpected happened. After a clear and continued interest in the older shows, G4 relaunched in 2021 with the "Catastrophic Launch Spectacular." Since then, G4 has powered up in a big way by partnering with YouTube TV. Along the way, it has even attracted big-name guests like Amouranth — whose appearance caused an uproar with viewers.
Despite all the goodwill and excitement behind its return, it appears G4 may be heading into yet another low point. This week, news broke that G4 had engaged in significant layoffs, forcing the network to respond to these rumors. 
G4 surprises with layoffs
On September 14, Kotaku reported that multiple sources had claimed the network had unexpectedly laid off at least twenty (possibly more) employees. The full extent of the layoffs is not known yet, and the employees who were laid off apparently received severance packages. Still, these layoffs have been reported to be fairly severe, with sources telling Kotaku that G4 has been struggling financially for a while. This news also called into question the future of G4, with one employee stating, "I truly can not imagine the company continuing to produce our slate of content without the people we lost today,"
G4 did not initially respond to these rumors, simply sending a single tweet on the day of the reported layoffs that stated all streams were being canceled for the day. While the tweet attributed this cancellation to "unforeseen circumstances," Kotaku's reporting seemed to indicate these circumstances were more foreseen and dire than G4 was letting on. Since then, G4 has responded to this reporting with a message on its September 15 Twitch stream.
G4 responds to reporting
Kotaku recently updated its story with the news that hosts Fiona Nova and Case Blackwell confirmed that the rumors of layoffs were true. They stressed, however, that there was no need to be concerned about the future of the network and that programming would not be impacted. Fiona Nova, in particular, took issue with how this story had been covered by the media and accused some of reporting information that wasn't wholly accurate.
Both Blackwell and Nova expressed sadness for the coworkers that they lost but emphasized that they are optimistic about the future of G4, pointing out that no content has been cut and no on-air talent has been laid off. Their core message was that this is a normal part of business and should not be taken as a sign of any deeper problems at the network. 
While G4 appears to be staying positive, two afternoon shows on September 15 have been canceled for the day, according to its Twitch schedule.
Fans will have to see what the future holds for the network.