We Finally Got Our First Look At GTA 6's Main Character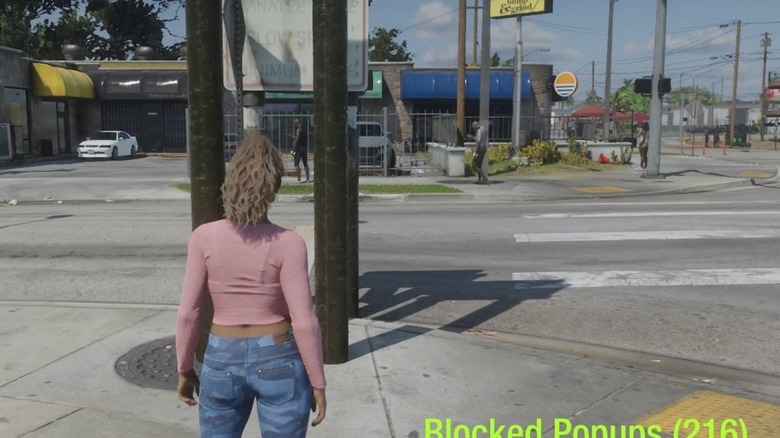 Rockstar Games
Rockstar Games made news, albeit against its own will, early in the morning of September 18, 2022. A three gigabyte file, packed with in-game footage of the upcoming "Grand Theft Auto 6," dropped on a GTA forum. In the precious few hours since, the 90 videos present in the file have disseminated with a speed heretofore unknown by the studio behind the "GTA" series. The videos are now, essentially, everywhere. They can be found in their entirety on YouTube, although the larger compilations — which total somewhere around 50 minutes worth of gameplay — are already being struck down. And we don't even have to guess at the authenticity of the leak because it's been officially confirmed by Take-Two, Rockstar Games' parent company (as noted by The Verge). 
Advertisement
So, let's talk about that footage. Other than being a pleasant surprise, what makes it so special? Well, if the messy, cluttered debug windows are ignored, there's at least one major change that the leak confirms: "Grand Theft Auto" finally features a leading lady. 
GTA VI seems to feature the series' first Latina lead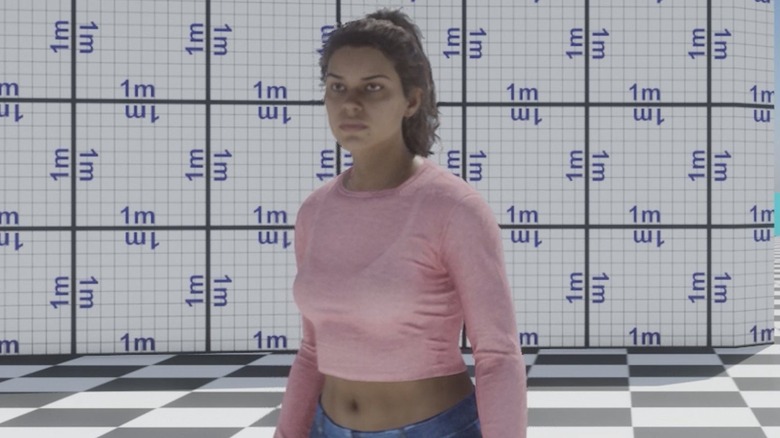 Rockstar Games
As reported by Bloomberg's Jason Schreier earlier this year, "Grand Theft Auto VI" would feature the series' first playable female character, but until there wasn't any hard proof to substantiate that claim. Now, "GTA" fans can watch Lucia (last name as yet unknown) in action. The leaked clips depict her brandishing a number of weapons, robbing a diner, and even hijacking a police officer's vehicle. It also features a great deal of standing around in the debug menu — again, this wasn't really intended to be seen by the general public. The leak also proves Schreier's other claim, that the first playable female character would be Latina.
Advertisement
As we already knew, Rockstar Games has been fighting to clean up its image after the studio came under fire for both oppressive work schedules and regressive depictions of minority groups. With all this in mind, "Grand Theft Auto" has an interesting balancing act in its near future. How does the "GTA" series maintain its core gameplay while also proving itself a progressive piece of media?
For now, what's exciting for fans is that Rockstar Games is clearly trying to branch out and that even more of the world's population will get to see themselves as the primary conduit through which digitally-manufactured action and nonsense may occur.