GTA 6 Is Reportedly Cleaning Up Its Act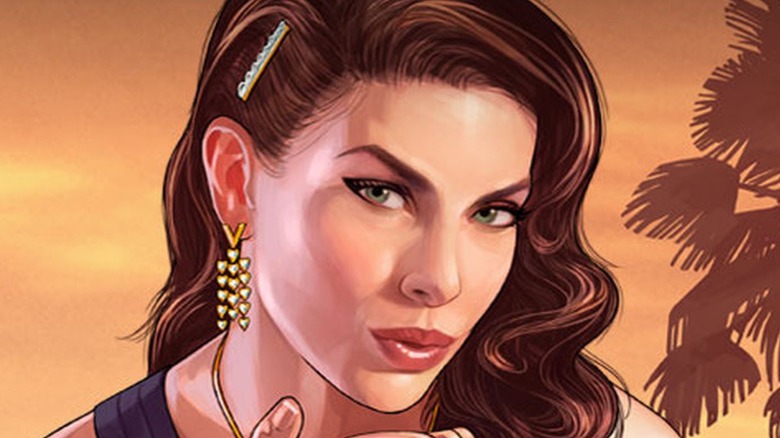 Rockstar Games
The "Grand Theft Auto" series — and to a certain extent, Rockstar Games — has been in need of a change for quite a while. If recent reports prove to be accurate, it sounds like both the beloved action franchise and the company that puts it out are finally cleaning up their acts in surprising ways.
Advertisement
Fans have been waiting (less and less patiently) for "Grand Theft Auto 6" for what seems like forever. After all, "Grand Theft Auto 5" was released back in 2013 and has since received enough updates and reissues to give "Skyrim" a run for its money. It seems like there's a new "GTA 6" rumor or leak making the rounds every few months, with fans reaching for any signs of the elusive game. Rockstar finally confirmed that the new title was in active development earlier this year, but outside of claims made by leakers and purported insiders, details regarding the sequel's setting and characters have been scarce.
That all may have changed, as a new report from Bloomberg's Jason Schreier has relayed a number of major elements of the game. For his latest deep dive into the world behind the scenes at Rockstar Games, Schreier spoke with over 20 people at various levels of the company, all of whom wished to remain anonymous. According to Schreier's sources, "GTA 6" will not only make moves to correct some of the series' previous missteps, but Rockstar Games is also working to do better and be better than ever before.
Advertisement
GTA 6 features a female protagonist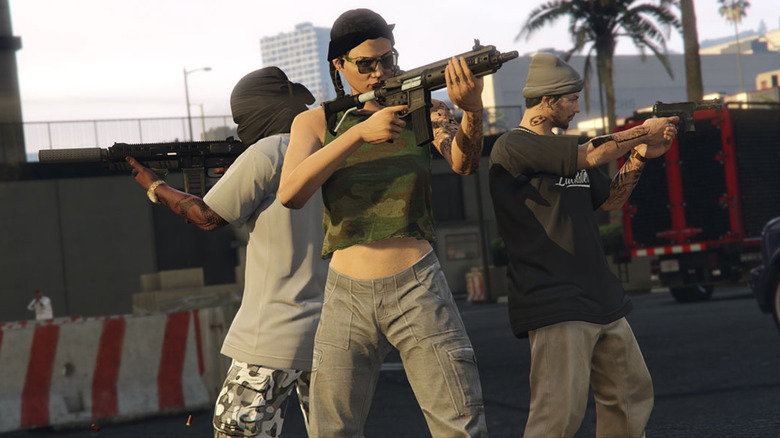 Rockstar Games
"Grand Theft Auto 6" is looking to be a game full of firsts for the series. Jason Schreier reports that the new game will feature the series' very first playable female character. This unnamed protagonist, according to Schreier's sources, is Latina and part of a bank-robbing duo inspired by Bonnie and Clyde. The fact that she has a partner will certainly excite fans of "GTA 5," as it seems to suggest the return to that game's mechanic of multiple playable characters.
Advertisement
Beyond adding a woman as a protagonist to the game, Rockstar is said to be avoiding another trap that previous games have fallen into, as the writers and designers hope to avoid jokes making fun of minorities and marginalized groups of people. This seems in line with recent changes Rockstar has made to its back catalogue, including the removal of jokes at the expense of transgender women in the next-gen reissue of "Grand Theft Auto 5." These tweaks to the mega-popular were viewed as a positive alteration by many fans in the "GTA" community, so it seems Rockstar would have nothing to lose by trying to be more mindful of how its content might negatively impact others. 
But what about behind the scenes? How has Rockstar itself changed as "Grand Theft Auto 6" has continued development?
Advertisement
Rockstar is getting better, but GTA 6 is moving slowly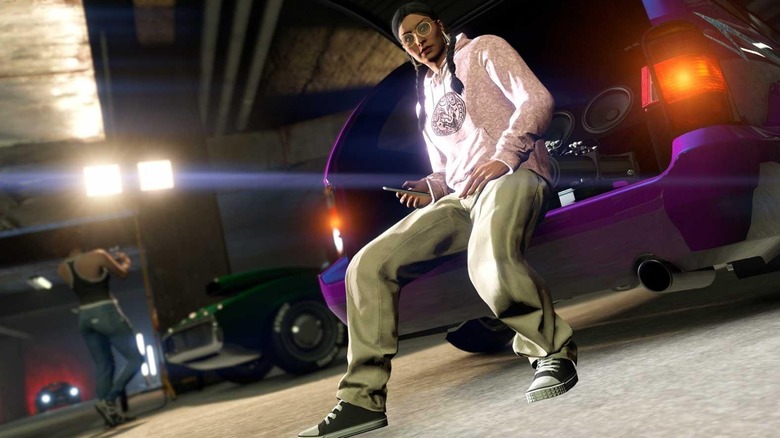 People familiar with the inner workings at Rockstar have reported that the publisher has been working towards creating a better culture for employees and fans — and that this process began earlier than anyone knew.
Advertisement
According to Jason Schreier's sources, Rockstar Games started reassessing its moral and political views back in 2018, when employees fought back against constant crunch and mistreatment from higher-ups. Then, in 2020, the "GTA Online" dev team decided to cancel work on an update called "Cops 'n' Crooks." This proposed mode would have split players into teams based on the aforementioned types, but it was shelved when the team thought better of producing such a mode during a time of protests against police brutality.In the last few years, Rockstar has made efforts to curtail its infamous culture of crunch, which previously saw employees working excruciating schedules full of overtime to produce games like "Red Dead Redemption 2" and "GTA Online." According to one employee who spoke with Schreier, Rockstar now seems like "a boys' club transformed into a real company."
Advertisement
Although morale is reportedly higher at Rockstar than ever before, some sacrifices have been made. Between the pandemic and Rockstar's new no-crunch stance, the development of "GTA 6" has stretched much longer than anyone expected. Schreier's sources largely feel fine with this trade-off. Not only is it much better for the developers in the long run, but it theoretically means the final product will be stronger and worth the wait.
Rockstar did not release any official comments regarding Schreier's report on worker conditions or the new directives for the "Grand Theft Auto" franchise, but it sure sounds like fans can look forward to the new game coming from a particularly refreshed team.