How To Immediately Unlock Kiriko For Free In Overwatch 2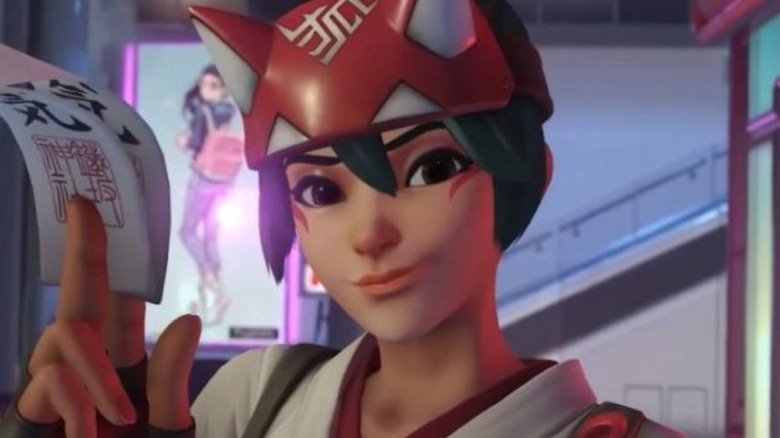 Blizzard
"Overwatch 2" is getting closer to its free-to-play launch, which means new heroes and game modes for the first-person-shooter. On launch day, Oct. 4, there will be three new heroes: Junker Queen, Sojourn, and Kiriko. The first two will be made available to everyone, but players who want to use the new support character Kiriko will have to unlock her. Blizzard has revealed that new characters will be unlocked via that season's battle pass, confirming fans' worst fears.
However, the battle pass won't be the only way to unlock Kiriko, and some players won't have to grind for her at all. Instead, Blizzard has offered a couple of ways to unlock the character instantly, although some fans might not be happy with some of those avenues. Fans have already made it clear that they do not like new characters being locked behind the battle pass and feel that they should be given to everyone for free, like in the original "Overwatch." Here's how you can immediately unlock Kiriko for free in "Overwatch 2."
Kiriko is immediately unlocked for owners of Overwatch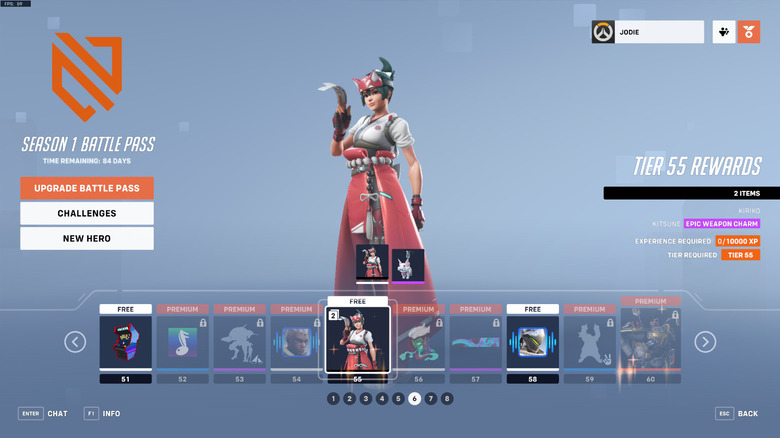 Blizzard
Detailed in a Blizzard blog post, players who own the original "Overwatch" will immediately unlock Kiriko for free via the Founder's Pack. Players must log-in to redeem this pack before the end of Season 2. With "Overwatch 2" replacing the original game, digital owners should have no issue receiving the Founder's Pack. Blizzard did not provide too many additional details about this, but more information will likely become available after the game releases.
If you don't own the original "Overwatch" there is no way to unlock Kiriko for free immediately. The two remaining options are to purchase the battle pass for $10 USD to unlock Kiriko instantly, or level the free battle pass to tier 55 to unlock Kiriko without spending any money. The blog post states that all future characters will be tier 55 in the battle pass moving forward. No matter what, gamers should have a way to get Kiriko in their games.