2021's Biggest Gaming Flop Is Getting A Second Chance Thanks To Netflix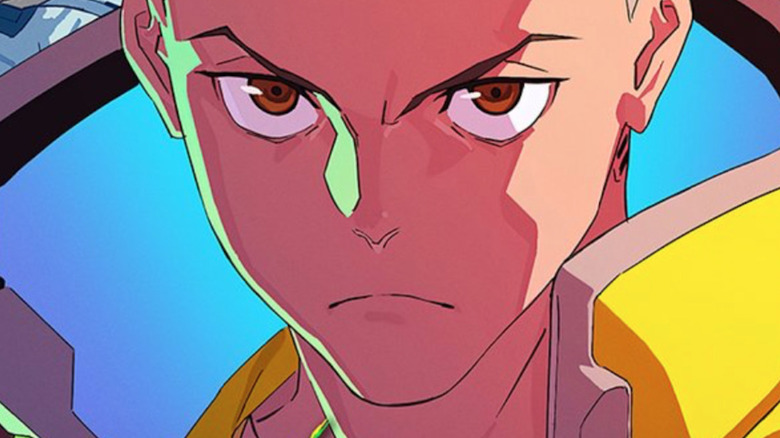 Netflix
"Cyberpunk 2077," an open-world action RPG from the developers of "The Witcher," was one of the biggest flops of 2021. Sales for the game fell off the map shortly after launch and CD Projekt Red has been working to fix the game — and its reputation — since. Now, the game has experienced a nice resurgence in its player base and it's partially thanks to Netflix. Netflix has released an anime called "Cyberpunk Edgerunners," made in partnership with Studio Trigger, best known for making "Kill La Kill." The anime takes place in the same world as the game, using the world building to tell its own story.
Advertisement
The anime release coincided with the "Cyberpunk 2077" Edgerunners Update, which included some new content, along with a ton of quality of life improvements, like adding cross-save and the ability to transmog your clothing. The update also included a few pieces of equipment inspired by the "Cyberpunk Edgerunners" anime. In addition to that, CD Projekt Red revealed the big story-based DLC for the game, "Cyberpunk 2077: Phantom Liberty," which will see Johnny Silverhand (played by Keanu Reeves once again) return to have another adventure with V. All of these releases have led to some positive things for "Cyberpunk 2077."
Cyberpunk 2077 is having a bit of a resurgence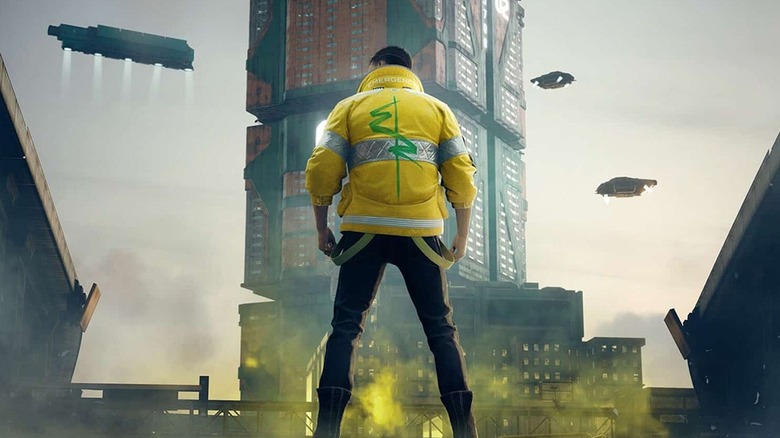 CD Projekt
Shared on Twitter by the official "Cyberpunk 2077" account, the Netflix series and the new content inspired some players to return to Night City. The account tweeted, "Each day of this week Night City has been visited by 1 million players, both new and returning. We wanted to use this opportunity to thank you for being with us and playing the game. Thanks, Chooms!"
Advertisement
The account didn't clarify, but that appears to be across all platforms and systems. SteamCharts, which tracks the number of players playing specific games on Steam, showed that "Cyberpunk 2077" had been hitting relatively low peak concurrents for the past month, sitting slightly under 10,000. After the anime release and the new update, the game skyrocketed to hit a high of almost 90,000 concurrent players on the platform.
The momentum appears to be still building as well. BenjiSales on Twitter, a video game industry analyst, shared that each day from September 19 to 22 the peak concurrent player count has only gotten higher. Based on the trend, "Cyberpunk 2077" could hit over 100,000 peak concurrent players if it continues moving up.
Advertisement