Minecraft: How To Change Your Username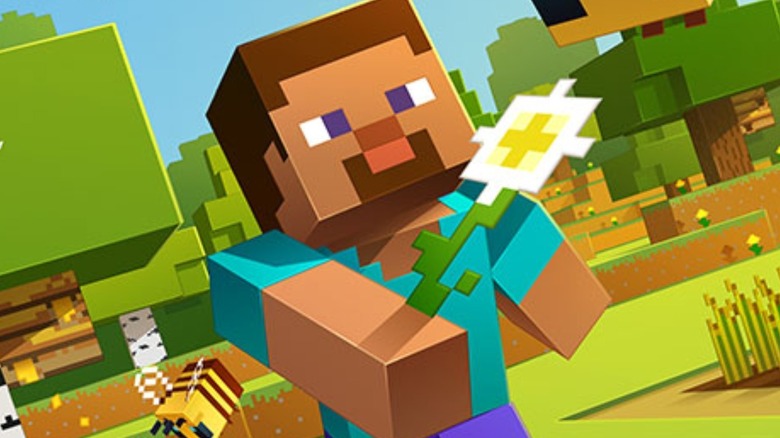 Mojang
"Minecraft" remains one of the greatest success stories in the gaming industry, growing from a small indie idea into an ultra-popular sandbox game that enthralled a whole generation.  Though the game's reputation has certainly had its ups and downs due to the shady actions of its creator — as well as a few other controversies, like a bizarre R-rating in other territories — "Minecraft" remains a genre-defining industry behemoth that other games could learn a great deal from.
One of the major elements of its success has been its widespread availability. "Minecraft" is split into two versions, with the "Java Edition" being exclusive to Windows/Mac/Linux and the "Bedrock Edition" allowing for full cross-play support across the PlayStation, Xbox, and Nintendo Switch. However, due to the different interfaces for multiplayer profile management, the process for changing usernames is slightly different between the two versions. Here's a rundown on where to go in order to change the name displayed above your character on both editions of "Minecraft."
Finding your username or Gamertag in Minecraft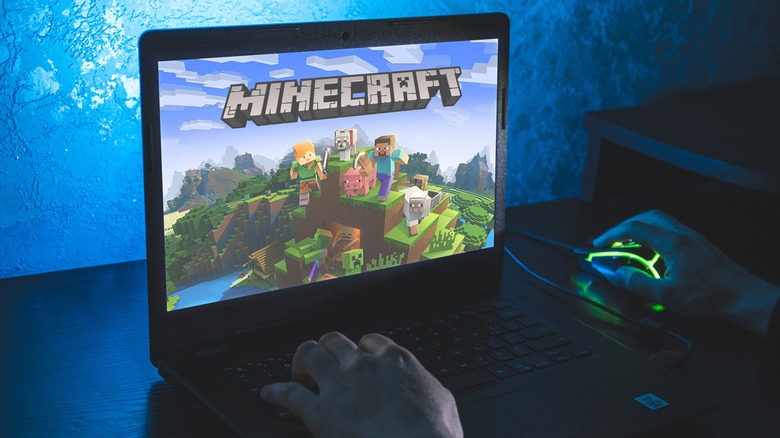 Rokas Tenys/Shutterstock
For PC players on the "Java Edition," the process is pretty simple. Just log into the main "Minecraft" website and navigate to your profile, select "My Games," then click on your "Profile Name" under the "Java Edition" menu. Users who have migrated to a Microsoft account can change their username for free once every 30 days.
For "Bedrock Edition" users, you'll have a Gamertag instead of a username that directly corresponds to either your Xbox account Gamertag, your PSN account name, or your Nintendo Switch user profile name. Unfortunately, there is no way to have a "Minecraft" display name separate from any of these profiles on "Bedrock Edition" — if you want to change your in-game tag, you'll have to change the corresponding account name accordingly.
For Xbox and Windows 10 players, you can either log into the Xbox website to change your username, or make alterations directly from your Xbox console via the Profile & System settings menu. PlayStation users can do something similar, going through either the PlayStation website or changing it from the PS4 and PS5 under the Account settings in either console. On the Nintendo Switch, all you have to do is tap on your profile on the Switch home screen and customize your profile there. However, keep in mind that both Microsoft and Sony charge fees for account name changes after the first one, so make sure to consult the policies and consider your new username carefully before making your decision.