That White Xbox Series X Isn't What You Thought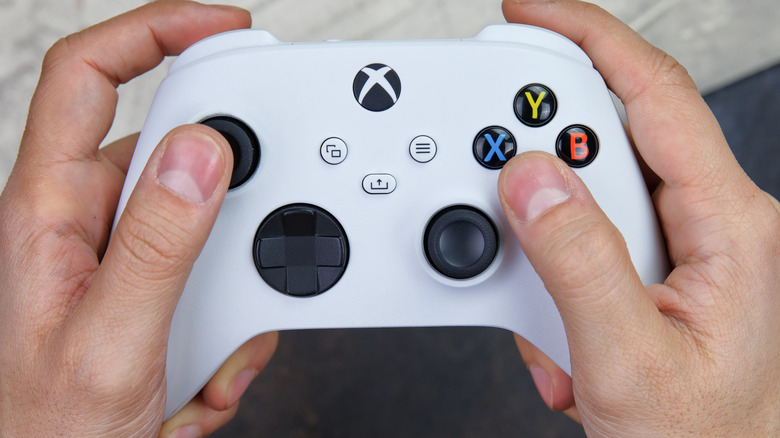 Hopix Art/Shutterstock
Sorry everybody, but it looks like you won't be getting a white Xbox Series X through official channels anytime soon. Last week, Astro Gaming released a new advertisement for its Astro A30 Wireless gaming headset. Shortly into the advertisement, viewers can see a bunch of shelves, where eagle-eyed gaming fans spotted a white Xbox Series X. This led people to think this Astro Gaming ad spoiled a new Xbox reveal. However, it seems as though you will need to resort to grabbing some white paint, as Microsoft has confirmed that it is currently not working on a white Xbox Series X.
Advertisement
"The white Xbox Series X console for the promotional video by our partner is not in production. We have no plans to release the Xbox Series X console in white at this time," a Microsoft spokesperson told VGC.
While Microsoft has historically released multiple color options for its consoles, outside of the "Halo Infinite" Xbox Series X, neither the Series X nor Series S have received new color options outside of their initial black and white, respectively. The company does occasionally make other special edition consoles, like the "Deathloop" Xbox Series X, but they are typically only available through a contest.
As for Microsoft's competition, Sony has released multiple color options for the PlayStation 5, albeit in the form of console covers that can be swapped out. Most recently, Sony announced a brand new set of Gray Camouflage colored accessories for the PS5.
Advertisement