HBO's Latest Trailer For The Last Of Us Has Fans Going Wild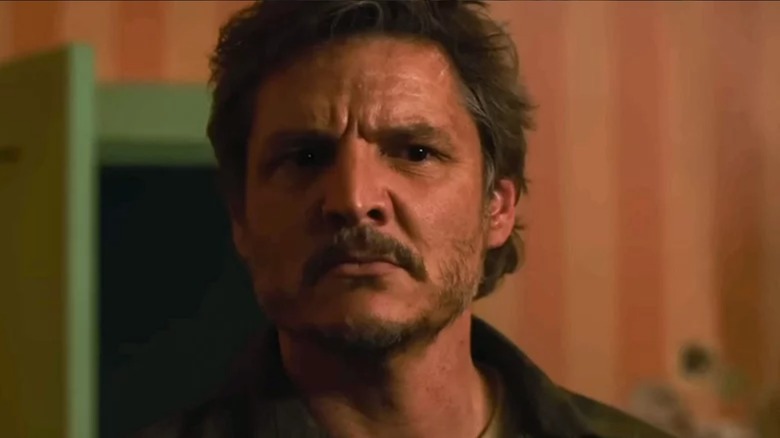 HBO
Game developer Naughty Dog has made a reputation for itself over the years for the character driven narratives present in its games, but few have resonated with fans quite as well as "The Last of Us," a post-apocalyptic tale of two people trying desperately to survive in a society where trust and safety are both in equally short supply. HBO announced earlier this year that it had a "The Last of Us" TV show in the works, which instantly caught the attention of the game's fans. The show is set to star an impressive cast, including several of the voice actors from the game. Pedro Pascal (of "Game of Thrones" and "The Mandalorian") will appear as the brooding survivalist Joel and Bella Ramsey (of "Game of Thrones" and "The Worst Witch") will play Ellie, the curious young girl that he is tasked with transporting across the country.
Pascal recently revealed that the game's writer and director Neil Druckmann is signed on as co-writer, director, and executive producer of the show, and that he and the rest of the team are working hard to ensure that the story remains true to the one that fans want to see. We haven't seen much of the show until now, but HBO has finally released a brand new trailer in honor of the 9 year anniversary of the original game's release in 2013. Needless to say, fans are going wild.
The apocalypse is now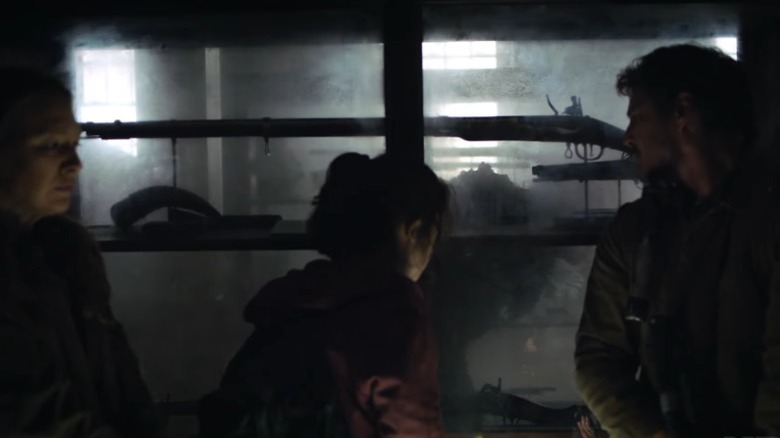 HBO
There's a lot to be excited about. The trailer features snippets of scenes that fans of the game are sure to recognize. It opens on Joel walking through the muddy and crowded streets of the Quarantine Zone, passing people as they paint over the graffiti left by the Fireflies and showcases notable scenes such as Joel, Ellie and Tess hiding as Clickers roam through a museum of American history. The trailer doesn't just seem to focus on the post-apocalyptic storyline, however. It also cuts to a scene where viewers are treated to a flashback of Joel's old life.
Fan reactions to the trailer have been mostly positive. One user responded to Naughty Dog's post on Twitter, stating, "It looks so real....Like a Post apocalipse nuclear war..." while another wrote, "I'm sooo excited for this shooooww!!!! Last of Us is one of my fave game series of all time. CANNOT WAIT TO WATCH THIS!!" Other fans just wanted to compliment how realistic the Clicker looked. It also appears that fans won't have to wait long before they get to see the show for themselves, as the trailer closes by letting fans know that it will premiere some time in 2023.