FIFA 23: How To Play As Ted Lasso And AFC Richmond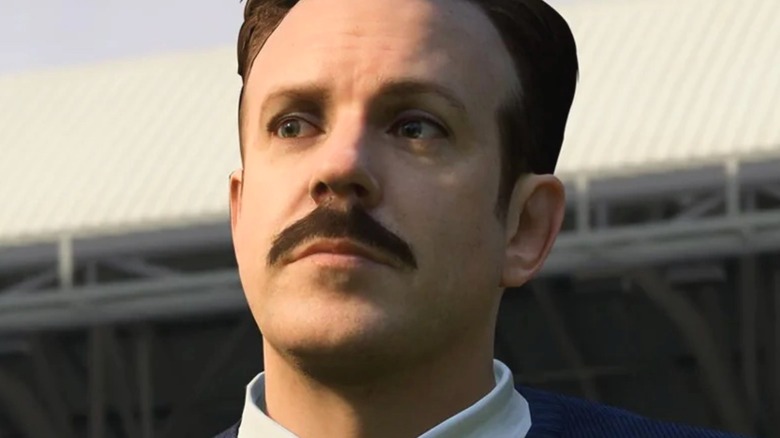 EA Sports
It's official: television sensation Ted Lasso and his quirky southern charm are coming to FIFA 23. Jason Sudeikis first created a version of the character as part of a comedy sketch over 20 years ago, playing as a man who goes from coaching American football to European-style football, despite knowing nothing about the game. This later led to the SNL alum filming a promotional commercial for the Premiere League, then his own show.
Since then, "Ted Lasso" has become one of the most popular shows in streaming. In 2022, the series won back-to-back Emmys for "Outstanding Comedy Series," with Sudeikis winning "Outstanding Lead Actor," fellow cast-member Brett Goldstein winning "Outstanding Supporting Actor," and MJ Delaney winning "Outstanding Directing." Now, Ted Lasso's success is heading over to the video game industry.
EA Sports released a trailer on Sept. 21 to alert fans of the show to some wonderful news. Ted Lasso and the fictional club he manages, AFC Richmond, will be available to play in the latest installment of the "FIFA" franchise, which going forward will be rebranded as "EA Sports FC." Here's how to play as various "Ted Lasso" characters in "FIFA 23."
Playing as Lasso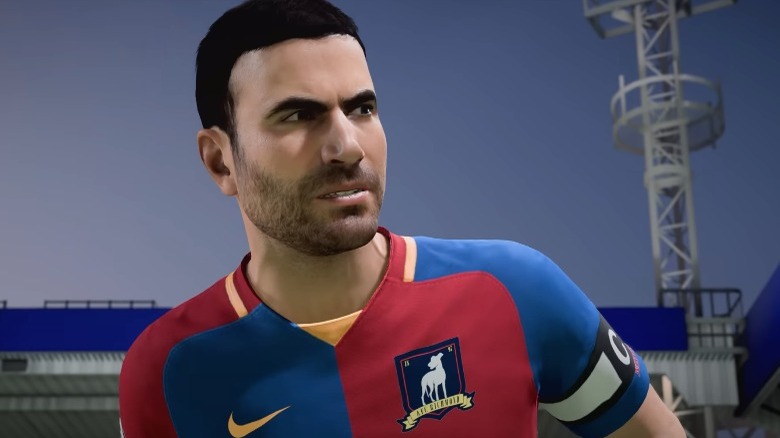 EA Sports
According to EA Games, playing as Ted Lasso and AFC Richmond in "FIFA 23" is rather simple. The club will be made available in Career Mode, after which players will have multiple options. For starers, they can simply select Lasso as a playable manager in Career Mode. Alternatively, players can manage the club by swapping AFC Richmond for any of the real-life clubs currently available in any of the playable Career Mode leagues.
Numerous other characters from the show will also be playable after you select to manage AFC Richmond. Coach Beard, Jamie Tartt, Dani Rojas, Sam Obisanya, Roy Kent, Thierry Zoreaux, and Isaac McAdoo are all in the game, along with the fictional club's arena, Nelson Road. In addition, EA Games has announced that players can select the team in Kick-Off, Online Friendlies, Online Seasons, and "FIFA 23" Ultimate Team modes. Since cross-play is available to all players on day one, you'll be able to play against your friends as AFC Richmond on all sorts of different platforms.
Should you choose to live out your greatest "Ted Lasso" fantasy by helping AFC Richmond finally win a league title, you can purchase a copy of "FIFA 23" starting Sept. 30.