Disney Illusion Island Release Date, Trailer, And Gameplay - What We Know So Far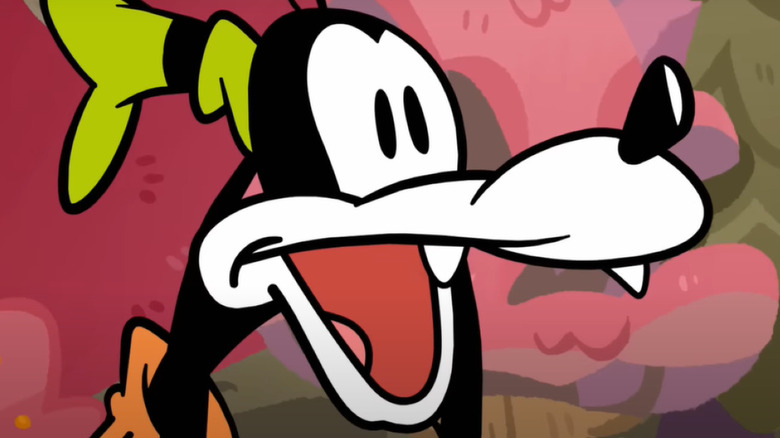 Disney Interactive
Disney fans got the best news in April 2022 with the reveal of the upcoming "Kingdom Hearts 4." While they likely won't get to play it for quite some time, gamers now have something else to look forward to and another opportunity to hang out with Mickey Mouse and his friends while they wait for the next "Kingdom Hearts," with the announcement of the upcoming "Disney Illusion Island."
Players will get to join Mickey and Minnie Mouse along with Donald and Goofy on a brand new adventure featuring an original location and some new characters. This title looks to combine the charm of Disney animation and classic platforming gameplay in a fun and lighthearted experience for one to four players.
Initially announced in September 2022, there have already been quite a few details revealed about the game, and fans can develop a reasonably clear picture of what to expect when it eventually releases.
What is the release date for Disney Illusion Island?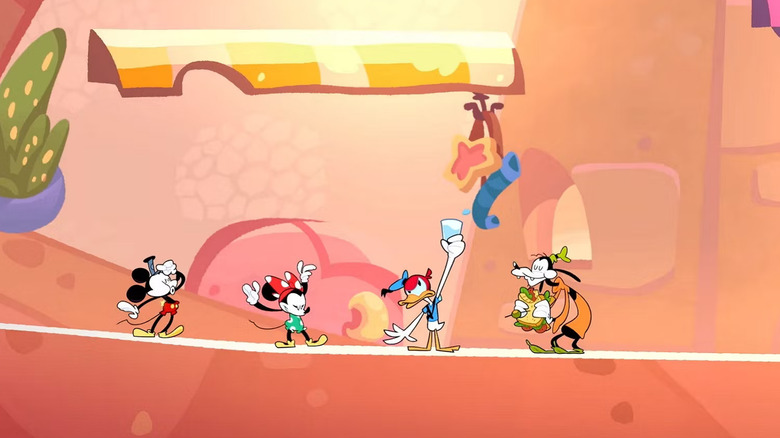 Disney Interactive
Thanks to a new preview released during the February 2023 Nintendo Direct event, it has now been revealed that "Disney Illusion Island" will be releasing on July 28, 2023. This date is also confirmed on the game's website, where preorders are already available. When it does launch, fans will be able to grab it for $39.99.
"Disney Illusion Island" will be exclusive to the Nintendo Switch, but fans needn't worry about missing out on playing with friends who don't have the console. After all, Mickey Mouse needs his pals to help save the day, right? ""Disney Illusion Island" will feature couch co-op for up to four players. As long as someone in the group has a Switch and some spare controllers, everyone can get in on the fun and see Mickey's full band of friends adventuring together on the island of Monoth. 
Is there a trailer for Disney Illusion Island?
The game's announcement also came with a trailer that previews the animation style, story, and gameplay of "Disney Illusion Island." Featuring Mickey and friends on the newly introduced island of Monoth, the Disney heroes are tasked with exploring the island's three biomes and recovering three magic books to save Monoth's cute and funny inhabitants from a currently unknown danger. 
It looks like the game's story will offer a mix of mystery and adventure with lots of lighthearted, family-friendly humor in the mix. Mickey, Minnie, Goofy, and Donald will all share screen time, along with the natives of Monoth, who send the group off on their quest. Based on the mention of three biomes and brief glimpses in the trailer, it looks like the story will take the Disney characters to jungles, deserts, and an icy tundra over the course of the game.
What will the Disney Illusion Island gameplay be like?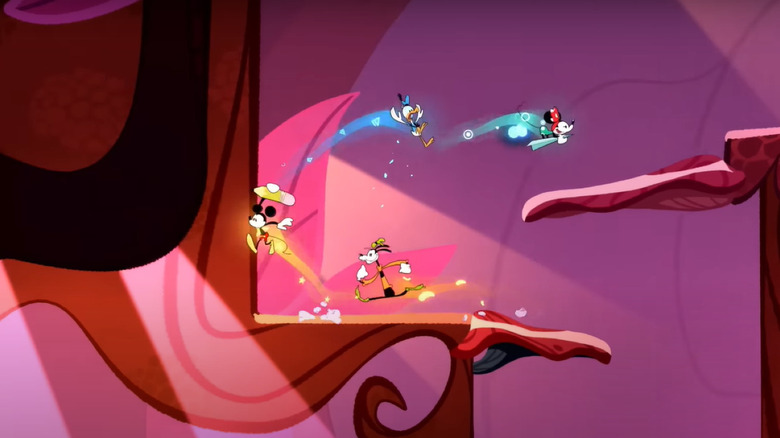 Disney Interactive
The game's trailer and website offer a good idea of what players should expect regarding gameplay. The core of the experience looks to be 2D platforming with plenty of jumping, swinging, and swimming. Boss fights will also be an obstacle to overcome, and players are promised plenty of puzzles to solve as well.
All four iconic Disney characters will be playable, and each will apparently have unique abilities that will make playing each one a slightly different experience. At least some of these abilities will need to be unlocked throughout the game so players can expect their characters to develop new tricks as the game goes on.
Finally, while players can complete the game alone, the trailer and game description emphasize the multiplayer possibilities of "Disney Illusion Island." Fans are encouraged to get together with friends to bring multiple characters and their abilities together to overcome the game's challenges. Cooperation won't be necessary, with a single-player playthrough possible, but it seems that playing with others is the intended experience.